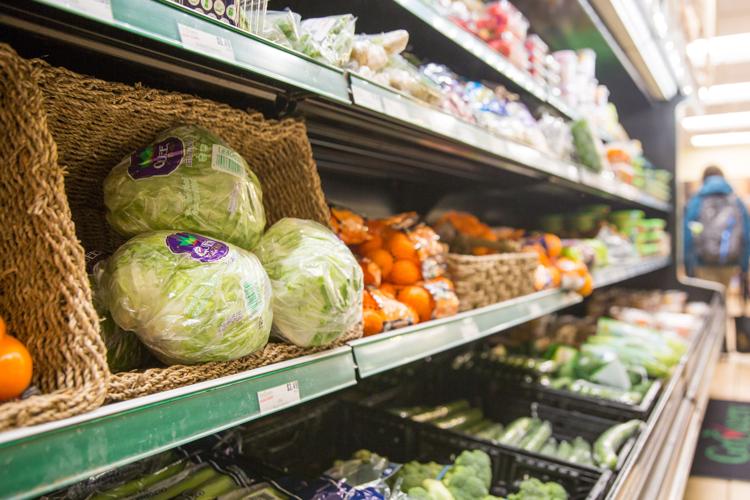 A test kit developed by researchers at Western University could provide a way to accelerate the time it takes to obtain test results for the E. coli O157 bacteria from days to hours.
The E. coli O157 bacteria is the culprit of the recent outbreaks occurring within Ontario, Quebec and New Brunswick. The Public Health Agency of Canada has responded to the outbreak with a recall on romaine lettuce, which has resulted in major grocery stores, such as Loblaws and Sobeys, removing their supplies from store shelves. The Spoke and the Wave at Western University have also eliminated romaine lettuce from their inventory for the duration of the recall. 
According to Michael Rieder, professor in the department of paediatrics at Western and scientist at Robarts Research Institute, the kits work similar to a pregnancy test.
"The way the test kit works is you take the food, you incubate it for a couple hours to let the bacteria grow, then take a drop of that fluid and put it in a cassette," he outlined. "Fluid flows through, and if two red lines show up, there is E. coli there." 
Current tests for potentially contaminated food require days or even weeks for results to be delivered. 
"Our kit is actually a way to look at pathogenic bacteria in food earlier, faster and closer to source," said Rieder. "It's robust, it's cheaper, it's faster, and the good thing is that it can be used in a plant."
The system works with barcodes, allowing users to trace the contaminated product back to the source before the shipment makes its way to vendors. 
"Right now, it's down in Pomona, Calif., where it's being validated [with] a company that's going to be buying the kits," explained Rieder. "Our hope is that by this time next year they will be routine in at least 500 food plants across North America and ideally more."
Rieder's research is to continue with Listeria, another food pathogen, which he hopes will be available to test for food safety in the upcoming year.
"When you're a scientist, you work in a lab, you publish papers, and that's really nice. But oftentimes you don't actually affect the real world very much," he explained. "To actually take a test that affects the real world is really a neat thing for someone. Robarts [Research Institute] is a disciplinary environment where I can get advice from scientists of different areas and that's been really instrumental in helping this project along."