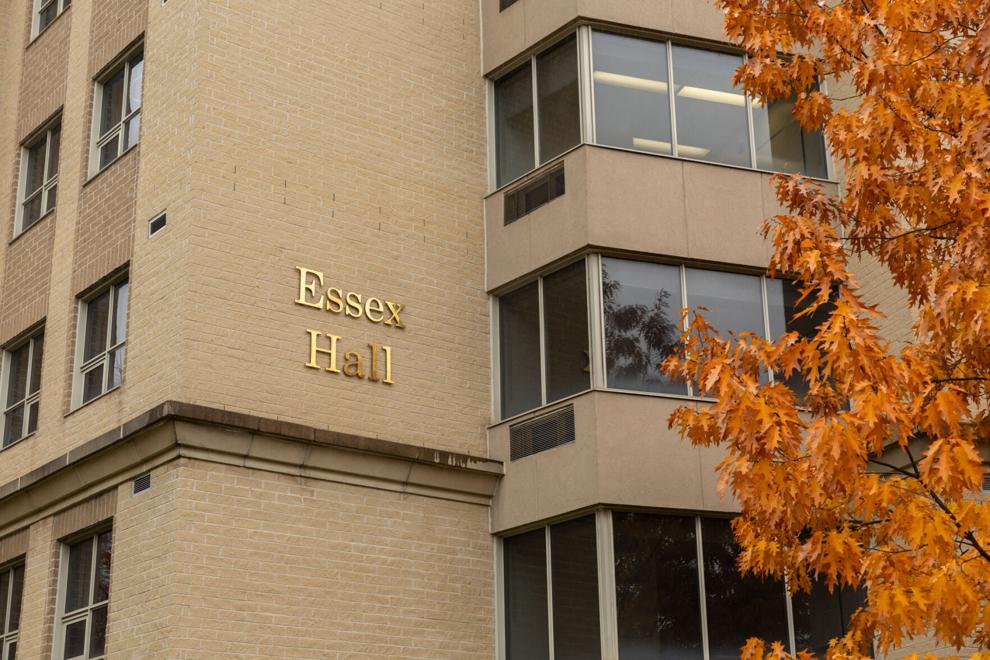 Western University identified viral loads of COVID-19 in first-year residences in their routine wastewater testing, which has been in progress for the past seven weeks.
Students in first-year residences received an email earlier last month explaining that viral loads of coronavirus were found in Medway-Sydenham Hall, Delaware Hall, Saugeen-Maitland Hall, Perth Hall and Essex Hall. Vaccinated students in affected residences were asked to self-monitor and unvaccinated students were asked to get tested as soon as possible.
Professors Eric Arts and Christopher DeGroot have been leading Western's efforts to test the wastewater in residence buildings twice a week since this summer — with the exception of Elgin Hall, whose sewage is linked to the city's.
The technology serves as an early warning system that gives Western an indication of potential outbreaks a few days before it would appear in clinical testing. Western has continued to find a positive viral load in residences through regular wastewater testing, according to DeGroot.
"Western sent out other follow up emails to other residences, since [the one sent out earlier this month]," said DeGroot. "But we have found other data that concerned us and that we pass on to the residents and the facilities management staff and then they took the appropriate actions."
Western has not  identified any incidents of concern since the email sent out at the beginning of October, said the university in a statement to the Gazette.
"In the seven weeks since the start of the wastewater testing pilot project, the university has had two occasions where increased COVID-19 viral loads were detected in wastewater," said the statement. "The first occasion was a singular test result that did not produce the same findings in follow-up test samples and required no further action. The next occasion detected small viral loads in five residence buildings on campus."
"Aside from the two occasions where increased COVID-19 viral loads were detected in wastewater at Western's residences, all other data reported to Western has shown undetectable or insignificant viral loads in the wastewater, which does not require any further action," a statement from Facilities Management said.
There is currently no method to pinpoint exactly where infections stemmed from. Many of the infected in residence are also vaccinated and may not be symptomatic or contagious, according to DeGroot.
"They may not have a high viral load and may not be very contagious," said DeGroot. "So if we do detect it in the wastewater, it does mean that someone does have an infection but it could be very mild and potentially as well asymptomatic, so they may not be aware."
Real world application of wastewater surveillance; please get tested if you're not fully vaccinated and monitor for any symptoms if you are. Work done by the team jointly lead by myself and @EricJArts1 https://t.co/YR7cjwyGbY

— Chris DeGroot 🚲 (@ct_degroot) October 3, 2021
Western has been working with London to test the city's wastewater since December 2020, as well as the waste of other municipalities like Sarnia, Woodstock, Hagersville and Caledonia.
The university is also working to test for different strains of the virus in municipal wastewater treatment plants and collaborating with universities around the world to test wastewater in places where clinical testing is low, such as Uganda.
The viral loads on residences are too low to analyze for strains, according to DeGroot.
"In order to do sequencing, the viral load in the sample has to be relatively high. And apart from that one incident … where the email went out … they've been pretty low."
Although the wastewater testing cannot identify the individuals infected, DeGroot hopes that it allows students to be more cautious and encourages them to get tested.