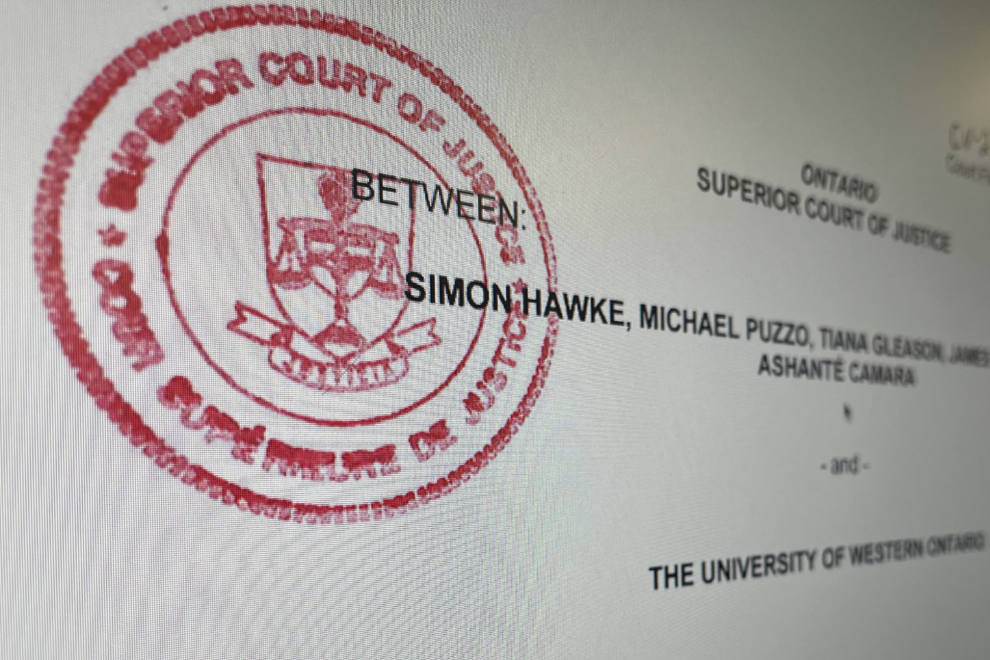 Western responded to the lawsuit served by five students on Wednesday, claiming that its collection of COVID-19 vaccination history is "necessary" to carry out its vaccine policy.
Western University argues in its factum of the respondent that its vaccine mandates are "irrelevant" to the students' overall claims that requiring students to provide proof of vaccination is against the Freedom of Information and Protection of Privacy Act. Western's response notes that it would be impossible to enforce its vaccine mandate without collecting this information. 
The school argues that, even with an honours-based policy, the same privacy concerns would exist as "by being present on campus each student would be implicitly revealing that they are vaccinated." 
Western maintains in its response that it and other postsecondary institutions have the "authority to adopt such policies" and also argues that "individual institutions … are better able than public health authorities to be responsive to [the] changing circumstances" of pandemics. 
Western's factum notes that Seneca College and Ivy League schools like Harvard University are requiring all students and visitors to be fully vaccinated, stating that the institution is not an outlier in its authority to maintain a vaccination policy. 
The five Western students — Simon Hawke, fourth-year neuroscience, Tiana Gleason, first-year Law, Michael Puzzo, third-year criminology, James Donalds, first-year nursing and Ashante Camara, third-year Social Science — issued the lawsuit on Sept. 6. 
The students are not suing for damages or compensation or a constitutional challenge, but are "seek[ing] only to prevent the University from doing what it is prohibited by statute from doing." All five have declined to provide proof of vaccination to the university. 
Western students are required to submit proof of COVID-19 booster shots to the university by Jan. 9, 2023. 
The students' case is scheduled to be heard on Sept. 19 at 10 a.m..