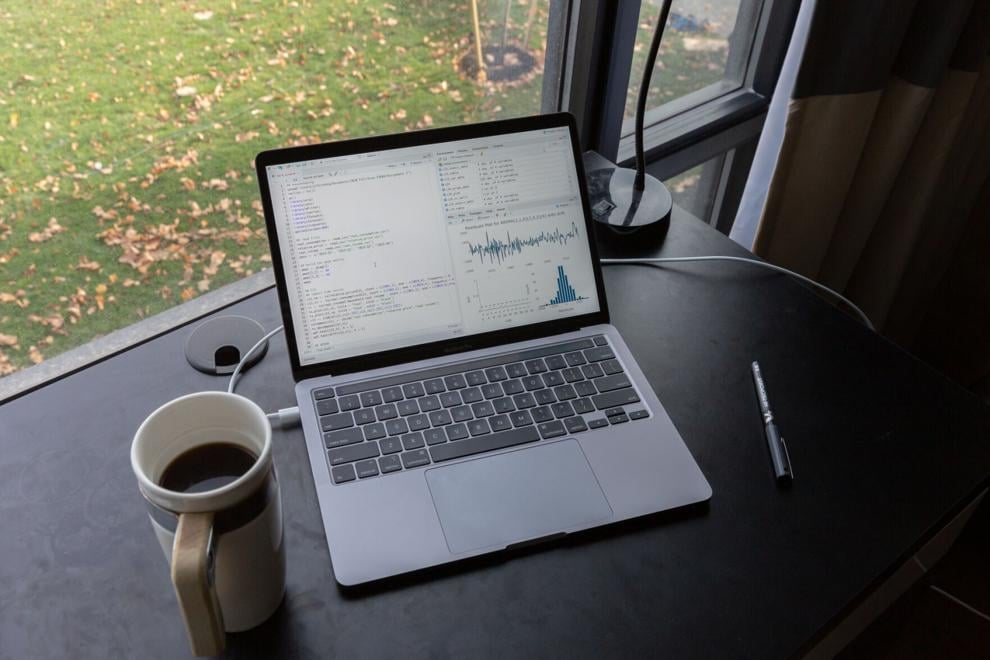 Western is currently reviewing an alternative to Proctortrack that may be implemented in the upcoming summer and fall semesters, pending coronavirus restrictions and talks with the company.
Proctortrack, an online proctoring tool used to surveil students taking remote exams, has been a hot-button issue for students and faculty concerned with privacy since Western University introduced the software in the fall.
According to president Alan Shepard, a university committee has put forward a recommendation for an alternative online proctoring software in response to student pushback and is evaluating its feasibility.
"The committee made up of students, staff and profs ... have made a recommendation for an alternative to Proctortrack," Shepard said. "Discussions are now underway with that alternative."
Many students and professors spoke out against Proctortrack, citing its invasive collection of biometric data and fear of leaving information on their computers vulnerable. The campus community ignited petitions with over 10,000 signatures and professors vocally opposed its use in their classrooms and departments.
Discomfort grew among students after Verificient — Proctortrack's parent company — experienced a security breach, further calling the security of the program into question. 
Western continues to administer a small portion of exams which cannot be offered in an alternative format using the software. 
"We're trying to protect the academic integrity of the Western experience and the academic integrity of the degrees that people eventually earn," Shepard said. "We want those degrees to mean something."
Shepard said he can't yet name the program under review as the "discussions may or may not go in a way that Western can find acceptable."
"There's no perfect system out there," he said. "If there were a perfect system, we'd all be using it and wouldn't be having these discussions."
Victoria Barroso, University Students' Council's vice-president university affairs, sits on the remote proctoring advisory selection committee along with representatives from the Society of Graduate Students and student senators.
There is hope the new alternative will be in place as early as the summer, according to Barroso. The new software may also be used into the fall if Western continues instruction online or adopts a hybrid model as the university navigates uncertain conditions with changing COVID-19 restrictions. The university plans to run fall classes in-person if Canada's vaccine program runs smoothly.
"I think it's important for them to evaluate how [Proctortrack] was used this year, what specifically wasn't good about it and how it can be improved because we don't know what the future holds in terms of [COVID-19]," Barroso said.
The committee reviewed a number of e-proctors used at other post-secondary institutions. Successful options must be compatible with Western's existing learning management systems like OWL. 
Students' privacy, accessibility and functionality were also prioritized criteria for evaluating a potential replacement.
"It's important that the university, if they do choose to continue with remote proctoring,… have a software that resonates with what students want," Barroso said.
Even before the administration began evaluating an alternative to Proctortrack, a Remote Proctoring Student Protection Subgroup — which Barroso was part of — pushed for more transparent communication from the university on remote proctoring.
In late January, the group worked with the vice-provost academic to recommend changes professors could implement into their courses second semester to all the associate deans in each of Western's undergraduate faculties. These included creating built-in extensions for assignment deadlines, opting into accessible practices, helping students manage their workload and compassion for students seeking feedback.
"I think that's where that communication piece becomes really important," Barroso said. "[Professors are] recognizing where things are being improved and highlighting that to students and doing their absolute best to support the student experience while using remote proctoring."
The committee also looked at the reputation and experience of the company that hosts the potential software replacement in post-secondary institutions to address some of the concerns students have shared.
"I think we've put forward a confident recommendation. I'm hopeful that they'll come to some kind of agreement," said Barroso.
Both the university and province vetted Proctortrack at the beginning of the pandemic, according to Shepard, noting that overall, the program ran smoothly when used for exams.
"Although we had people concerned about it in the fall semester, I don't think there were a lot of glitches that I'm aware of — I think it actually worked pretty smoothly," Shepard said.
"It's one thing to have people on social media railing against it, but I think when it was actually deployed — as I understand it — there weren't significant issues."
Students required to use Proctortrack this semester now receive weekly emails to help them manage it, including instructions for how to download and uninstall the software.
"It's helping students manage that experience so that they understand where the risks are and how they can mitigate those risks, but I think alternatively, it's also about improving the academic experience across the board," Barroso said.