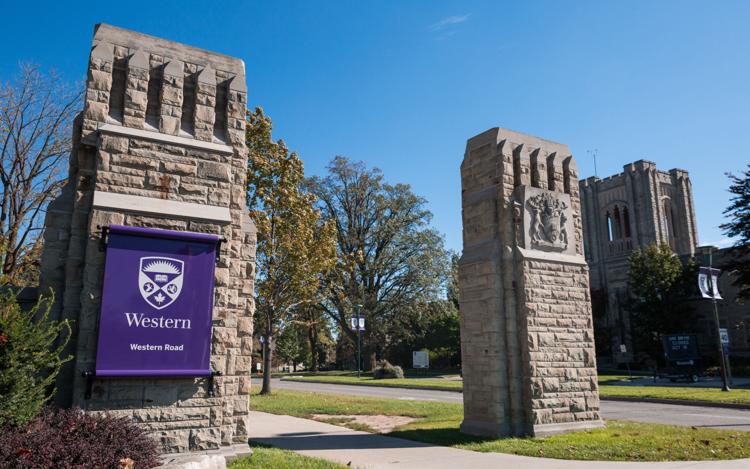 Western University's decade-long Be Extraordinary Campaign raised a record-breaking $805 million from almost 50,000 donors worldwide. 
In 2007, Western launched the most ambitious campaign in the university's history with a goal of $750 million. The close of the campaign was celebrated last Friday morning, announcing funds raised exceeded the goal by over $50 million.
"We're very proud of what's been accomplished with our good donors and friends of the university," said Kelly Cole, vice-president (external) and leader of the campaign. "The $805 million is a huge accomplishment, but it's really about the impact that the $805 million has on our students, on our research, [and] on our … society."
The campaign focuses on increasing supports in several key areas including student opportunities, research capabilities and building infrastructure. More specifically, nearly $120 million is going to student bursaries and scholarships plus nearly $4 million towards international learning experiences.
"Western, as part of its vision has wanted to open up the campus to the world and the world to our campus," said Cole. "So one of our missions is to create strong global citizens in our students and … encourage students to go out abroad in some form of a learning opportunity." 
The campaign prioritizes research advancement and attracting top talent by dedicating close to $250 million to Western research and nearly $75 million for the establishment of 50 new research chairs. Further, over $100 million is going towards nine new state-of-the-art building facilities.
Cole explained the campaign was also successful in engaging over 116,000 alumni from over 100 countries, achieving a 110 per cent increase in alumni engagement.
"Philanthropy, in its truest form, is defined as the giving of time and talent and resources," said Cole. "The campaign does very much focus on dollars, but we were so proud that during the campaign period we were engaging our alumni and [they] were engaging back in the life of the university and with each other. It's that level of engagement with our alumni that enriches our programs on campus [and] that helps spread the good word of the work at Western to the world."
More detailed information on the impact of the Be Extraordinary Campaign can be found here.