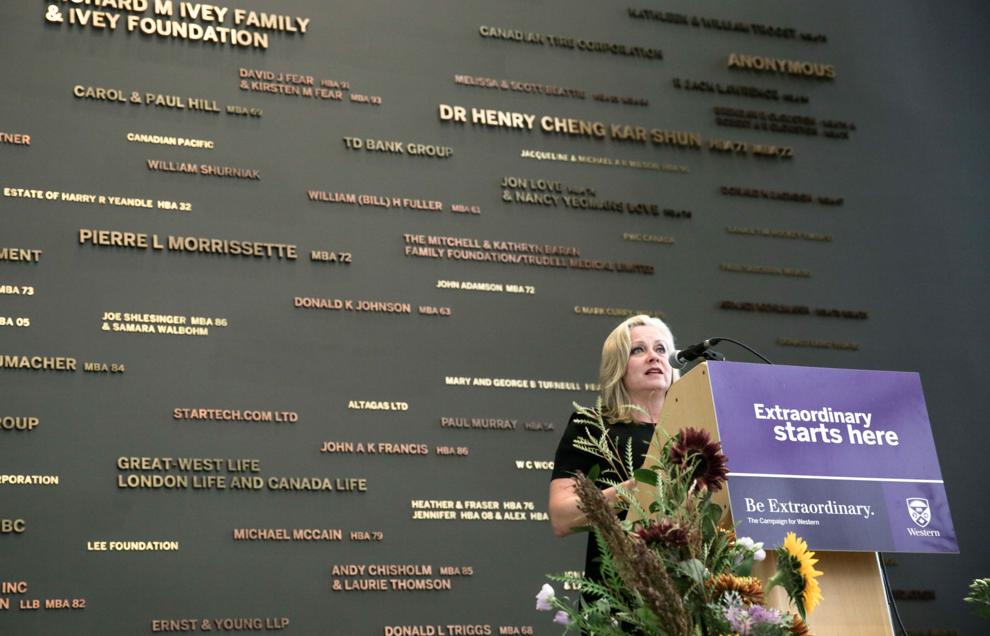 Western's chancellor Linda Hasenfratz resigned from Ontario's vaccine distribution task force Tuesday after traveling abroad for the holidays.
A Globe and Mail report found that Hasenfratz traveled to Barbados over the winter break, after months of health officials urging the public to avoid unnecessary international travel.
Hasenfratz has served as Western University's chancellor, a role making her the "symbolic head of the university," since October 2019.
"While it is true that I travelled outside the country over the holidays, I followed all pandemic protocols of both countries and remain in quarantine today as public health guidelines require," Hasenfratz said in a statement to The Globe and Mail. 
Hasenfratz joined the vaccine task force in December, alongside Western bioethicist and assistant professor Maxwell Smith. The task force, chaired by retired Gen. Rick Hillier, former chief of defence staff for the Canadian Forces, was tasked with overseeing the delivery, storage and distribution of coronavirus vaccines.
She earned her bachelor's degree at Western 1989 and returned for her master's in the late 90s before becoming the chief executive officer of the Linamar Corporation, her father's company, in 2002.
Hasenfratz, together with her husband and father, fund the Linamar Scholarships for Women in Engineering and Business in 2017, which support up to 10 women in Western's Engineering and Ivey Business School dual-degree program.
Western has yet to comment on Hasenfratz's resignation from the provincial task force.
"I regret my decision to travel," said Hasenfratz to The Globe and Mail. "And I apologize to the premier, general Hillier and members of the task force for any impact this may have had on their work."