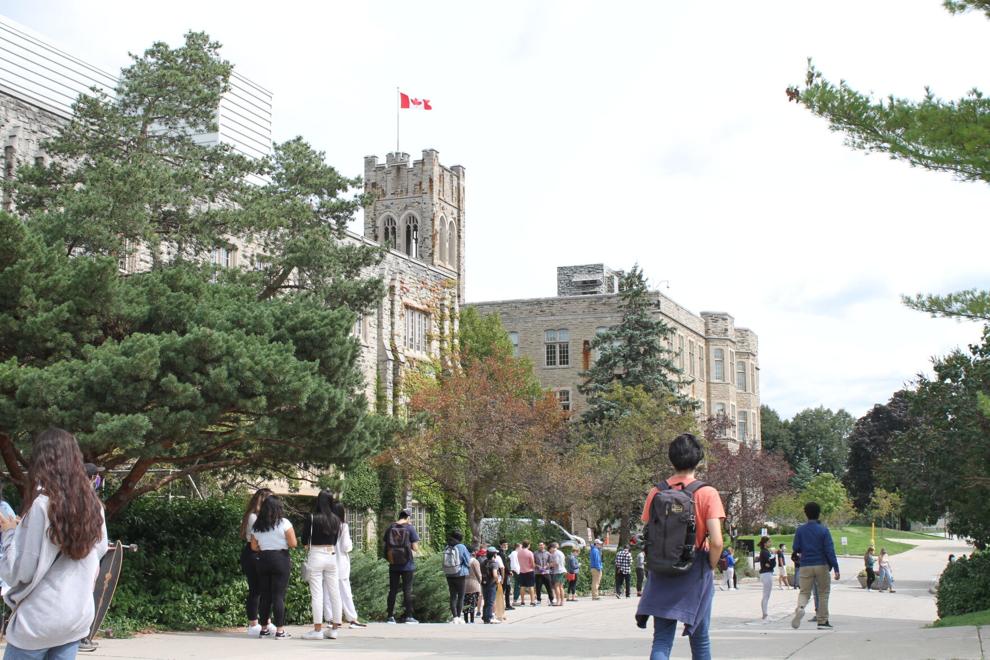 Western's coronavirus case count grew by seven over the weekend, bringing the university's total to 46.
Since Saturday, eight new COVID-19 cases have been linked to Western University's community outbreaks at Lost Love Social House and a house party. Seven of the affected are Western students and one is not.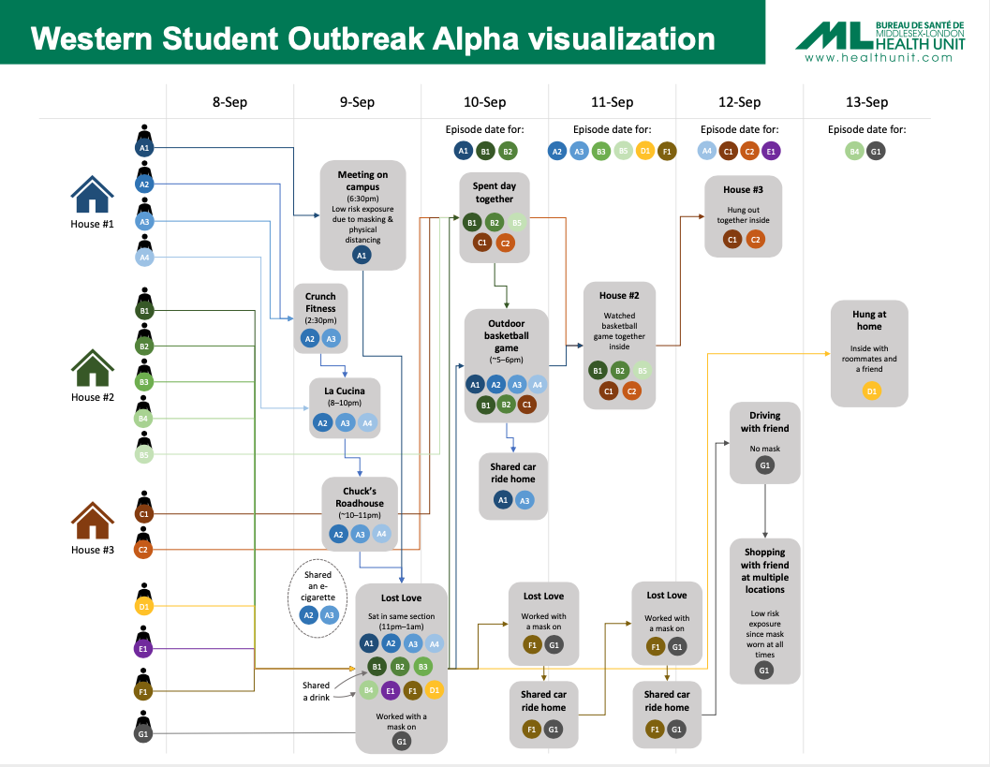 In a press briefing Monday, the Middlesex-London Health Unit thanked students for their efforts to keep each other safe as the rate of coronavirus infections has decreased in the Western community. The health unit expects to see the number of student cases plateau in the coming weeks.
The weekend's new cases are almost half of those reported earlier in the week, with case counts hitting double digits both Thursday and Friday. Though Western's outbreaks are beginning to run their course, the MLHU is still unsure how many cases are connected to them.
"We probably will still see outbreak-related cases trickle in," said Dr. Chris Mackie, medical officer of health with the MLHU. "I think we're probably close to the end of the impact of those particular outbreaks."
There has been a measurable decrease in activity at bars and house parties over the weekend, according to Dr. Mackie. He also recognized the backlash that Western students have been facing since the initial outbreak.
"The last thing anyone wants to do is be singling out Western students," Dr. Mackie said. "I think that there's been some absolutely legitimate pushback from students, who feel unfairly targeted. If we're able to wrestle these outbreaks down, then that will make a big difference."
Dr. Mackie said that these outbreaks have been a wake-up call to the community and Western students, as they try to ensure they are not posing risks to themselves or their social circle. 
"The vast majority of students are acting safely," Dr. Mackie said, "Keeping their distance, wearing masks, and not doing the sorts of things that are causing risks to themselves and others."
London's mayor, Ed Holder, mentioned that he appreciates the preventative actions Western students have taken since the outbreak declaration last Sunday.
"No one should paint all young people with the same brush — especially Western students." Holder said, "The vast majority of them are doing the right thing, making sacrifices for the greater good."