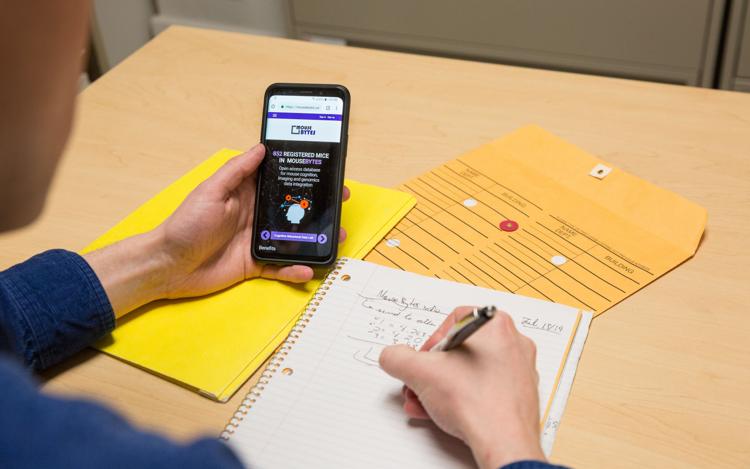 Neuroscience researchers at Western are spearheading the development of an open-access database for cognitive behavioural data called MouseBytes.
BrainsCAN, a Western University research initiative, is creating the database to publish and share data from research on mice's brains. The group is aiming to improve the assessment and treatment of brain disorders such as Alzheimer's, Parkinson's and ALS.
Having received the largest research grant in Western's history at $66 million, BrainsCAN researchers are looking to integrate modern technology with fundamental research processes for neuroscience.
"When I came to Western University as a neuroinformatics specialist, I saw potential for an open science revolution," said Sara Memar, neuroinformatics specialist. "There is a big demand to make data public for other research communities through a singular platform."
The open science revolution is a movement for the sharing of research and data among scientists.
Uploaded data could allow neuroscientists to extract, reanalyze and ultimately visualize the findings of other researchers in mere seconds. This way, the same data does not need to be reproduced again for other research publications.
BrainsCAN is in the process of publishing a research paper based on the data in MouseBytes. Once published, the website will officially be released.
Two key features of MouseBytes include its touchscreen technology and user-friendly application — no software installation is needed for the visualization tools or for uploading data, according to Memar.
Currently, the database is for cognitive behavioural data, but Memar said BrainsCAN is looking to add more options for researchers.
"There is a project to also integrate genomic and MRI data into MouseBytes," said Memar. "But our main focus is cognitive behavioural data, because MouseBytes is the first platform ever to provide such type of data."