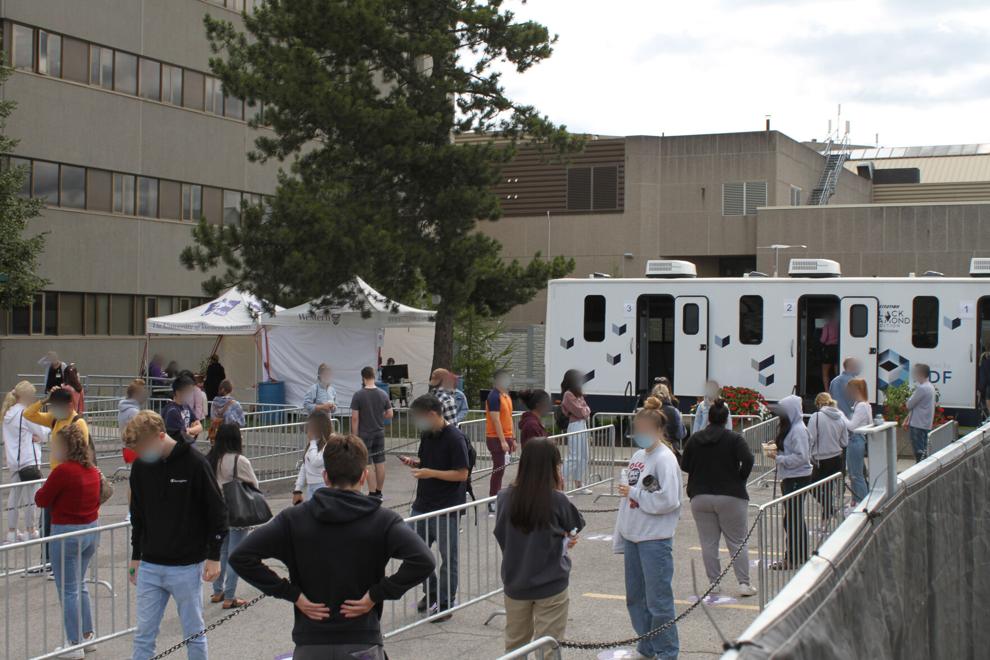 Western's student COVID-19 case count jumped to nine, adding four new cases to the university's total. 
The new cases come as demand for COVID-19 testing explodes among students — who overwhelmed Western University's mobile testing unit on Monday, resulting in staff turning away students who arrived after noon.  
Of the nine total cases over the past two days, only seven are linked to the outbreak reported by the Middlesex-London Health Unit on Sunday — none of the students have been on campus according to the health unit. 
The remaining two cases are unrelated to the outbreak, but are confirmed to be Western students.
The MLHU projected Monday's rise in cases, as the students involved in this weekend's outbreak were expected to have "dozens" of close contacts. Those connected to the outbreak frequented downtown bars and "neighbouring student residences" while contagious.
London currently has 21 active COVID-19 cases, a dramatic leap from Saturday's 10 active cases. London's Mayor Ed Holder took to Twitter Monday to comment on the rise.
"The bars, restaurants and other establishments we're currently able to enjoy simply won't be available for *anyone* to enjoy if we continue heading down this path," wrote Holder. "The Premier said as much today during his remarks."
This is an extremely precarious time for our community, & we find ourselves at a cross-roads of sorts in our efforts to contain COVID19. The virus doesn't care about all the good work we've done together over the last 6 months. All of that can be undone in a matter of days. (1/9)

— Ed Holder (@ldnontmayor) September 14, 2020
The health unit encourages students to monitor for symptoms of COVID-19 and seek testing if any develop. Students can access tests through Western's drop-in mobile testing unit or pre-book an examination on the Student Health Services website to avoid wait times.
With data visualization by Ashley Goveas, News Editor.