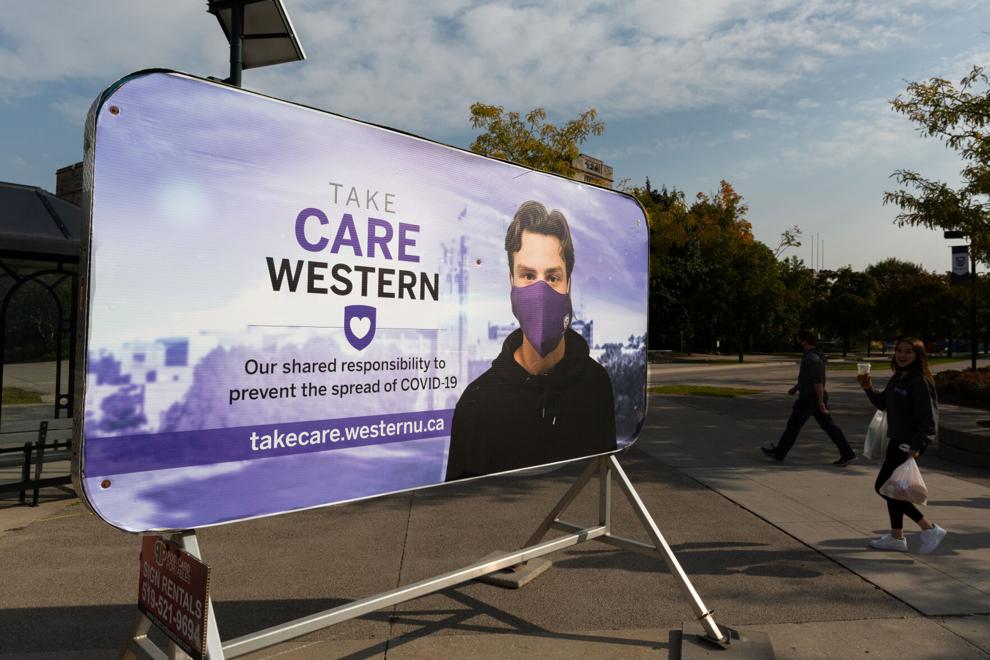 Before the pandemic, Western University would charm prospective high school graduates with campus tours, preview days and presentations at schools — but these mostly in-person events were not feasible this year.
Prospective students had limited information on their options without being able to head to crowded university fairs in their high school gyms. But, moving programs online meant more students could access them — and Western saw attendance skyrocket from years previous.
In a normal year, a team of undergraduate recruiters would visit approximately 600 schools across Canada, giving a half hour presentation to a classroom of about 20 students.
At that time, recruiters received approximately one question at the end of their presentation. But, now that presentations have gone virtual, the audience response has skyrocketed.
"When we hold a presentation on Zoom at 7 p.m., we might reach 500 students and their parents," said Dayana Kibilds, an undergraduate recruitment manager at Western. Kibilds said this is several hundreds more than the amount of students reached in previous years.
Western planned to give around three online presentations a week between September and November, but ended up continuing until the end of January.
Recruiters connected with students from approximately 70 countries and saw the second-highest increase for "first-choice" applications from Ontario high-school students, beat only by McMaster University. 
On the Ontario Universities Application Center, students are able to rank their preferences of school and program. A "first-choice" application is one where the applicant ranked a program at Western as their top school.
The university has also seen an overall increase in applications from Ontario secondary students. For the 2020-21 academic year, enrolment surged from approximately 3,800 to 4,900 first-year students enrolled directly from Ontario high schools. While Western is predicting a smaller incoming class this year, they expect it to still be larger than pre-pandemic numbers.
In addition to Zoom presentations, prospective students took virtual campus tours, attended mini lectures and had opportunities to connect with current students to give them a feel of Western's academic environment.
"When you compare institutions across Ontario, the academic programs are great, the opportunities are great, the career prospects are great," Kibilds said. "But Western feels different. Western feels like a community."
Elements from this year's virtual recruitment will likely persist beyond the end of the pandemic, Kibilds added.
"We can reach students that we normally wouldn't be able to reach," she said. "Students in different provinces, students really far away from our campus, students in different countries."  
Many think of virtual communication as faceless and impersonal, but the digital recruitment space has brought Western great success.
"We have really been able to take advantage of the technology to actually form more personal connections and reach more students than we ever have been able to before." Kibilds said.