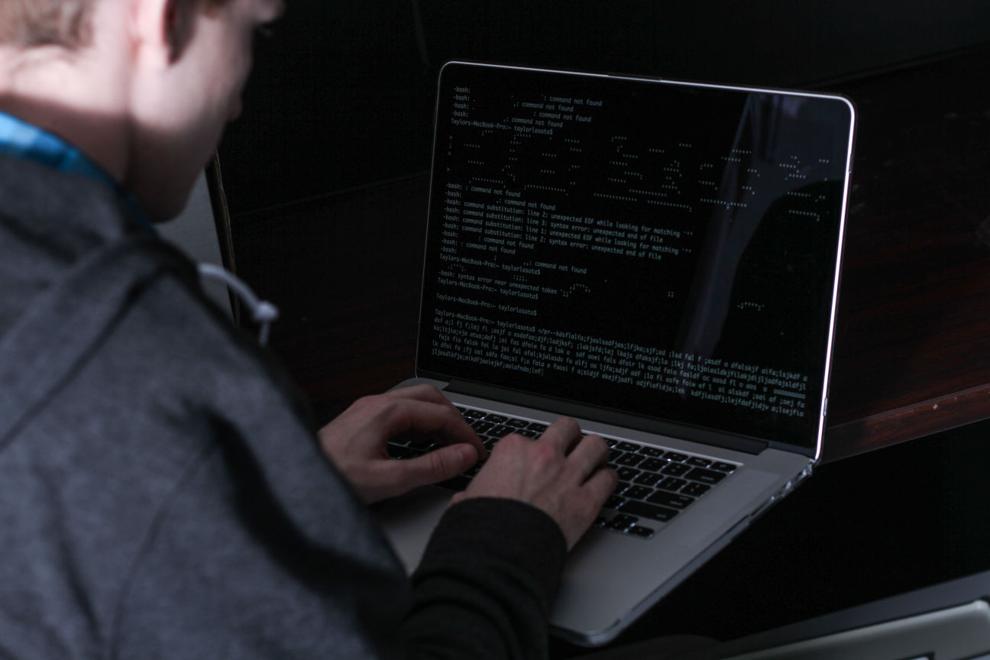 Western Technology Services has been testing Western students' ability to detect spam by sending them a series of false phishing emails. 
The emails sent to students informed the recipient the password for their Western University account had been "recently changed." The email then instructed students, if they had not performed this action, to press a link at the bottom of the page to revert the change and review their account. 
Students who clicked the link were then directed to a message from WTS informing the recipient they were conducting an exercise in phishing awareness to educate Western's students and staff on phishing emails. 
WTS' chief digital officer Mark Daley explained their mission is to "make sure that our community members are aware of the threats that exist, understand how to identify them and know how to react to those threats."
"If a threat actor is able to get access to Western systems, because credentials have been compromised, that comprises all of our security," Daley added.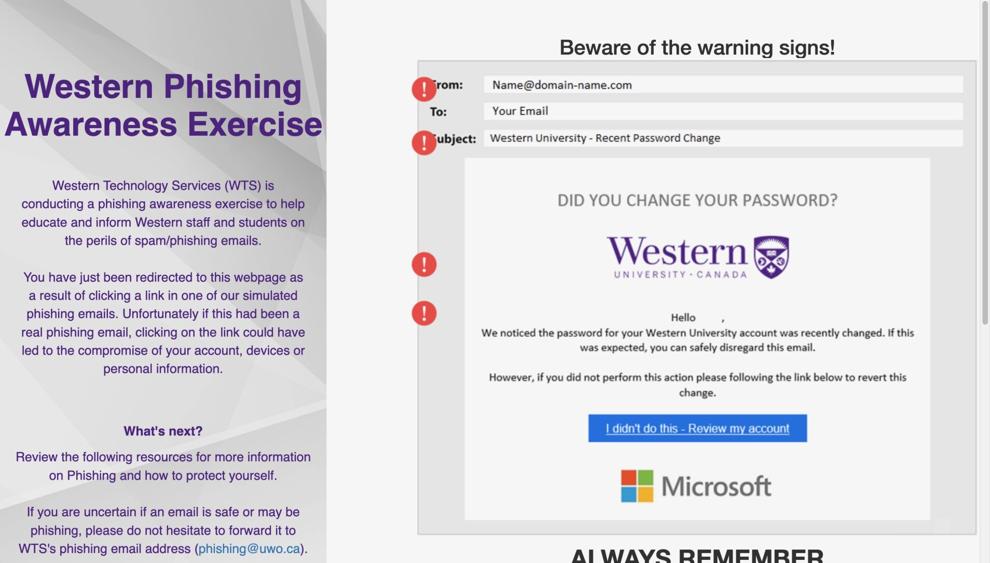 Raymond Leduc, a department of management and organizational studies lecturer and career advisor, said he feels strongly about the phishing scams students receive. He has noticed that, within the last year, phishing scams have been getting "more sophisticated and more impressive in terms of how legitimate it looks."
Leduc frequently receives emails from concerned students, asking him whether emails they are receiving are legitimate or a scam. Many of the scams emails received by students appear to come from real Western email addresses, or use logos to appear authentic. 
On the WTS website, there is a list of recent scam emails sent to students as well as examples of what scam emails look like. Recent attempts include a "warning" users were about to delete their Office 365 emails and impersonations of the Canada Revenue Agency. 
Western students have been asked to complete a Cyber Security Awareness Training module by March 1, 2023. The exercise, created in collaboration between Western and Terranova Security, aims to educate students on cyber security. 
"WTS is extremely committed to continuing to grow our communication and our interaction with our students," said Daley.