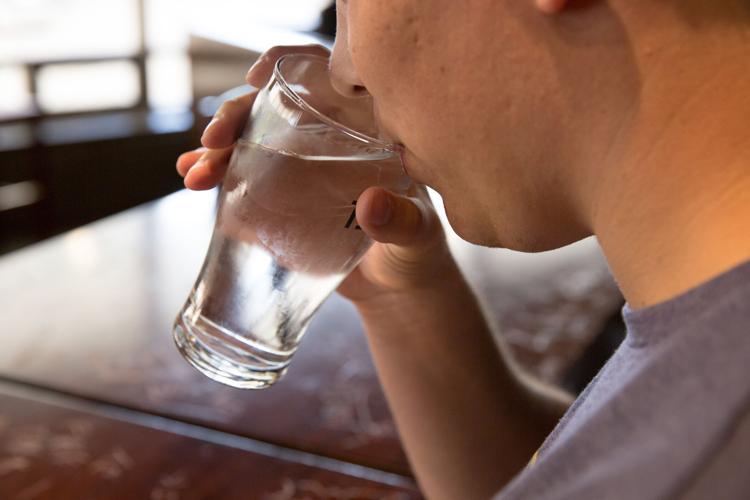 Plastic straws are on their way out of Western University as the school plans to implement exclusive paper straw usage at its residence and in-house food service vendors.
The move, following global food-industry trends, is aimed at reducing plastic waste production. Western will ditch single-use plastic straws as a part of their sustainability initiative, according to Craig Clifford, the residence operations manager and procurement manager at Western Hospitality Services.
"We've been considering this for well over a year; we've been doing our research and the trend within the food industry is to move to a straw-less, paper straw or biodegradable straw alternative," Clifford said.
The decision comes in the wake of Starbucks announcement to switch to paper straws by 2020 and McDonald's statement to make the switch at their United Kingdom and Ireland locations by next year.
According to a Great Canadian Shoreline Cleanup report, over 17,000 plastic straws were picked up off of 2,800 kilometres of Canadian shoreline in 2017. And with consumer pressure mounting to develop alternatives to the thousands of plastic straws that clog up waste streams and end up in waterways, Clifford believes the time is right for Western to move forward with the initiative.
"This has been in the works for a long time now, and we've had a lot of inquiries from students about sustainability concerns, so we've been constantly looking at ways of reducing our waste," said Clifford.
According to Clifford, the university has already taken steps to reduce waste, including introducing recyclable takeout packaging and compostable plates over a decade ago. He says the school has consulted with colleagues from the University of Guelph, which announced last month that it will stop offering single-use plastic products, including bags and straws, at most of its on-campus restaurants.
While students admit that it isn't the obvious solution to the world's plastic waste problem, the switch to paper straws is a move in the right direction for Western.
"I think it's really important for Western to do something like this because Western has such a reach on its students and to have the Western name on sustainable initiatives can be something that is really good," said fourth-year media, theory and production student, Emma Pickering. 
Additionally, with a student body of 30,000, even a small initiative like switching straws can make a difference.
"I think it's a really smart move and any small change that can make campus more eco-friendly is a step in the right direction," said Julia Bricknell, third-year management and organizational studies student. "Even something small like straws — on such a massive campus — even the smallest reduction in waste can make a big impact."
It's unclear when on-campus licensed franchise vendors will respond to Western's decision, although Clifford confirmed that they are close behind in making the switch to paper straws.
The University Students' Council has also taken steps for more sustainable straw options on campus. In 2018, the Wave, which the USC operates, switched to paper straws as part of the USC's "Stop Sucking" campaign. As of Sept. 1, The Spoke and Western Film will also switch to an environmentally friendly option that has yet to be selected, according to Mark Leonard, the senior manager of hospitality services at the USC.
"With corporations and organizations doing the same thing, I think it is definitely good for Western to take an initiative like this," said Pickering.