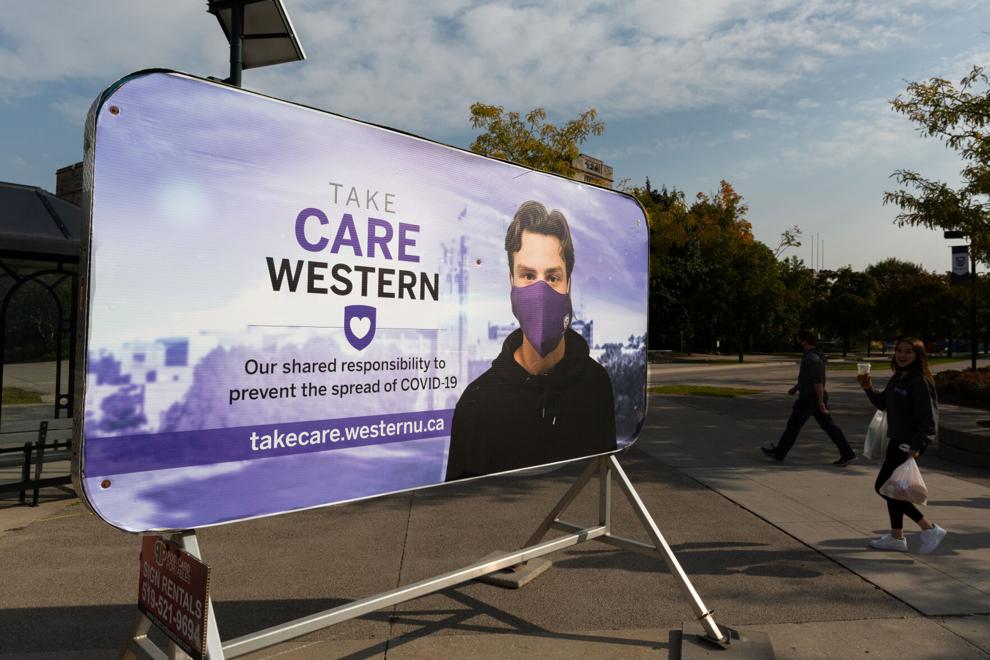 Western University shut down most campus buildings and services Friday in response to the province's stay-at-home order.
All campus study spaces, athletic centres and University Community Centre eateries are closed. Buildings will be locked for all community members, except staff and faculty with specially-approved access.
The university is also extending its residence move-out refund offer to April 14 and offering $1,000 on top of the refund to students who move out before the deadline.
This is the second year in a row Western's academic term has ended in a sudden campus shut down and residence move outs. Western is currently linked to 13 active community outbreaks, eight of which are in residence buildings.
In preparation for the expected exodus of students from the city over the next week, Western is opening its on-campus testing centre to all students heading home. Previously, COVID-19 tests were only available to close contacts of confirmed positive cases and those showing symptoms, in-line with provincial guidelines.
London's local health unit strongly urges students to isolate for two weeks after returning home, regardless of their COVID-19 test results. Students living in residences with outbreaks are still eligible for move-out and refund.
Campus libraries are closed, but no-contact pick up is still available at D.B. Weldon Library. All indoor and outdoor athletic facilities on campus are closed, including the outdoor basketball and volleyball courts.
Some essential services on campus also remain open, including the University Pharmacy, Student Health Centre and UCC Dental.
Western moved most in-person classes and exams online last week, with some exceptions for students in clinical placements.