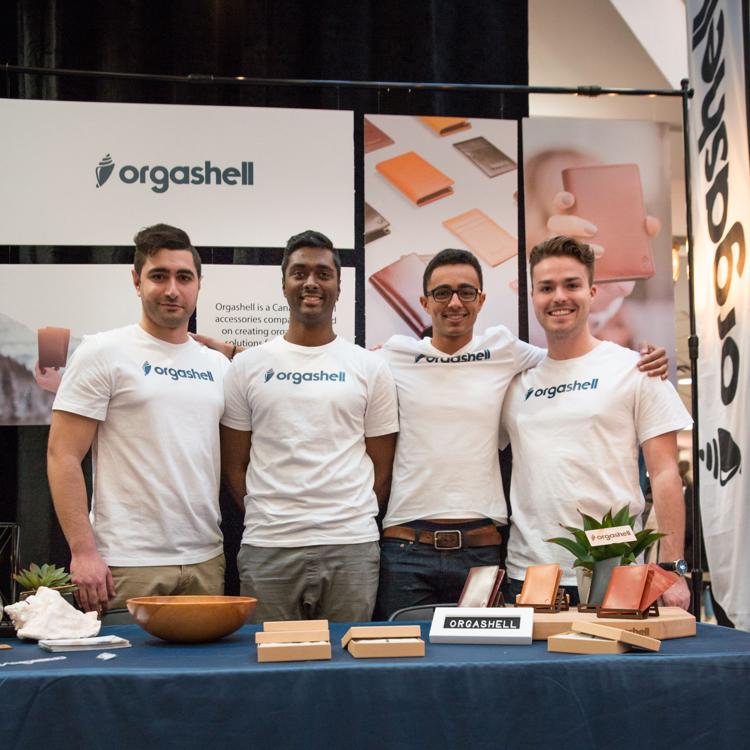 A Western start-up, Orgashell, launched their first product in a line of high quality, innovative travel accessories on Monday.
Founder of Orgashell, Gamal Assaad, a recent mechanical engineering graduate, spent the last two years perfecting the design, quality and manufacturing process of the product in preparation for the launch. Assaad was inspired to start the company after long-term frustration with the inadequacy of travel equipment in the current market.
As a varsity swimmer for the Canadian national team, Assaad spent a lot of time on the move. He quickly realized travel equipment, often received from sponsors, rarely facilitated efficient transportation of his personal items.
"I was really frustrated with the stuff that we call 'carry'… everything from a wallet all the way to a suitcase," said Assaad. "They just never would fit or… be organized in any kind of way."
As Assaad started working on his design in January 2017, he soon learned of Western's entrepreneurship center, Propel. The following year, Orgashell won the People's Choice Award at Propel's 2018 Seed Your Startup competition. Orgashell was also selected as one of 11 ventures for Propel's 2018 summer incubator program.
After nearly two years of work, Orgashell launched its first product on Dec. 3 through a Kickstarter campaign with the goal of raising $8,500 by Jan. 7. The campaign succeeded in raising 50 per cent of its goal within 48 hours.
"We've been through seven prototypes with the manufacturer to make sure that everything in terms of the production and the quality is always going to come out perfect every single time," said Assaad. 
"I actually spent a lot of my personal funds … to get a few products made and ready to go," he added. "I really believe that if you're on a crowd funding source, and you're asking for money, you have to also put the money up front." 
The product is an adaptable wallet made of high quality leather that comes in four colors, whose names are inspired by travel destinations. Assaad explained the two-piece wallet can be carried in three different ways depending on the travel needs of the carrier. The wallet is RFID-protected, a technology designed to protect against a form of electronic pickpocketing, and holds up to 14 cards plus cash.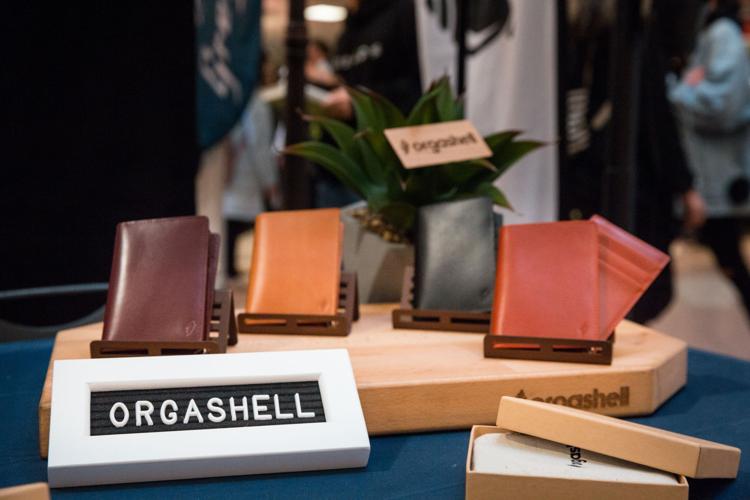 "I wanted to create a simple product that actually kept your stuff organized. There's no real tech or flashiness to it. It's just simple and it works," said Assaad.
Assaad explained the name of the company stems from the theme of organizing modern travel. The 'Orga' refers to organization, and the 'shell' is a metaphorical representation of the items a traveller carries around.
The style of the product also challenges gender norms by successfully catering to both male and female markets. The product's advertising features both males and females, and statistics indicate a fairly even ratio of male and female customers to date, according to Assaad. Rather than looking at the wallet from a gendered perspective, he wanted to create products that organize modern travel for any market.
"I'm trying to improve that whole process of traveling and packing your stuff and unpacking by making it seamless and easy," he said.
Assaad hopes to have Orgashell's Kickstarter campaign fully funded by the end of the week. The funds will allow the company to launch into production and timely delivery of the wallets. Further, Assaad added at least two more products are in the lineup for 2019 and will be rolled out promptly if the campaign is successful.