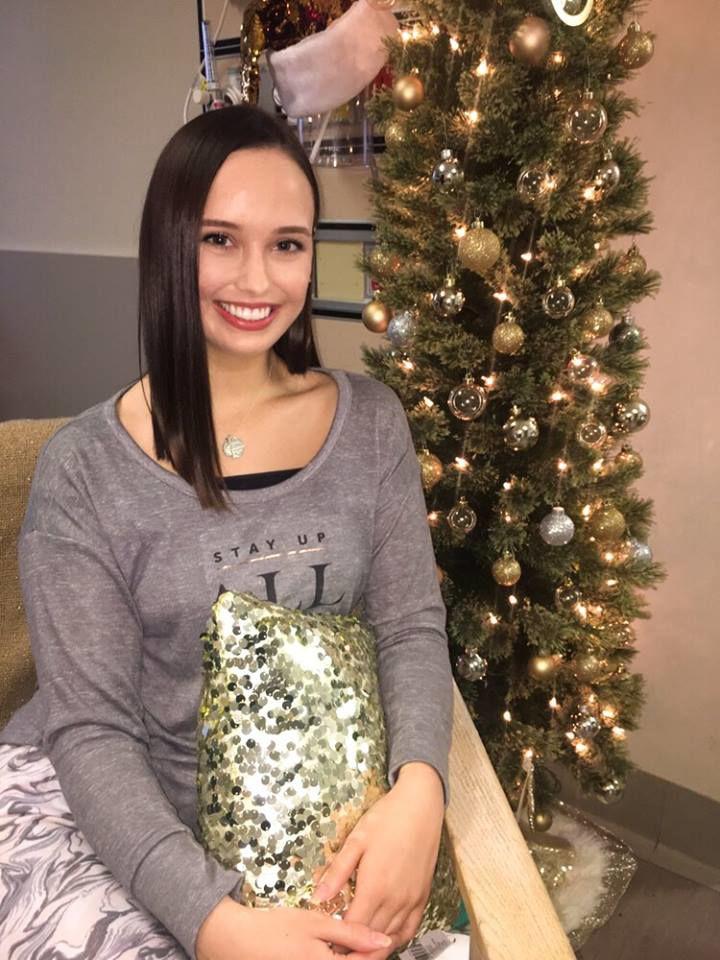 The Western Stem Cell Club is planning a stem cell donor drive for Jocelyn McGlynn, a fourth-year medical sciences student who was diagnosed with myelomonocytic leukemia in November.
The drive, while without a specific date, is planned to run over back-to-back days in late January, and will occur on campus. The club will provide Western's community with specifics through social media and campus posters upon finalization of dates and location.
McGlynn explained that, in her current condition, she will require a stem cell transplant. Community support, which included a donor drive on Dec. 22, 2018 in her native Chatham, has sought a compatible donor for McGlynn.
Campus drive 
The Western Stem Cell Club is one chapter of the Stem Cell Club organization, a group dedicated to enlisting Canadians as stem cell donors.
As the club's vice-president of communications, Elena Kum wants to eliminate misunderstandings around stem cell donation. 
She explains that potential donors, such as Western students looking to support McGlynn, won't donate on site. Individuals will fill out medical consent forms and have the inside of their mouths swabbed. Their DNA will be retrieved from this swab and they will be entered into the OneMatch stem cell donor system. If a patient matches a donor, Canadian Blood Services will reach out to them.
The Western Stem Cell Club hopes that students will recognize the immense benefit that being a stem cell donor can have, such as in lives like McGlynn's.
"We're trying to rally the whole Western community to come out and support a cause like this," explained Kum.
According to Kum, up to 75 per cent of patients needing a stem cell transplant don't match with a family member. She said this highlights the club's desire to enrol as many students as possible, from all backgrounds, to grow a more robust donor system.
Win Rocky Win
Currently with her leukemia in remission and her spirits up, McGlynn is out of hospital. 
"I am feeling so much better than before. I got discharged from the hospital on New Year's Eve, which was a great way to start the new year," said McGlynn.
When she first received her diagnosis, McGlynn felt guilty for bringing her support system, which includes family and boyfriend Alex Puddifant, who's also a fourth-year medical sciences students, sad news over the holidays. 
But McGlynn says she's gotten over that feeling, focusing on hospital-room Mario Kart and now spending time with family and friends.
Similarly, Puddifant says the experience grew his perspective on what's important, and it challenged him to see the good in McGlynn's situation. 
"Exams seem so final and so important, … but I think for a lot of students — and especially in our program — the worst thing that can happen is you get rejected from medical school," said Puddifant.
Olivia Pomajba, a dear friend of McGlynn's and a fourth-year political science student, attended class with McGlynn since they were in a Chatham kindergarten class together. Pomajba said the diagnosis was scary, but she knows McGlynn has the character to manage her ordeal.
"Jocelyn has the best attitude of anyone I know and she has a great support system," said Pomajba.
Pomajba's family had a leading role in the Dec. 22 donor drive, where they collected blood donations — that McGlynn will also require — and collected information for potential stem cell donors. The drive also sold T-shirts designed by McGlynn and based off a nickname her grandfather gave her, which are available on her "Win Rocky Win" Facebook page. Proceeds from the sales go toward raising money for Canadian Blood Services.
For McGlynn, taking this semester off and preparing to enrol again next September, she's looking forward to community support with the help of family, friends and the Western Stem Cell Club.