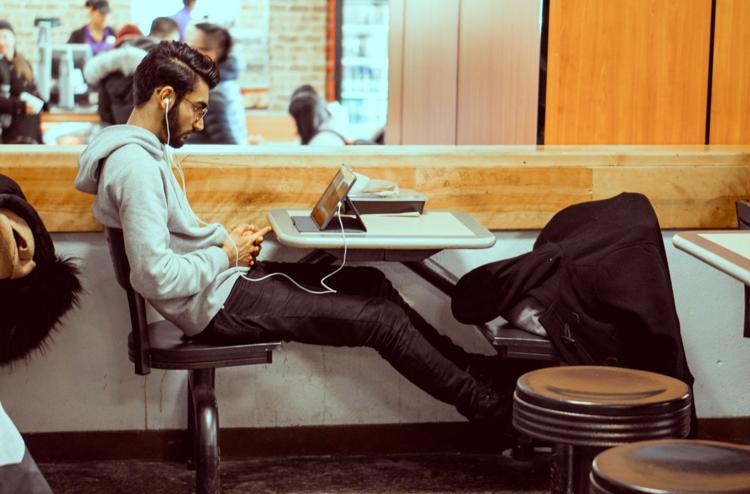 A new study led by a Western University professor has shown a link between loneliness and genetics. 
Research collected from the reports of 764 adult pairs of Australian twins concluded there is a correlation between loneliness and genetics. However, environmental factors still tend to impact emotions more significantly than genetic makeup. 
Julie Aitken Schermer, a professor at Western's DAN department of management and organizational studies, suggests that increased feelings of loneliness among young people can be explained by a heavy reliance on social media. 
"You may have a lot of friends on Facebook or a social media site, but you're not having a rich interaction with that person," said Schermer. "You learn so much more from sitting in front of somebody."
Schermer measured loneliness throughout the study by defining it as a dissatisfaction with the interactions you are having with others. The reports from the participants revealed that 35 per cent of loneliness was related to genetics. 
The study also revealed that extroverted people tend to feel less lonely in comparison to others.
"I used to have to tell the class to pipe down and stop talking. It was a good environment, though, because these are the people that you can lean on for help if you are studying," Schermer explained. "Now I walk in and nobody is talking to anybody, and I find that sad in a way [because] you're not going to have the same depth of interaction texting somebody."
Loneliness has been found to be predictive of insecurity, depression and suicidal thoughts, which is something Schermer finds concerning, especially for students who are reluctant to seek help.
"Saying you are lonely can be perceived by people as some sort of pathetic characteristic, and I'm hoping that we can alleviate that stigma. So if you are lonely, tell somebody," she advised. "I would recommend to students, especially the extroverts, to engage people more and bring them into the social environment." 
Research on loneliness is an area Schermer is familiar with, as she has previously studied the relationship between self-deprecating humour and loneliness. 
Schermer plans to continue her work with her next step being a study on how much loneliness can be explained by feeling like you do not matter.