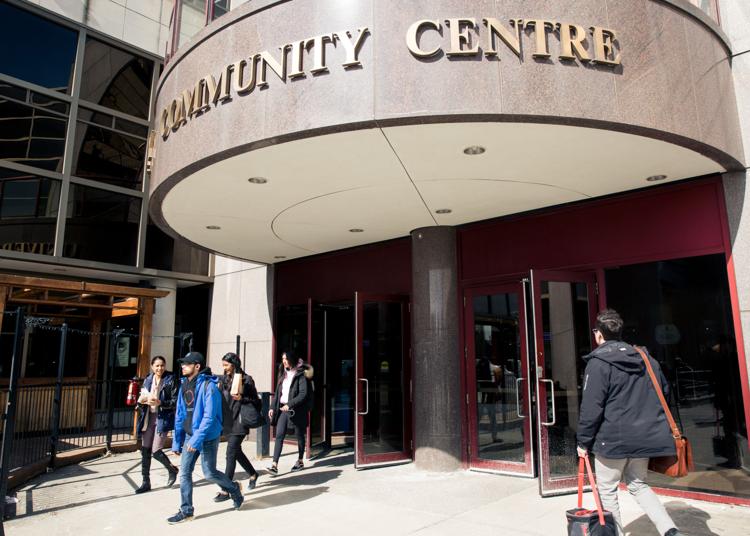 Western is inviting over 3,000 incoming first-years to take part in an on-campus orientation event later this summer, bringing students back to campus for the first time since closing its doors in March.
The event will be held over eight days in July and August and see a maximum of 400 students on campus each day.
The optional one-day program will group students and parents with staff and volunteers for a series of meet-and-greets with Western University staff, faculty and student leaders, sessions to introduce them to student services and tours of campus.
The announcement comes after Western moved all spring and summer courses online, closing its doors and digitizing the events typically planned to introduce frosh to their new academic lives. While the university's welcoming first-years for a day, the same students may never step foot onto campus in the fall, as classes will resume only partially in person.
Provincially, the government is still enforcing a five-person gathering limit to contain the spread of the novel coronavirus.
The Community Connections event is part of Western's push to integrate incoming first-years with the campus community, despite the school's plans to establish many university activities and services online, said Jennie Massey, associate vice-president student experience. 
"The research at higher education and student affairs has demonstrated that the first year of an undergraduate student experience is foundational for their long term academic success," said Massey. "Friendship is incredibly important for academic, social and personal well-being and therefore investing in resources [to allow students to] develop a community on campus has a significant impact on their long-term trajectories at Western."
While Western is still working out the logistics of how they will enforce social distancing measures throughout the event, Massey said the school is consulting the Middlesex London Health Unit — the city's health authority — and monitoring the evolving rules and regulations set out by the provincial government.
"We are considering the size of the groups, ensuring the spaces, the facilities that would be used are clean and sanitized and that appropriate signage is in place," said Massey. "We are working through all of those logistics with our colleagues in Facilities Management to ensure we meet or exceed all guidance given to us."
The event is part of Western's new Thriving Foundations program, aimed at preparing incoming first year students for the new school year. The program has three pillars: academic consultation, in-person community connections, and a mentorship program between frosh and upper year students. The on-campus event falls under the community connections pillar. 
The one-day events will start on July 21 and run until Aug. 10. Select buildings will be open from 10 a.m. to 6 p.m., but eateries are to remain closed, as meals and refreshments will be provided by Western.
Western will be hiring students for the event to ensure staff will be available to engage with the estimated 400 students arriving each day. 
"Once we have a final registration count, we will know numbers of people that will need to support the programming," said Massey. "We will be adjusting, in response, both to the guidance from public health and the number of incoming students that have registered."
Registration for the in-person event started Wednesday, and will end on Aug. 10 or until the event is full.