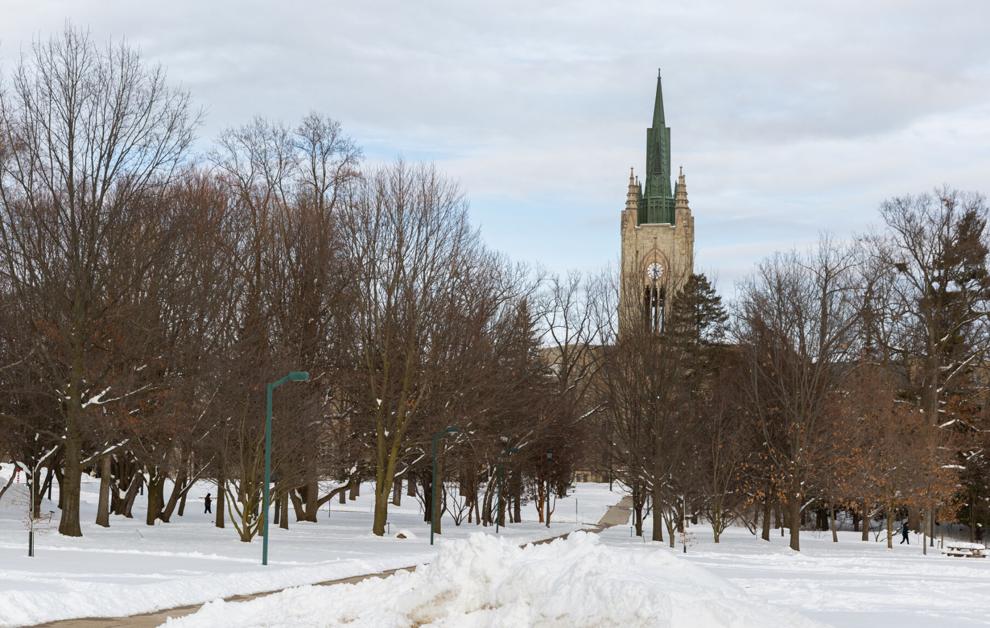 Western eateries and libraries will reopen with limited capacity as students return to campus for some in-person classes next week.
Tim Hortons, Starbucks and Subway in the University Community Centre will open starting Monday, along with Lucy's, DaVinci's and the Natural Science Centre's Tim Hortons.
The Spoke and Grad Club will also be open for takeout, with The Spoke also offering delivery through UberEats.
Taylor Library will reopen as a study space 10 a.m. to 4 p.m. Monday through Friday, students can pre-book slots online or at the door to study or use the libraries' computers and printers.
Students can also book study space in the UCC's Mustang Lounge, though capacity will be reduced from last semester to account for London's new red-zone coronavirus regulations.
Weldon Library will also be open for no-contact pick-up service so students and staff can sign out library materials.
Parking on campus will continue to be free for all permit holders until April. Those who bought a full-year pass will be refunded. Parking will also be free at select lots around campus — including the South Valley and Medway parking lots — for non-permit holders.