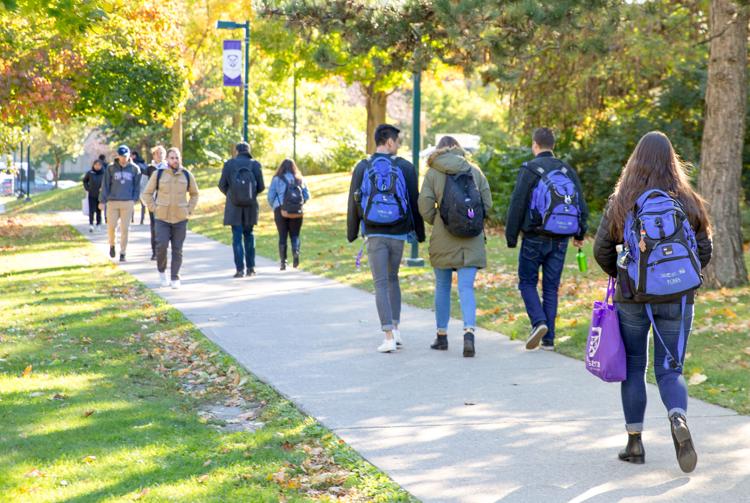 The university Senate recently passed a motion that allows students to choose their preferred first names to be used on Western unofficial records, including student ONECards, UWO email addresses, class lists and OWL.
Danny Chang, vice-president of the University Students' Council, explained the issue of having one legal first name while identifying with another is something that has been brought up by many students, particularly from the LGBTQ2+ and international student communities. 
"This is something that is going to significantly impact students and their ability to be recognized for how students would like to be recognized," said Chang.
As someone from a Korean background who goes by a first name other than his legal name, Chang emphasized the importance of the initiative for second-generation immigrants. 
He added some students reported feeling discomfort even participating in OWL forums or sending emails because the software can only identify them with their legal names. 
"A lot of students are very, very pleased," said Chang. "[This] is going to make the lives of students just a bit easier and a bit more comfortable on campus." 
Chang explained the biggest challenge was the technical side of things, as Western University did not have the right software to implement such an initiative. Western's old software system was integrated into every aspect of campus life, from human resources to OWL.
After long-term discussions between the registrar's office and the USC, the registrar's office completed the software upgrade that made the initiative possible in November. The upgrade will also allow for a pilot project of summer course waitlists.
"This has been a really, big collaborative effort, and a lot of time has been put into this," said Chang. "I'd like to really commend the registrar's office for making this a priority as soon as they went through the upgrades that they did."
Several Canadian universities implement a similar initiative, such as Carleton University and McGill University. 
Official documents and records, such as transcripts, will continue to display legal names, but students can choose their preferred first names on diplomas. Further details will become available on Feb. 15 at the Office of the Registrar.