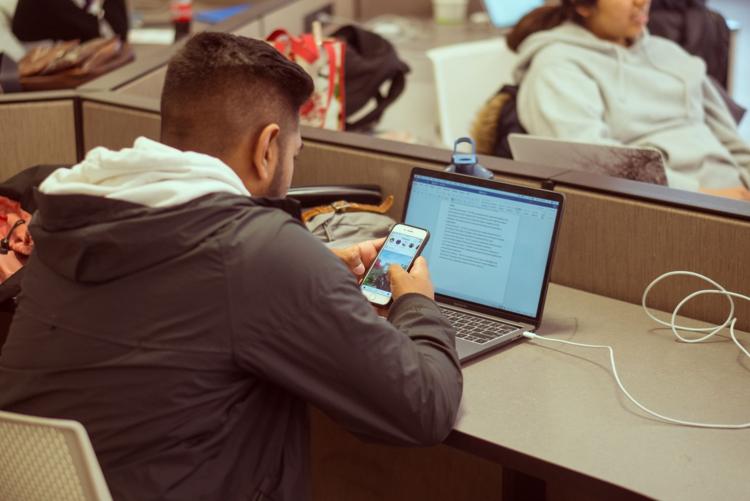 Western will resume using Proctortrack Thursday after the service was suspended for almost a week following a security breach.
Western University made the announcement in an email to students Tuesday night.
Western's privacy officer "reviewed and assessed" the remote proctoring software's security and privacy practices, deeming it safe for student use, according to the university's statement.
"We have heard the concerns of students, faculty, and other members of our community with respect to Western's decision to use Proctortrack," reads Western's statement. "We acknowledge this tool uses invasive technology to operate."
Western's agreement with Proctortrack only allows the software to scan students' faces, record during assessments and document names, student numbers and school email addresses. The decision to continue use of Proctortrack comes after over 10,000 signatures were collected on a petition to ban the use of the software at Western.
Western emphasizes their priority to maintain academic integrity standards but notes the administration is taking steps "to mitigate the risks to … students." The school is yet to formally respond to students' petition. 
Proctortrack experienced a security breach on Oct. 13, raising further concerns for students about their privacy and security. Verificient technologies, Proctortrack's parent company, resumed services on Oct. 22, after an external audit confirmed the hack was contained and no student data was accessed.
The provincial not-for-profit organization, eCampusOntario, recommended Proctortrack to Western and other post-secondary institutions. Western is one of the only major Ontario universities to regularly use Proctortrack  — though peer institutions are using similar types of e-proctoring software from different providers.
"Western continues to assess Proctortrack and several other remote proctoring options as a long-term solution, all of which require the use of invasive technology to achieve our standards of academic integrity," the statement reads.
The statement also points out many courses this year do not have final exams. Only 17 per cent of courses with a December exam are using Proctortrack and the number of courses with a December exam has decreased by 20 per cent compared to last year.
Western cites the difficulty for some courses to administer essay-format exams as the reason for reintroducing Proctortrack, claiming that altering the standard exam format would "fundamentally change the skills and learning outcomes being evaluated."
Professors administering exams through Proctortrack will notify their students in the coming days.
According to the statement, Western will continue to address the community's concerns regarding the use of the software and update their page for frequently asked questions.