On Friday, Nov. 3, groups of Western faculty members, staff and students flocked to the tallest building in Southwestern Ontario, One London Place, to climb some stairs.
The Scotiabank StairClimb is an annual event organized by the United Way to raise money for their campaign in the community. Western's group of climbers was scheduled to take on the challenge at 5 p.m., climbing 24 flights of stairs up the 110 metre building.
"Western's campaign on campus is one of the largest contributors to the United Way campaign," said Sabrina Tingle, Western's United Way-sponsored employee. "Our goal this year is to raise $650,000."
This year, Tingle said Western promoted the purple and proud initiative by encouraging members of the Western community to participate in the climb.
According to Tingle, Western participates in the charity stair climb every year. However, participants tend to be staff and faculty members. This year, the University Students' Council charity team and the United Way Student Association recruited several student groups. Tingle said they also brought the United Way campaign to the awareness of students living in residences, but she would like to see more student involvement in the future.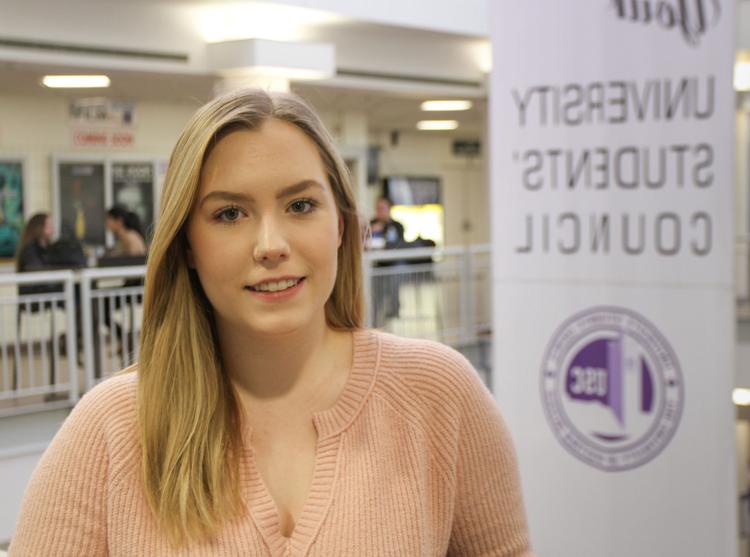 "That's what we're trying to do this year — bringing awareness and bringing people out to sign up for the StairClimb this year," said Rebecca Rees, president of the United Way Student Association. "There's already a big presence on campus, but we find that a lot of students don't know what's going on with United Way."
Kelly Ziegner, CEO of United Way Elgin Middlesex, said that funds will go into supporting more than 100 services in the community, helping with poverty and mental health issues.
Last year, Western's campaign raised roughly $9 million. This money was able to provide 16,000 counselling spots for mental health services and an additional to 8,000 after-school tutoring spots for children.
The money raised from the StairClimb event will go towards Western's United Way campaign goal for this year. Currently, Western will be donating over $8,600 from the StairClimb event.
You can follow Western's StairClimb statistics here.