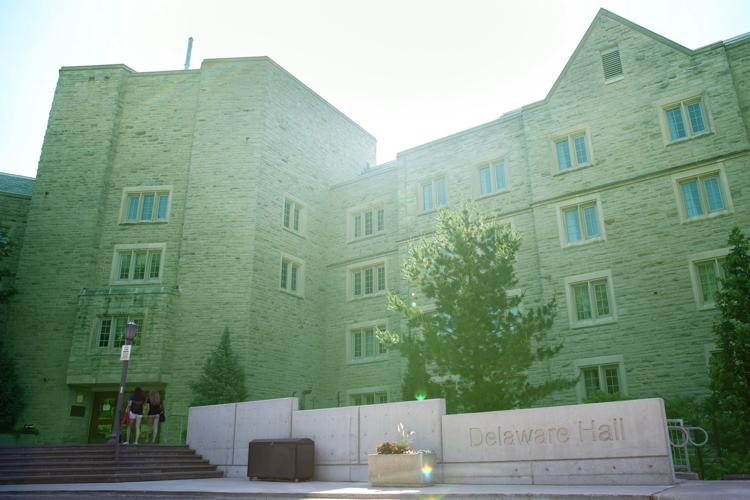 In two separate emails sent Oct. 17 and 18, Western University informed students of its policies pertaining to cannabis possession and usage on campus and in residence.
Aligning with federal legalization of marijuana, Western's updated policies will allow for the possession of cannabis on campus but will prohibit its consumption through smoking.
Andrew Hrymak, Western's provost, outlined some of the rules surrounding cannabis on campus in an email sent Oct. 17.
First and foremost, he indicates that smoking cannabis on campus is strictly prohibited, even in designated smoking areas.
Also, any cannabis possessed while on campus must be stored in an air-tight container.
The consumption of cannabis via smoking or vaping at university events, including student group events, is also prohibited.
In an email to students living in residence sent on Oct. 18, director of residences Chris Alleyne highlighted the updated rules found in the residence contract, where its updated approach is more lenient than in years prior.
The possession of cannabis is allowed in residence, so long as it's no more than 30 grams and its owner is at least 19 years old. However, all cannabis must be stored in an air-tight container.
Paraphernalia, such as bongs, hookahs, pipes and vaporizers are also allowed in residence. But again, these must all be stored in air-tight containers.
Due to Western's smoke-free policy, smoking or vaporizing cannabis on campus, including in residence, is banned.
However, Alleyne does state that "cannabis consumption in non-smoking forms is permitted in private residence rooms for those 19+ years of age."
Growing cannabis plants and baking edibles in residence is also prohibited.
Currently, the only way to obtain legal cannabis is to order it online through the Ontario Cannabis Store. However, whether students can order cannabis to residence is not clear.
In his email to students, Alleyne states that students are not allowed to send or receive cannabis in the mail, with the exception of deliveries to "of-age students directly from the Ontario Cannabis Store."
As Canadian society evolves its perceptions of marijuana usage, it appears that Western is, to an extent, prepared to evolve with it.