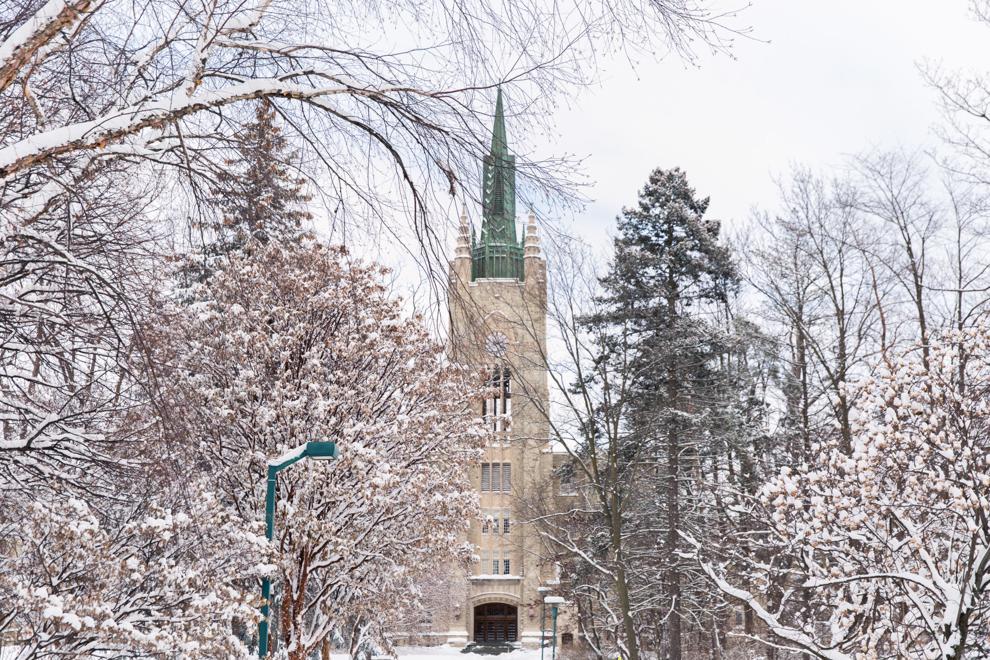 Western will not extend winter break this year, citing challenges rescheduling midterms later in the term and concerns for students' travel plans. 
The decision comes after the Senate Committee on Academic Policy and Awards failed to support the motion in a meeting Wednesday.
Student senators and the University Students' Council pushed to extend the winter break in Western's November Senate meeting, after 97 per cent of respondents to a USC poll said they were in favour of extending the break to Jan. 10. 
Student advocates said the break's duration of only 13 days, costly flights around New Year's day to return to campus on Jan. 3 and mental wellbeing were primary reasons for wanting an extended break.
"Though this year's Winter Break will not be extended, the USC is working with the university to create long-term changes to the academic calendar that will ensure future Winter Breaks can be longer," said the USC in a statement. 
SCAPA said in the Senate agenda they are committed to reviewing Western's current academic year policy structure. The current policy, where Western students return to classes on the first Monday in January, means the university's Winter Breaks can fluctuate in length. 
The Senate agenda item on extending this term's break cited concerns that out-of-province and international students would have already made their travel plans for the fast-approaching break. A Senate decision would only be made at their next meeting Dec. 3. 
A midterm schedule has also already been set for second semester and SCAPA identified that if winter break were extended, it could result "in students having multiple midterms scheduled during the remaining available weekends" in addition to a condensed April exam period. 
SCAPA also cited concerns that an "asynchronous return to campus" might come with on-campus residence refund requests, a disruption in employee work schedules and potential "high-risk behaviour" in residences.
Western delayed the start of last year's winter semester after the coronavirus pandemic pushed classes online and students had a "a particularly trying year."  Most classes returned to their in-person delivery this year. 
"A delayed return to campus in January 2021 was approved based on a different campus environment at that time," reads the Senate agenda. "Consideration included the knowledge that Western might need to pivot to online learning due to the pandemic."