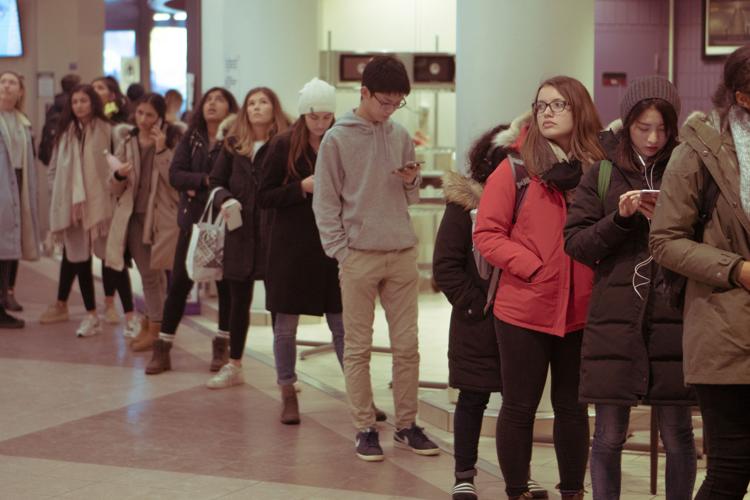 The USC is collaborating with Western's registrar's office to set up a waiting list functionality for courses in response to ongoing student demand.
According to Danny Chang, USC vice-president, the university hopes to pilot a waiting list system in the summer of 2019. 
Western does not currently have waiting lists for courses. Students interested in courses that are full need to regularly check the registrar website to see if seats have become available.
"We've been back and forth and have had some good conversations," said Chang. "One of the biggest things to allow for something like this to work [is] they have to update some of their technical software."
After the software update, the university will do a feasibility analysis of implementing a waiting list system. Chang explained one of the main challenges of such a functionality is the complex structure of modules, where enrolment in courses requires a variety of prerequisites.
"The ideal goal is to look at maybe not all the courses, but some courses to pilot in this upcoming summer session," said Chang.
A Reddit user recently set up a straw poll to collect community input on releasing a tool independently from Western that provides automatic notifications for seat openings in full courses. However, the user expressed concern that people who sell seats for in-demand courses would abuse the tool.
The results of the poll showed 48 per cent supported the launch of such a tool. Further, 45 per cent supported the idea with precautions taken against seat sellers. Five per cent did not support the tool, while two per cent suggested the tool be made private and only available to people the user trusts.
This is not the first attempt at bypassing the lack of waiting lists at Western. In the past, a Western student created a program that would automatically enrol users in a course once a seat became available.
In addition, several universities implement some form of course wait-lists. At Ryerson University, each course wait-list has 20 spaces and enrols students automatically when a seat is open. Similarly, the University of Toronto, Queen's University and Carleton University have wait-lists available for some courses.
"I've been communicating a lot to the university that there is interest from students on an initiative like this, and we're really happy that the registrar's office are … looking into [it]," said Chang. "It's a really great step forward, and we hope that they're able to get this off the ground."