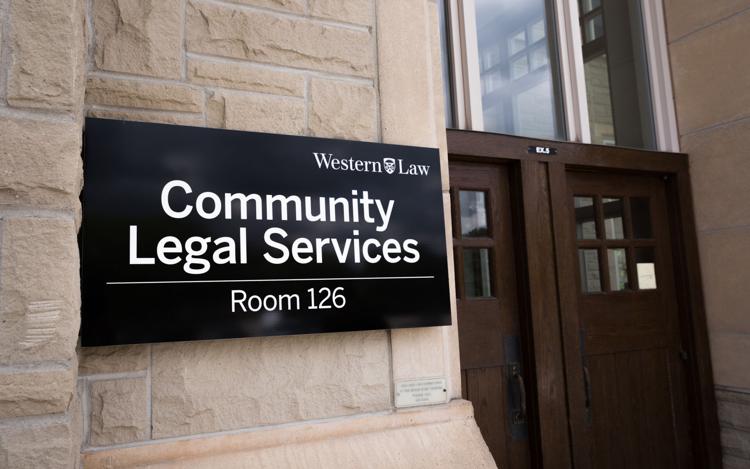 "They have no place else to turn, except us. We can step in to protect them, and help them."
Doug Ferguson was standing in the "the pit," where a dozen Western University law students were rushing around with clients' files, talking about immigration, landlords and criminal records.
It's Western's Community Legal Services clinic. It provides free representation and advice to all students, and any Londonder financially eligible, who are often at or near the poverty line. They handle up to 300 such files a day.
But this September, their funding is an open question.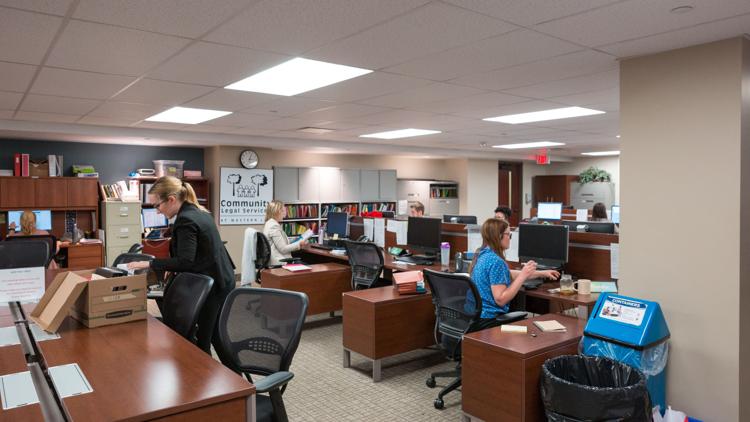 Several programs to help Western's neediest, most deserving students were thrust into expendability without notice after the Progressive Conservative government re-tooled Ontario's ancillary fees. Only "essential" services could collect mandatory fees.
The clinic collects a $5.72 fee from undergraduates, and $1.91 from grad students. The fee constitutes 20 per cent of the clinic's revenue.
Because of their role in funding the clinic, Western students automatically meet the clinic's financial requirements.
Thirty-eight per cent of the clinic's clients were students last year. Ferguson said rental issues are among the most common cases they see. He's heard his share of "horror stories" about landlords and bed bugs, he said.
Ferguson has been with the clinic for 15 years. He and four other lawyers supervise the clinic's 200 law students. Every cohort has a poster on the wall — Ruth Bader Ginsburg, To Kill a Mockingbird and Mahatma Gandhi — all with signatures from clinic members.
One of the students specializes in family law, another in immigration. The clinic will often assist grad students and post-docs in their permanent residency applications. Otherwise, Ferguson said, the students do everything.
Their fee is collected by the University Students' Council, which for the first time this September will collect a $271.20 optional fee schedule. It includes the Gazette, Radio Western and a student bursary fund.
Another standout example is the Student Refugee Program. Their fee is just $0.83 — but despite that, the program awarded grants to four student refugees last year.
The program is 100 per cent reliant on their now-optional fee.
"We are very concerned about opt-outs, as every opt out will directly correlate with a reduction of funding available to student refugees," said Declan Hodgins, USC secretary-treasurer.
The USC works with a Western chapter of the World University Service of Canada, who reviews applicants' proof of refugee status. The USC then awards the grants based on financial need.
Some of the university's fees are optional as well. Services for Students with Disabilities collects their own fee from graduates and undergraduates.
Since the PCs announcement in January, student unions and universities have worried about what could happen to campus life under the new fee regime.
"We stand up for students and the community — for the little guys against the big guys. That's what the law is for," said Ferguson.
To handle the cuts, the clinic will only automatically accept students if they paid the clinic's fee. Otherwise, their household income will have to meet the clinic's financial criteria.
The clinic is also struggling with another stream of revenue, Legal Aid Ontario. The provincial government is cutting that too. The clinic could see a 25 per cent cut to its overall budget in just one year.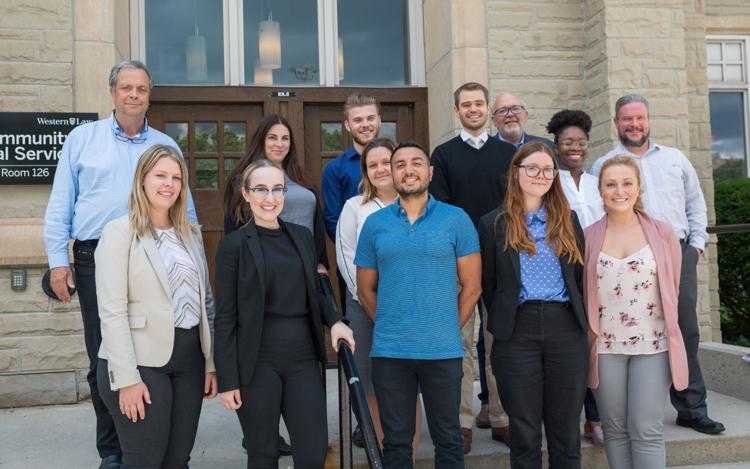 Campuses around Ontario will be profoundly shaped by the fee changes. Some services are protected, like Western's Indigenous Services, but many are not. Despite the clinic's high success rate and free services, their work is at risk.
"I find it instructive that the province considers varsity sports to be 'essential'," said Ferguson. "We do great work…. It's the price you pay for civilization, for the good things that make our community work."