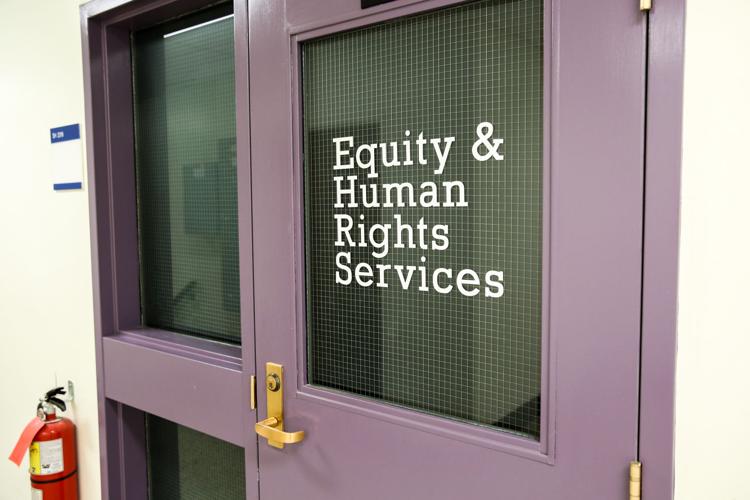 Western reported a dip in cases of discrimination over the last school year, with cases dropping off as the pandemic progressed and campus closed its doors.
Equity and Human Rights Services tracks reported instances of "contacts" — which they define as a situation that violates the Non-Discrimination and Harassment Policy. The Western University service provides equity, diversity and inclusion-related information, training and services to on-campus groups or organizations, as well as support to those who have experienced discrimination.
The annual report, shared at last week's Board of Governors meeting, recorded 170 reported incidents of discrimination, harassment and conflicts from April 2019 to May 2020, compared to last year's 222 — a drop of over 20 per cent. This is the lowest number of cases reported in three years, with 2019's cases also reaching over 200.
"It would be reasonable to think that people were dealing with the pandemic and dealing with shifting to at-home learning and at-home work," said Larissa Bartlett, director of Equity and Human Rights Services. "People had a lot of things going on."
According to Bartlett, EHRS usually receives 20 to 30 reports a month. But as the pandemic hit, they received only 14 in March, followed by four in April.
Bartlett speculated the drop in cases was caused by people dealing with the pandemic, which may have inhibited some people's ability to report cases, as they were busy dealing with rapid changes in daily life off campus.
But Bartlett doesn't think the drip can be attributed to accessibility issues — even before the pandemic EHRS received most of their reports through email or phone.
"We get very very few drop-in [cases]," Bartlett said. "I don't think [the pandemic] would have made an impact in terms of people accessing us."
The BOG report outlines how, accessibility to EHRS has improved now that all university services can be accessed online — with all training sessions, meetings and consultations occurring completely virtually.
"However, gaps still remained," the report outlined, as the pandemic has, in some cases, put pressure on people to find a balance between working or learning at home and family. "One of the themes we would like to highlight is a need for more awareness, education and consultation around the duty to accommodate."
"The stress of this pandemic, compounded by other responsibilities, events and concerns, is creating very real challenges to physical and mental health," reads an EHRS statement released in April.