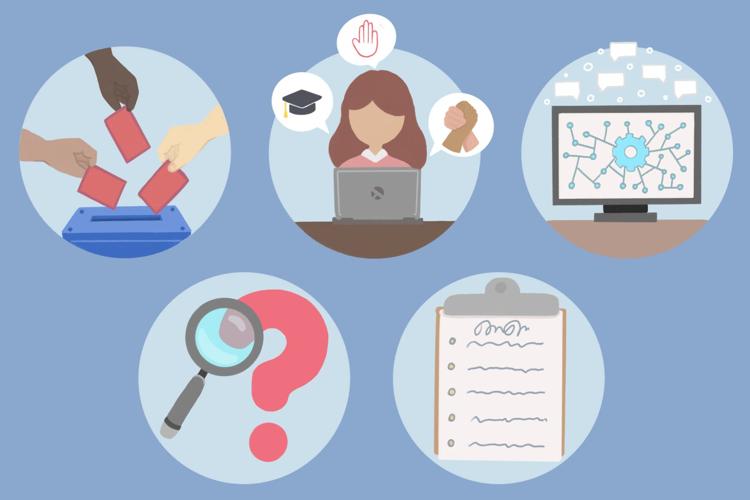 After extensive review and consultations, Western's newly updated Policy on Gender-Based and Sexual Violence came into effect on May 1.
The previous policy, originally developed in 2014, was assessed and revised by a review committee established in September. The new policy places greater emphasis on making procedures and support services more accessible to the survivors, respondents and disclosers of violence.
Western University's Board of Governor's, made up of the school's top brass, passed the policy in November. Since, Western has been working on implementing the changes and educating staff and students.
The policy was spearheaded by Cat Dunne, the University Students' Council's vice-president, and Jennie Massey, the associate vice-president of Western's Student Experience.
"It's really important that, when post-secondary institutions have policies on gender-based violence and sexual violence, the policies as well as procedures are clearly outlined, so that survivors can make informed decisions about the options that are available to them," said Dunne. "That's really key to taking a [survivor]-centric and trauma-informed approach."
The new policy and procedures differentiate disclosures of violence from complaints and outlines the details of how to approach each process differently. Disclosures allow survivors to receive sufficient support without having to begin an investigation, as they would with a complaint. The updated policy explains available options, which were not previously outlined, such as an informal resolution and an appeal.
The policy also establishes new administrative positions, such as the gender-based violence prevention education coordinator, who is responsible for evaluating and implementing educational and preventative programs.
Western is currently looking to hire a gender-based and sexual violence response coordinator, who will specialize in investigating filed complaints.
"[The updated policy] is truly comprehensive," said Massey. "We have a full-time staff member dedicated to education and prevention. We have a full-time staff member dedicated to care and support for survivors, and once we complete the recruitment process, we will have a full-time staff member who is trained to conduct investigations and seek resolutions through a trauma-informed approach."
To get support, a student can disclose their experience with gender-based or sexual violence to a member of a university office, such as the Health and Wellness Centre. From there, staff or faculty will file a disclosure to the Office of Student Support and Case Management, so survivors can access information and support from one location.
The gender-based and sexual violence case manager will then walk the survivor through their options, which can be as formal as filing a complaint, or as informal as getting connected to support. This ensures the survivor has the power to dictate the process as it ensues.
The review committee conducted a survey of the Western community to inform policy updates, asking about the efficacy of the current policy and where improvements should be made. The survey received over 400 responses.
The provincial government's Ministry of Training, Colleges and University Act requires schools to review their policies on sexual violence every three years. Western's was previously reviewed in 2017.
But, Western is still open to receiving feedback as the new policy is rolled out.
"If students go through the policy and procedures and they have troubles with it, I think it's really important that they raise those issues so we can make modifications over the cycle of the policy," Dunne said.