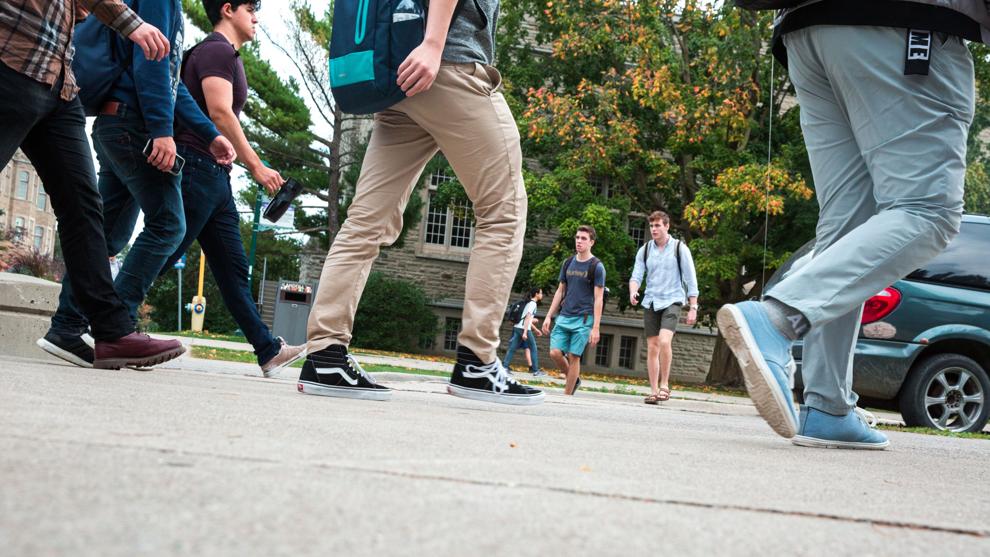 Last month, the Ontario Progressive Conservative government announced it would be cutting tuition by 10 per cent and implementing various changes to the Ontario Student Assistance Program for the 2019–20 academic year, including the elimination of free tuition programming for low-income students. 
To help students understand how their future OSAP funding will be affected by some of the changes, here is a breakdown of the new funding structure: 
Elimination of interest-free grace period
Currently, Ontario students have a six-month grace period after graduation in which their loans do not accrue interest and do not need to be paid back. 
While students will continue to benefit from a six-month grace period in which loan repayments are not required, interest will begin to accrue immediately after graduation. However, students will not have to make payments for the interest accrued during this period. 
Elimination of free tuition and increase in share of funds and grants allocated to low-income students 
Students from families earning less than $50,000 annually will no longer receive free tuition in the form of grants. 
Next year, the share of funding going to low-income families will increase to 72 per cent from 69 per cent. In addition, the share of grants going to students from families with an income of less than $50,000 will increase to 82 per cent from 76 per cent. 
While these numbers may seem to suggest increased prioritization of low-income students, they only reflect a change in proportion rather than in actual loan and grant amounts. While more loan funding will be available to low-income students, the grants they will receive will decrease. 

In comparing the estimates provided by OSAP's online calculators, a social science student with a family income of $30,000 attending Western University and living away from home can expect to receive a lower ratio of grant to loan funding next year. Despite the 10 per cent decrease in tuition, this student will likely not reap any benefits from the cut, as they would take on an additional $800 in debt per academic year.  
Elimination of the non-needs based portion of the Ontario Student Grant and reduction of family income thresholds 
The non-needs based portion of the Ontario Student Grant will be eliminated and students from families earning more than $140,000 will no longer be eligible for the OSG. Previously, the income threshold was scaled to family size.
Change of the definition of 'independent student'
An independent student will be defined as a student who has been out of school for six years, rather than four years. This change would mean that parents' income would be taken into consideration in OSAP calculations for six years after  high school graduation. For example, a student pursuing a Master's degree immediately after their undergraduate studies would be expected to receive financial support from their parents. 
Change of loan to grant ratio of funding for second-entry programs
At least half of the funding that students pursuing second-entry programs will receive, such as graduate programs or law school, will be made up of loans.
Provide some provincial loan funding to low-income students and increase the per-term loan cap 
Currently, the Ontario Student Loan is scaled by family income and students from low-income families do not receive provincial funding in the form of loans. Next year, the per-term cap for the Ontario Student Loan will be increased from $5,200 to $7,500. This change will potentially make up for the reduction in grant funding.
Changes to student and parental contributions
When calculating funding, expected student contributions will be adjusted to reflect the minimum wage increase implemented in 2018. In addition, parental contribution will be changed back to the 2017-18 rates. 
Still have questions?
Students with inquiries about the OSAP changes for the upcoming academic year can contact ministry representatives from Monday to Friday, 8:30 a.m. to 4:30 p.m. at 1-888-449-4478.