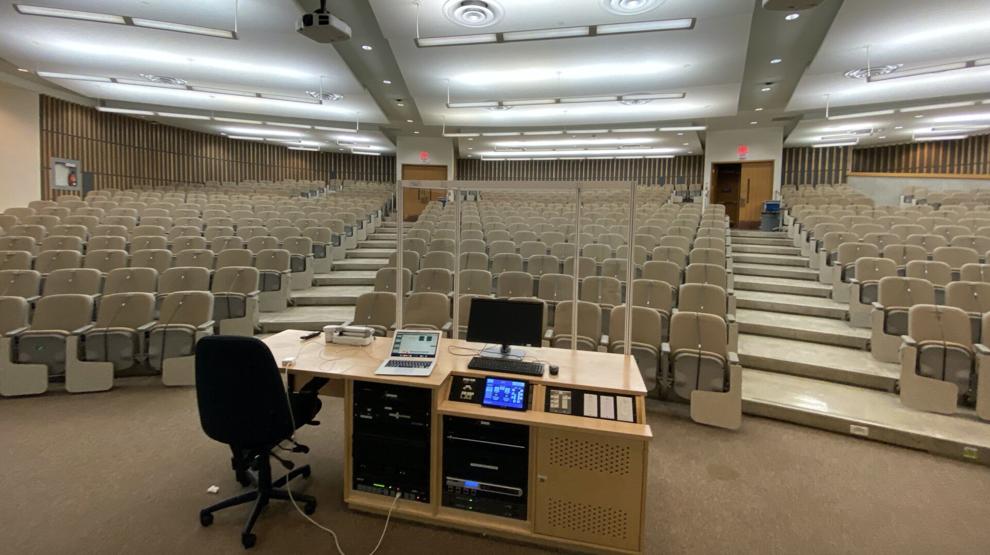 Western University's return to campus survey mandates anyone with symptoms of the coronavirus stay home — but what does that mean if you wake up with the sniffles on exam day?
Students who find themselves in this situation should contact their faculty's academic counselling office immediately to speak with their dean, according to Student Central and Health, Safety and Well-being.
Deferring an exam for medical reasons in a normal year would require submitting a doctor's note citing serious medical concerns. But students with symptoms of COVID-19, including mild ones like a stomach ache or a cough, are asked to avoid campus under Western's return to campus survey.
Despite the wider range of symptoms not allowed on campus, Western's policy for deferring exams on medical grounds has not changed much.
Students will be required to provide acceptable proof to validate their claim, as with other illnesses or medical considerations. But, this proof could now include "a receipt of a valid COVID-19 test" at the discretion of the faculty's academic counsellors, according to Western.
First-year Engineering student Immanuel Bereziuk said this policy was not made clear to him in class.
"I had zero clue of what would happen if I failed [the questionnaire]. I don't think that it was communicated properly," said Bereziuk. "If I was to fail it … I'm not sure what I would have done."
The situation changes if students begin to feel symptoms while writing an exam and are unable to finish. Students would need to inform their proctor and have a Student Medical Certificate completed by a physician for any special arrangements to be made.
The Student Medical Certificate asks physicians to rate students' "degree of incapacitation on academic functioning." Western did not clarify what the university's approach would be if a student's symptoms were indicated to be "unlikely to have an effect on ability to fulfill academic obligations," but still failed the requirements of return to campus survey.
Nada Murad, another first-year Engineering student, worried how issues related to COVID-19 testing and receiving results in a timely manner may affect students feeling ill.
"It doesn't really say how the timing will work because sometimes testing takes a while. They don't really say what to do in that situation," said Murad. "Like if you get sick on the day of, it is going to be a while before you get your test back."
For more information on exam policy, students can visit the University Secretariat's page on academic policy.