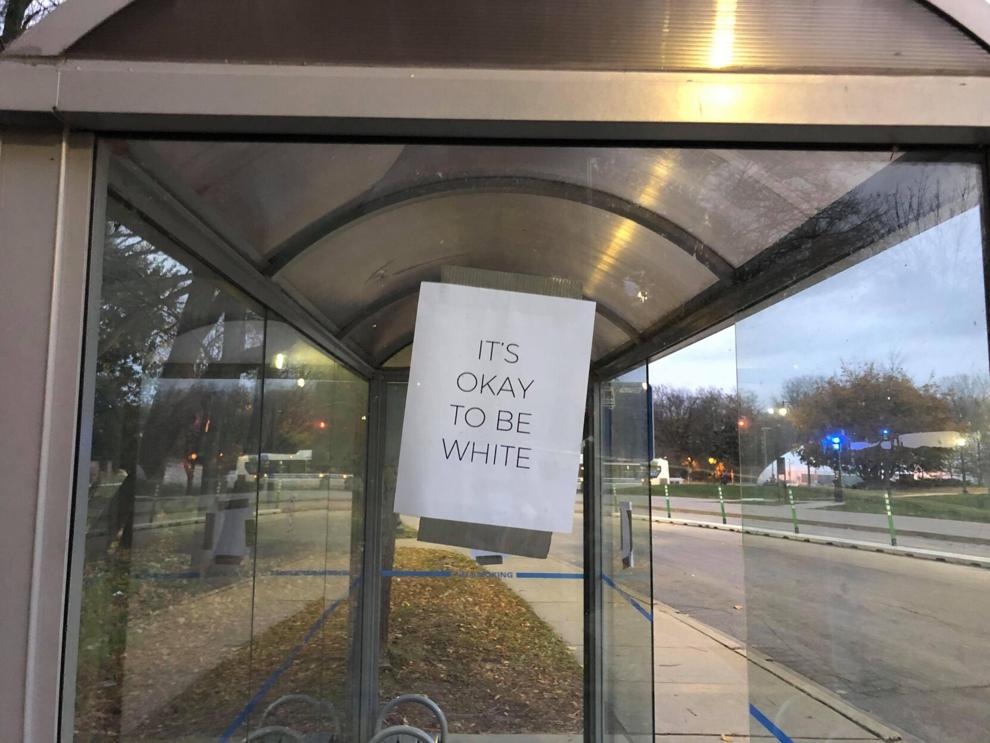 Content Warning: This article discusses white supremacy.
Racist signs reading "It's okay to be white" were found across campus Sunday afternoon as students filed out of the city for reading week.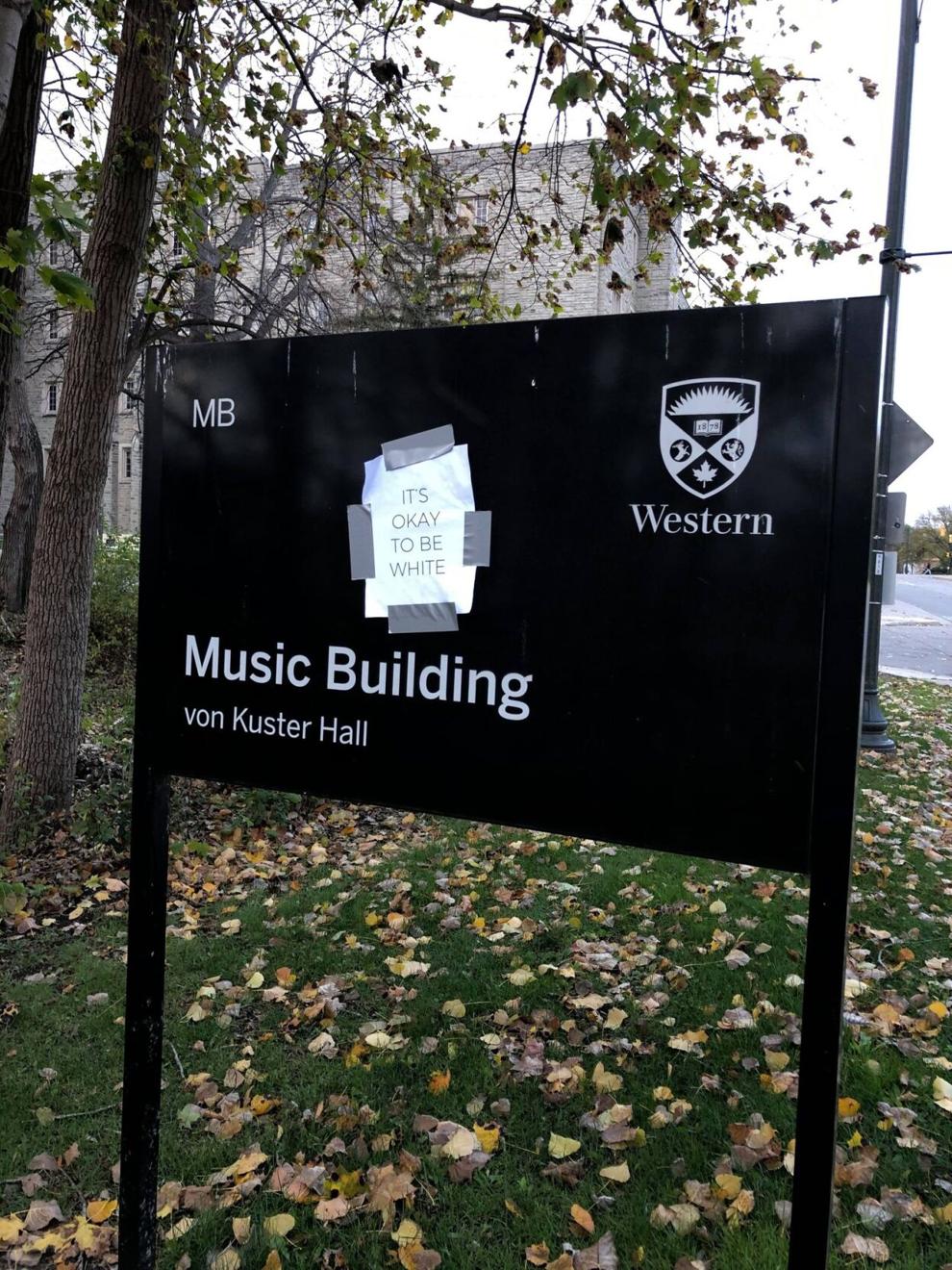 At least eight identical posters with the white supremacist slogan were duct-taped onto campus bus stops and building signs outside of Middlesex College and the Music Building.
"These messages are very concerning and go against Western's commitment to create a culture of equity, diversity and inclusion on campus," said Brent Shea, director of campus community police service at Western University.
Campus police are investigating the signs and working with Facilities Management to ensure they are removed immediately.
The phrase "It's okay to be white" originated from online message board 4Chan and was later endorsed by white supremacist and neo-Nazi organizations. Posters with this slogan have appeared on campuses across North America in the past few years, including at the University of Toronto and  University of Manitoba.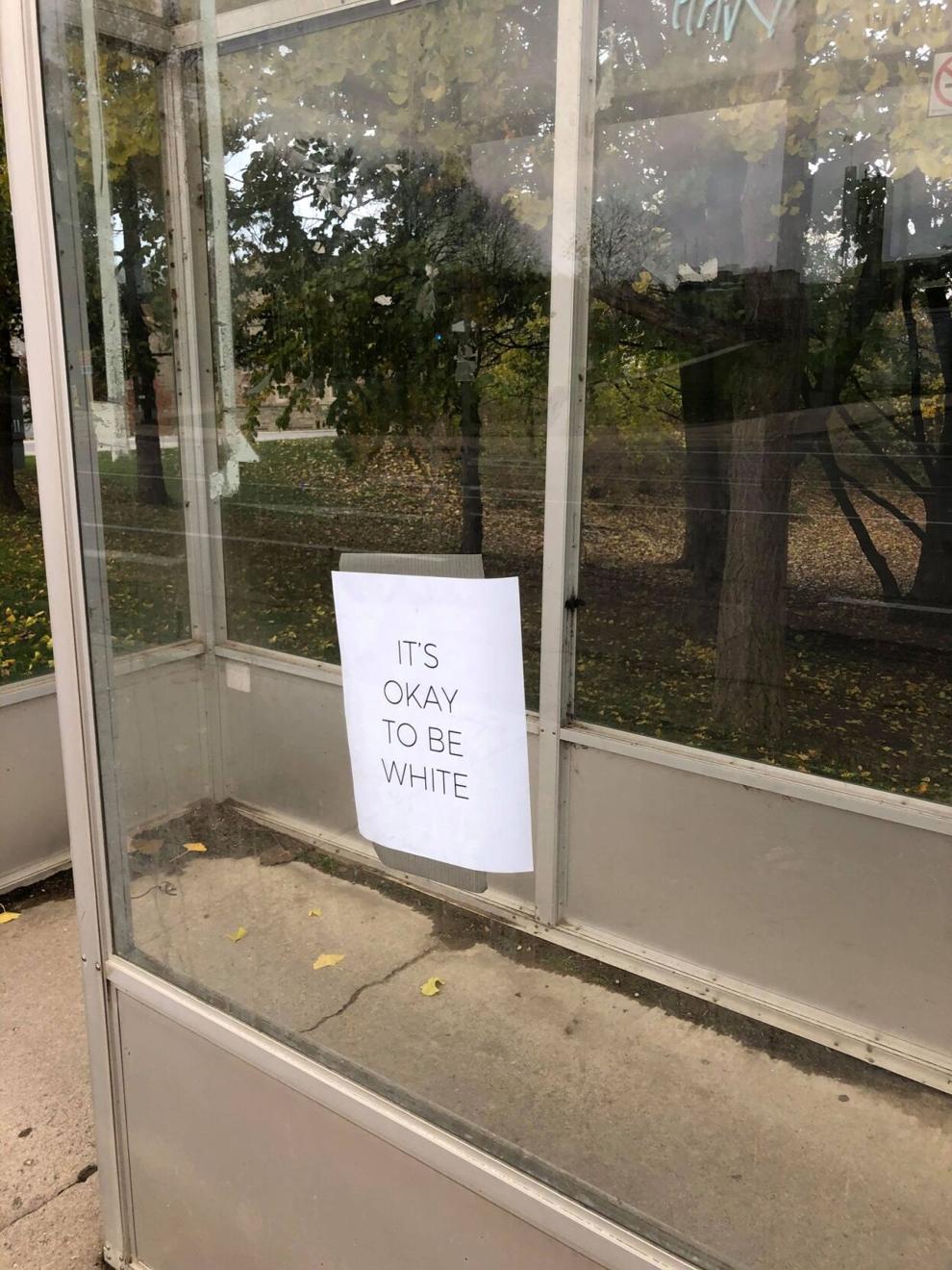 Reports swirled in 2017 as U of T students claimed they were cut while taking down posters by razors hidden behind the signs. Toronto Police did not confirm these claims and there is no report of razors behind any posters at Western.
This is the first time posters with this slogan were found on Western's campus.
The posters come as Western is making efforts to address systemic racism within its own community. Over the summer, president Alan Shepard reviewed the Anti-Racism Working Group's final report to address a legacy of racism at the university.
Campus police ask anyone with information about the signs to contact them. Western is offering support to any students affected by these signs through the Office of Student Support and Case Management.
With files from Emily Tayler, Editor-in-Chief.