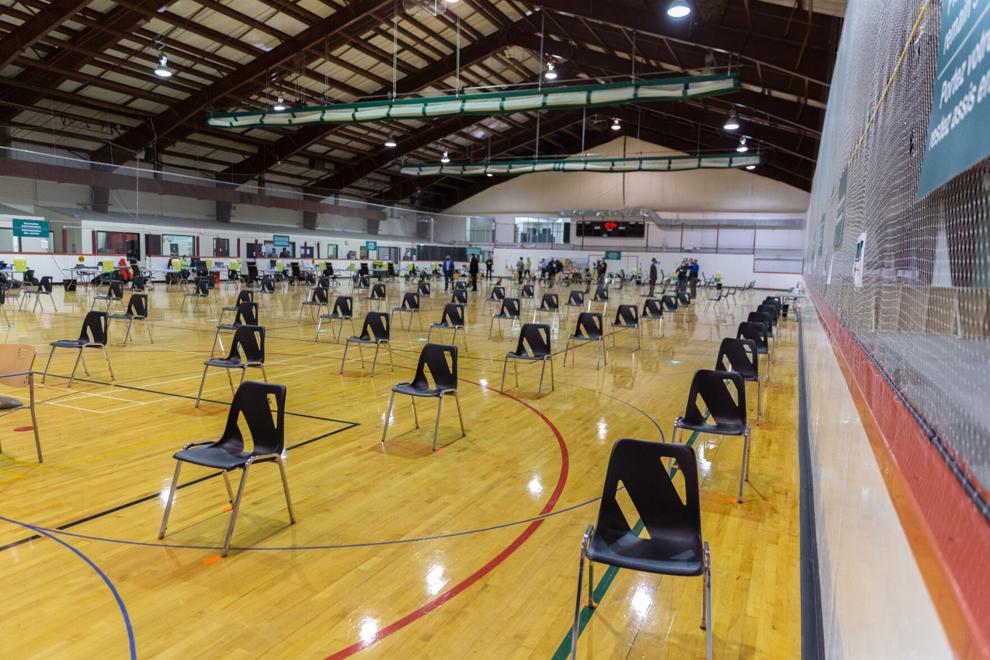 Even as experts say Ontario is now heading into a third wave of the pandemic, Western has refused to report coronavirus cases in the campus community unless they are linked to a community outbreak.
Other Ontario universities — such as Queen's University, the University of Toronto and the University of Waterloo — report all known COVID-19 cases in their campus community on centralized databases, sometimes even specifying if cases were located in a residence or just present on-campus.
The three universities also keep an online record of on-campus cases dating back to at least October 2020. The universities report all cases anonymously.
Like other Ontario universities, Western University does not have a legal obligation to report its COVID-19 cases, but unlike other universities, Western doesn't collect this information. Western does not have the tools in place to collect COVID-19 data and said, under guidance from the local health unit, they are not looking to for the sake of individuals' privacy.
All of London's COVID-19 cases are reported to the Middlesex-London Health Unit, which manages contact tracing and reports the city's official data. The health unit only informs Western of cases when there is a significant risk to the campus community, as seen during the outbreaks earlier this year.
Queen's and the U of T adopted a different approach.
"We made the decision early on to be accountable and transparent to the community about COVID-19 cases among our faculty, staff and students, while still protecting the privacy of all concerned," commented Dan Langham, director of the Department of Environmental Health and Safety at Queen's.
Queen's did not provide a further response when asked how the institution obtains their COVID-19 case data.
U of T has an internal reporting system, allowing the school to publish a rough estimate of the number of active cases in the community.
The university made it clear with the internal reporting tool that cases are "among members of our campus community that have been reported to us," potentially including cases which were not transmitted on campus. It also doesn't reflect total cases on campus, as some may fail to report their case to the university or some may report without having been on campus.
If a student contracts COVID-19, U of T requires them to email the university's occupational health nurse and complete a self-declaration form. From there, contact tracing will be conducted by U of T's occupational health nurse, unlike Western who relies on the MLHU for contact tracing.
Although U of T does contact tracing in-house, the U of T website outlines that local public health authorities may also do contact tracing, as it is their standard practice.
But, Western said they opted out of the voluntary-reporting method as "voluntary reporting tools are not able to provide an accurate picture of the number of COVID-19 cases on campus," according to Matt Mills, director of Health, Safety and Well-being at Western.
"Western has a very close working relationship with MLHU and any positive cases that pose a high risk to the campus community or the broader London community are shared with the university and we notify individuals or the community as required," he said.
Western also cited privacy reasons as rationale for not seeking this data.
Western is not legally obligated to report COVID-19 cases and has gone above and beyond with procedures in some respects, according to Jacob Shelley, assistant professor of public health law, policy and ethics.
Through providing masks and creating a COVID-19 screening tool for the community to submit before returning to campus and notifying staff, faculty and students of on-campus changes, Western has surpassed provincial and local restrictions and guidelines. Under the Occupational Health and Safety Act of Ontario, all institutions are required to provide adequate information, instruction and supervision.
But, for an institution integral to the city of London, some may perceive a moral obligation to be as fully transparent as possible, according to Shelley.
"To some extent, as a public institution embedded in a city where there is anxiety around the role of students … [there's] the perception students may be part of the problem," Shelly said, citing the multiple COVID-19 outbreaks during the fall. "The reality is the obligation is not on Western to disclose."