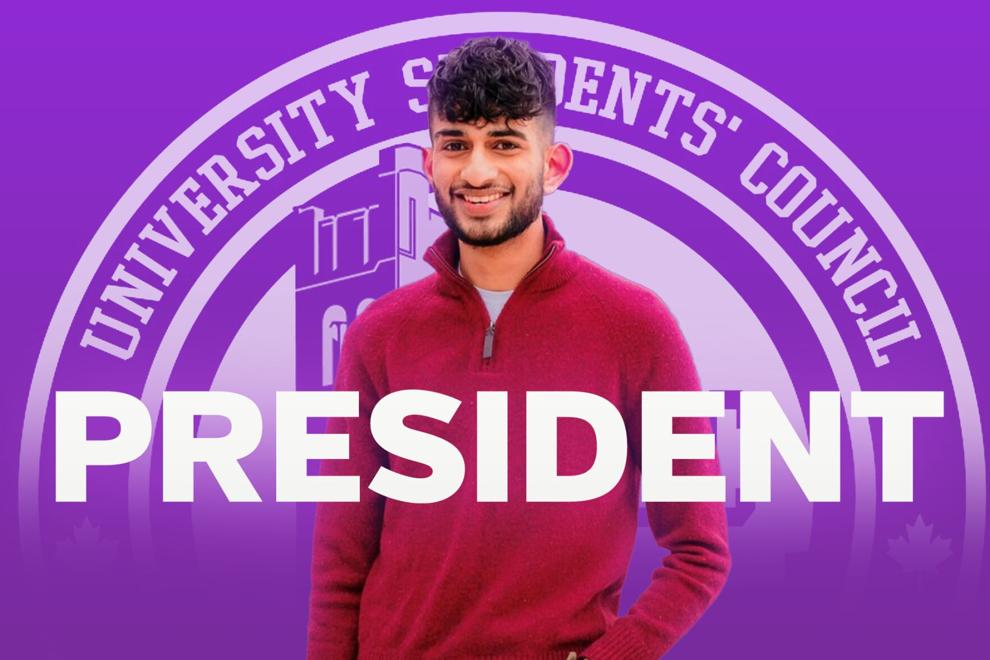 Zamir Fakirani will be the USC's next president after winning 4,758 votes in the final round of ranked ballots.
Fakirani received 3,625 votes in the first round and 1,133 additional votes in the second round, beating Parker Thomlinson for the top spot by just over 400 votes.
Fakirani ran on an advocacy-first platform, prioritizing sustainability, equity and affordability. This was the first University Students' Council  election to run completely online, as all in-person campaigning was banned due to the pandemic.
"I am doing this because Western [University] made me who I am and I want to make sure I'm giving back, so it's an honour — I'm very excited," said Fakirani.  "It's definitely been a little bit of a challenging election doing it online, but I think I'm satisfied. It's so great that we saw such an uptick in voter turnout."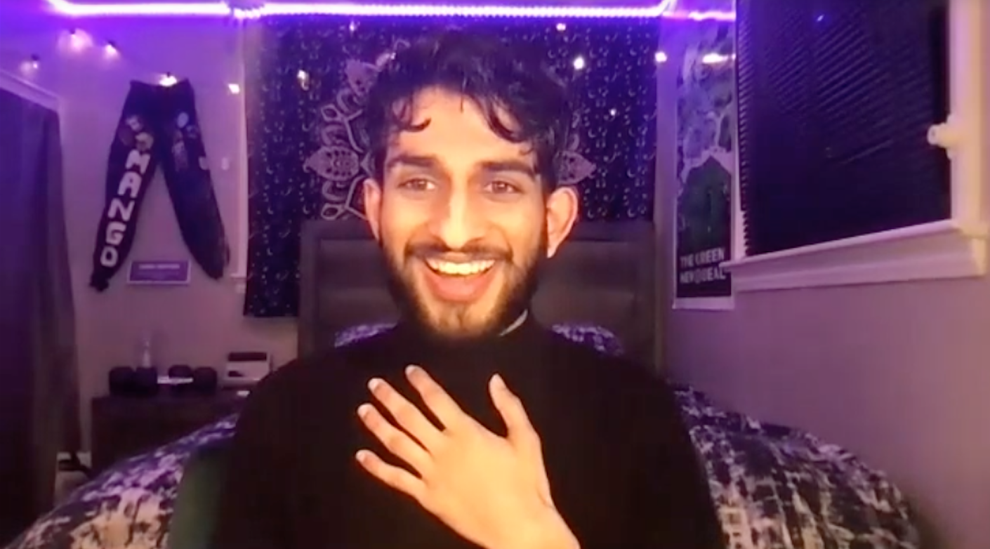 Fakirani has a long history in student advocacy. Currently serving as the Social Science Student Council president, he also volunteered as a soph for two years, collaborated with the Ontario Undergraduate Student Alliance and worked with the provincial Ministry of Training, Colleges and Universities.
"In the coming months, I'll be transitioning into office and learning the ropes and so forth, and hopefully wrap up my degree, and then come summer, I will be serving the student union very proudly."
The candidate is known for his climate activism, being both a member of the USC's Sustainability Working Group and attending protests in downtown London, as well as his work towards addressing the high rates of sexual and gender-based violence at Western.
Fakirani will be the seventh student of colour and one of the only members of the LGBTQ2+ community to serve as USC president in the council's 57-year history.
Current USC president Matt Reesor also expressed his excitement for Fakirani's win.
"I worked alongside Zamir during his time as Social Science president and I know that he has immense passion and care for our campus community," said Reesor "I am excited to work alongside him over the next several months and look forward to seeing what improvements they will make to students' experiences, next year and beyond."
Fakirani won with 53 per cent of second rounds votes, compared to Thomlinson's 47 per cent.
Two candidates fell short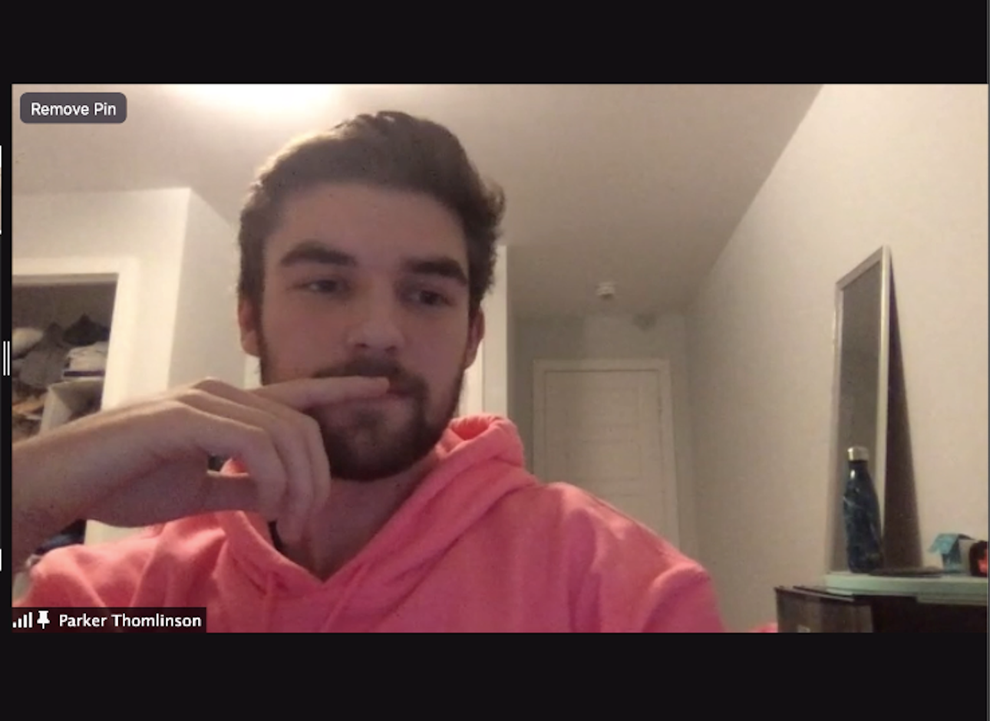 Thomlinson placed second of three candidates, ending with 4,274 votes in the second round, 484 votes behind Fakirani. The candidate ran on a platform of student engagement and academic advocacy.
He was the only candidate in recent history to choose pink as his campaign colour, touting the slogan "pink is presidential," throughout his campaign.
"All it means is that all of the candidates were incredible and that voters recognized that, and I think that's what makes it so split," Thomlinson said.
"They ran an amazing campaign and I'm incredibly proud with the voter turnout and the campaigns if [their efforts are] any testament to how well we did because of the voter turnout."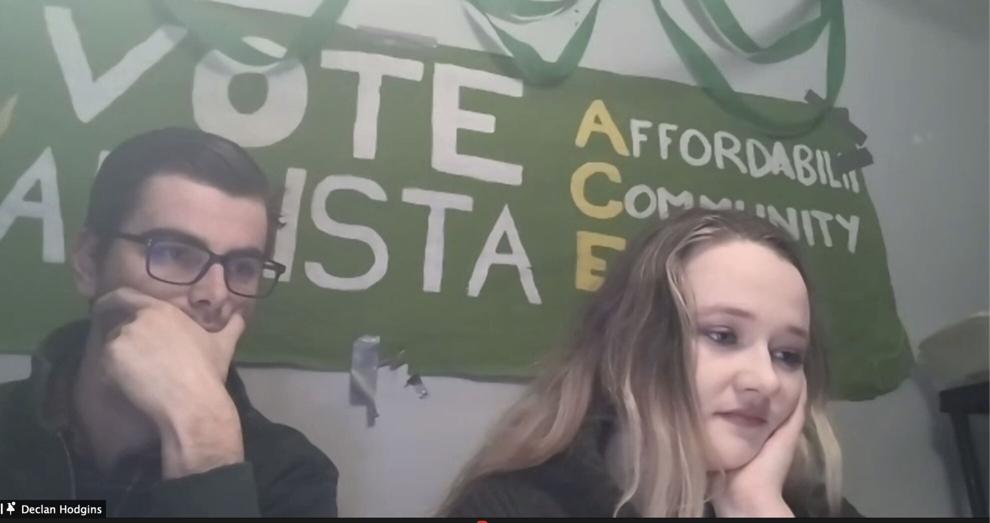 Ryan was eliminated after the first round of ranked ballots after campaigning on affordability, transparency and community involvement.
She received the fewest first-place votes, totaling 2,380.
"I'm really happy with how the campaign went, we are spearheading a completely new campaign season and a digital campaign," Ryan said. "That in and of itself was a really rewarding experience and it was so fantastic to see everyone come out."
Voter Turnout
Voter turnout jumped to 28.1 per cent this year — up almost six per cent from last year's 22 per cent. 
Of the 34,732 undergraduate students at Western University, 9,750 cast their ballot in this year's University Students' Council presidential election — the greatest number of students to participate in almost a decade. 
"I am so excited about the increase in voter turnout as it shows increased awareness and engagement with the USC," said USC President Matt Reesor in a statement to the Gazette.  "We represent every single undergraduate and professional student on our campus, and their voices are essential to shaping the organization's mission and direction. The more perspectives we have at the table, the more interests we can represent." 
The current president expressed gratitude for the students who participated in the election, through voting, sharing posts on social media and running for a leadership role under the council, encouraging students to continue making their voices heard by engaging with the USC. 
"We know that the work is not done yet and we will continue driving student engagement over the next few months," said Reesor. "We are particularly excited to work alongside the incoming President and their team to further our momentum and set future years up for success."
The USC has used a ranked ballot system  — where voters rank candidates in preferential order on their ballots — for the past several years. The candidate who gets the least first-place votes is eliminated, and their votes are redistributed in a "second round" to the voter's second choice candidates. This process is repeated until one candidate wins a clear majority.
In his statement, Reesor encouraged Fakirani to enjoy the moment with those closest to him.
"The next year of your life will be a beautiful chaos — so remind yourself to stop every once in a while to embrace it all," said Reesor.
This story is on-going and the article will be updated as more information is confirmed.