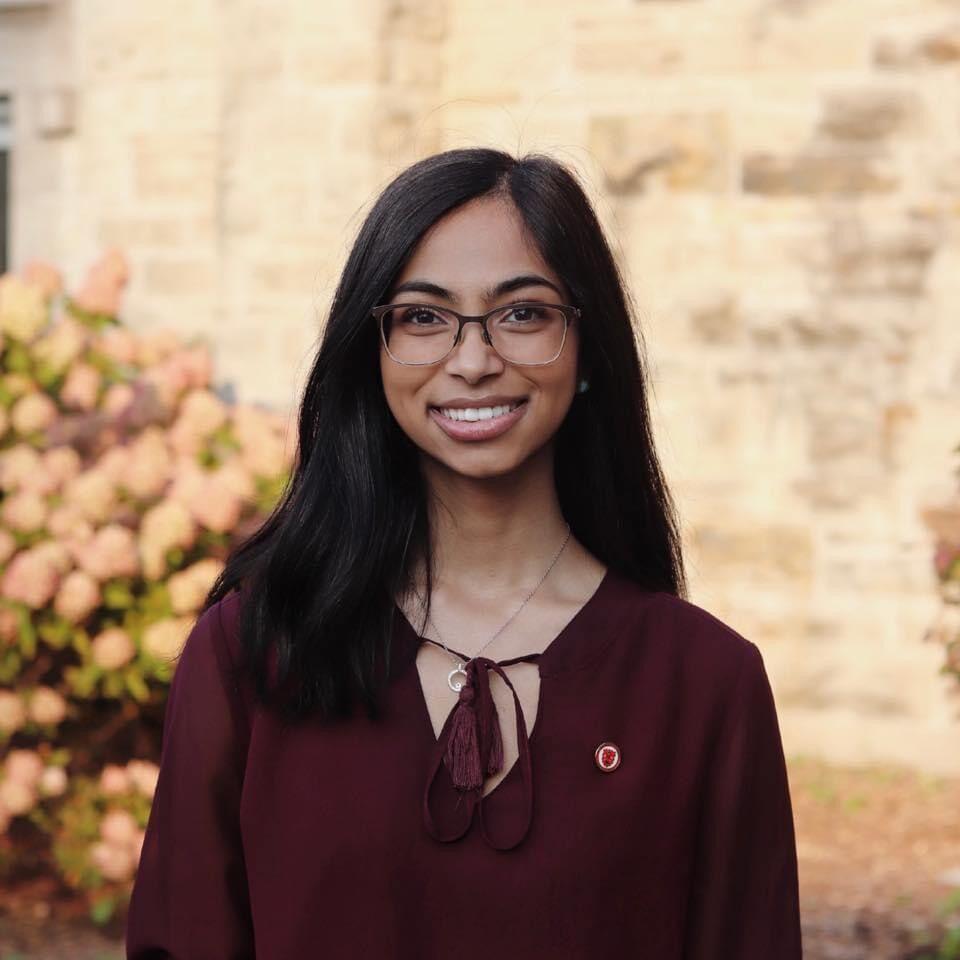 Ziyana Kotadia is no stranger to campus advocacy.
With a stacked resume and success forging tangible change on campus, she fits right into the role of vice-president university affairs of the University Students' Council. The incoming VP aims to broaden council's university-based advocacy to better include voices of traditionally underrepresented groups on campus. 
According to Kotadia, this will allow the USC to build-off the equity, diversity and inclusion advocacy they championed this year.
"Next year is a really great opportunity for the USC to further explore equity advocacy," said Kotadia. "We've had some really great discussions this year about things that students want to see and there have been some fantastic advocacy wins on that front." 
Currently in her third year at Huron University College studying global gender studies and feminist, queer and critical race theory, Kotadia will be taking a year off to fulfill her role as VP internal starting in May.
As VP internal, Kotadia will advocate to Western University's top-decision makers on issues most relevant to students, and said she will prioritize catering to the diverse needs of students.
Kotadia hopes her experience from her current role as Huron University College Students' Council president will help her advocate for the needs of an even larger student body.
"I've been elected [VP internal] to represent all of Western and the needs of Western students, including affiliate students of course, but Western more broadly," said Kotadia. "I'm really looking forward to learning about how to expand the scope of where my focus is and translate the things that I've learned as a HUCSC president into the USC." 
Kotadia has been vocal about Huron's proposed split with Western, expressing the need for Huron to consult students throughout their negotiations with the university. 
"Right now, the priority is making sure students have enough time to learn about what this might mean for them and making sure that their voices are being taken into account as decisions are being made," said Kotadia.
As the main point of advocacy for Western and its affiliates, Kotadia will make supporting marginalized groups, including women, Black, Indigenous and other students of colour across each campus a priority. 
One of the first steps to developing sound policy for marginalized groups is to collect demographic data on the presence of these groups on campus, according to Kotadia.
"It's great to be having conversations about things that we want to see but it's tough to know where the gaps are if we can't see what the makeup of our community is," said Kotadia. "It's important to have this data so student government organizations can establish firmer priorities for the university." 
Kotadia also plans to advocate for free menstrual products in every campus building. While she succeeded in doing this on Huron's campus, previous USC executives failed to bring this initiative to fruition. 
She acknowledged the uncertainty of the year ahead, but said she is looking forward to working with the rest of the USC executive team to accomplish goals she set out in her platform.
"I'm really excited about the diverse talents that everyone on this team can bring to the USC," said Kotadia. "I think everyone has a very different set of skills and strengths, and I've been so excited and impressed to see what other members of the executive team have done over the course of their time at Western."