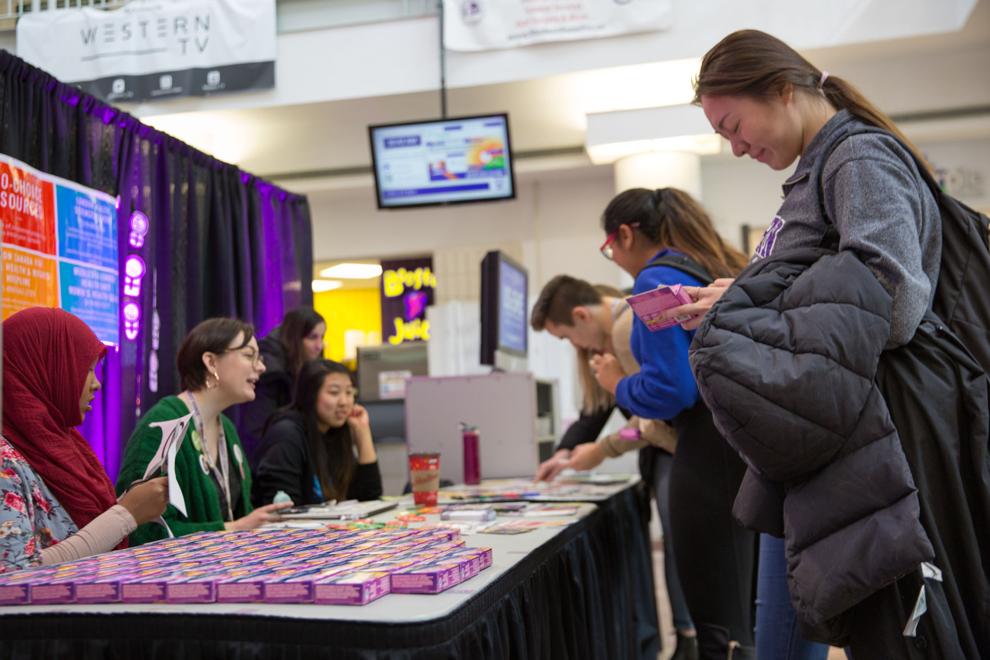 The use of x denotes gender fluidity and inclusivity. We use womxn as it allows space for individuals who identify as genderfluid, genderqueer, gender non-conforming or non-binary and is inclusive of trans women.
March 8 is a special day for us. As three of the five executives of the University Students' Council, we are the first female dominated executive in over 10 years. International Womxn's Day provides us with an opportunity to appreciate incredible womxn everywhere and to proudly celebrate the amazing leadership from womxn we've seen all year across campus.
"Our democracy benefits from a greater diversity of voices in decision-making positions," writes Kristyn Wong-Tam for Now. "If women and people of colour don't run for political office, they don't get elected. If they don't get elected, progress will not be made and democracy suffers."
We know that womxn in leadership positions make a positive difference. But research also shows that despite the fact that many Canadians recognize that there aren't enough womxn in politics, few would recommend a woman they know well to run for public office.
There is no consensus as to why womxn are not being widely elected to public office in Canada. Evidence indicates, however, that the point of discrimination tends to occur at the nomination phase. Once womxn are nominated, there is little evidence to indicate that voters discriminate at the polls. The Canadian advocacy organization Equal Voice estimates that if current trends hold, it will take about 90 years before gender parity is reached in the House of Commons.
Our campus, much like other university campuses across the country, have conversations about the disparities of student election candidates in relation to marginalized identities during and directly after the nomination period. This means these conversations happen too late. Let's continue the conversations that start today year-round and let's have them often.
To make meaningful change, make politics more accessible and see our student governments truly reflect our campus populations, we need to address systemic barriers that limit or inhibit student involvement. When our student leadership reflects the diversity of our campus, only then are we able to improve campus life for everyone through the lived experiences each student leader brings.
From projects like the Orientation Week consent buttons, the Women Who Lead: Our Stories video series and the #AskHer campaign, to the free menstrual product pilot project and the first ever USC Women in House, we spent our time at the USC listening to womxn's experiences across campus and attempting to address issues like persistent gender gaps.
A necessary precondition to gender parity at any top level of leadership is gender parity at the everyday levels of student leadership. We know that there's plenty of amazing work being done by womxn leaders in our campus community. From frequent community fundraisers through our clubs to the integration and elevation of womxn in STEM fields from womxn in our faculties, female senators demanding improved safety on campus, our Indigenous community raising awareness about vital social issues, womxn elevating other womxn by providing professional development, affiliate councils spearheading important initiatives that reduce gendered barriers and incredible womxn being recognized for their outstanding work — Western's womxn are leading the way.
When womxn's voices are represented at every level, we accelerate and create real change. As the Maclean's editorial board writes, "Simply bringing gender issues into the full light of day can deliver tangible results, provided society is ready to change." So, today, let's celebrate the womxn in our lives, and tomorrow, let's commit to supporting womxn's leadership in our communities.
— Andreea Bejan, USC secretary-treasurer; Carina Gabriele, USC student programs officer; Mikaela Harrison, USC communications officer