USC election videos have become a staple of any campaign, featured alongside the platform, social media links and endorsements. The Gazette taking a walk down memory lane and examine some of the best, most creative and cringe-worthy videos.
2009 Campaign — Emily Rowe
This video is arguably the beginning of the modern USC campaign video, and a parody of the Discovery Channel "Boom De Yada" commercial. It's a great video that makes you realize all the wonderful things that Western has to offer. Maclean's described the video as "a stroke of genius." Voters seemed to agree — she received 42 per cent of the vote in a crowded seven candidate field. 
2011 Campaign — Andrew Forgione 
"Western is the place of opportunity, if there's anywhere in the world you want to come, follow your dreams and try to make it big, it's Western." Combining that school pride and pop-culture-loving spirit by spoofing Duck Sauce's song "Barbara Streisand," Forgione probably hoped to capture some of Rowe's magic. While he wasn't featured in Maclean's, he still won the election easily.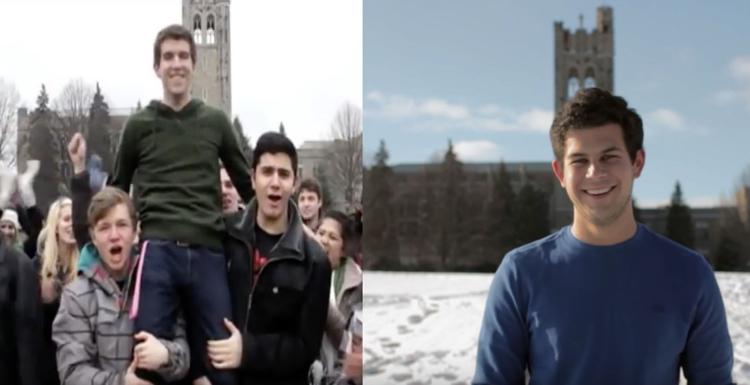 2012 Campaign — Adam Fearnall and Jon Silver
Walking through campus was the major theme of the 2012 campaign as two candidates released two eerily similar videos. Silver and Fearnall (whose original video appears to be off YouTube, but enjoy this critique) had minor differences but when you have the same overarching theme, people apparently don't notice. It worked out for both candidates — Fearnall won the election, with Silver in second.
2012 Campaign — Claire McArthur 
Set to the iconic "Call Me Maybe" by national treasure Carly Rae Jepsen, I'm still not sure whether McArthur's video is horrifying, hilarious, iconic or all three in equal measure. It features her with pitchers of beer, eating full heads of lettuce and hanging with her "friends." But she laughs at almost any situation she's filmed in, and as a result, McArthur's personality shines through.
This YouTube comment may sum up the viewing experience:
"I'm studying for midterms and make myself watch this video every time I get a practice question wrong."