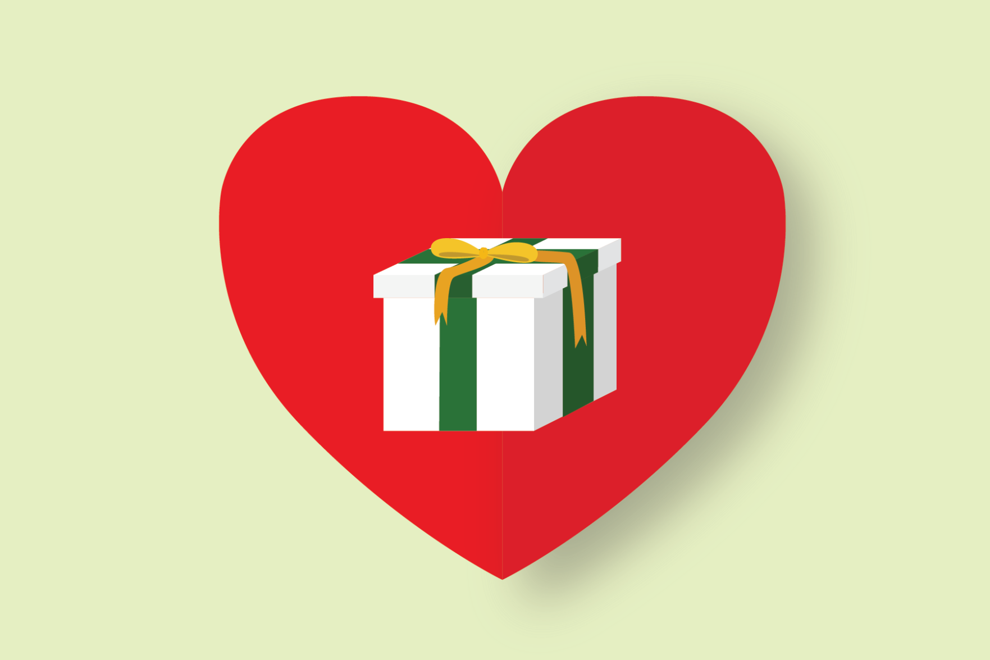 This time of the year can be awfully stressful for new relationships. For some, gift giving is quite crucial in that it sets the tone for the holidays to follow — it's like an art. The goal is to let your significant other know they are special and not to have them run away from you, back to Tinder, with a fear of commitment. Gift giving at particular stages of the relationship varies — but don't fret, we broke it down for you in this gift-giving-101 guide.
One month
Chances are you don't even know their shoe size at this stage, so you don't want to scare them off with the pressures of gift giving. Your best bet is to stick with a card and maybe a food treat — candy canes or home-baked cookies. Write a little blurb on the card, and you're sure to make it to two months.
Four months
This stage of your relationship is more serious than you think. You are either making it or calling it quits at this point — your free trial is nearing its end date. Don't screw it up; play it safe with a fun gift. This tells your partner that, again, there is no pressure in gift giving, but they mean more to you than a Spoke bagel. Opt for something you may have an inside joke about or something that may be their favourite: a Starbucks personalized mug with their favourite tea or coffee, a gift card to their favourite store, a gift basket comprised of their favourite alcohol beverages or play it safe with a cozy sweater. Spend under $50 and, when in doubt, plan a nice outing, like a dinner or a night out on the ice rink.
Six months
Congratulations, you have made it to half a year. Odds are you are at the peak of the honeymoon stage. This includes being extremely comfortable with one another. Nicknames like Boo Bear have a place in your relationship now, and you can't keep your filthy animal-hands off each other. This is the time you hit them with that sappy, heartstring-pulling gift. Depending on your budget, try not to exceed the $100 mark. Chances are you are familiar with their clothing sizes at this point, so clothes, jewelry and outerwear attire are great ideas. 
More than one year
You shouldn't need our help at this point, but in case you do, this is the time for an object that symbolizes commitment or for a potential weekend getaway. One year is a milestone. Why not commemorate it with a watch or a necklace? If this is too commitment heavy for you, plan a nice weekend, as your budget allows, and enjoy the Christmas market or head to Blue Mountain for a day on the slopes. No material object can compete with quality time. 
Keep in mind this is just a guide. Every relationship is different and proceeds at its own pace; you'll know better than us what your loved one would prefer. Happy holidays!