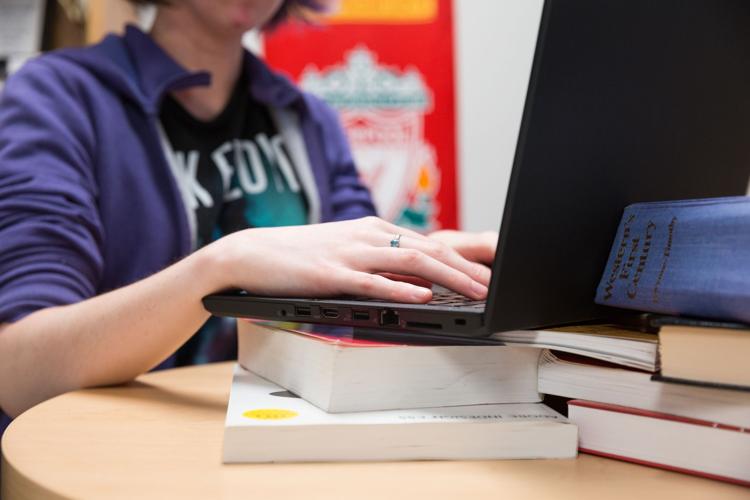 Some of the best acting is often done through improvisation. Take, for example, the improv in the legendary Pulp Fiction dance sequence or Robert De Niro's iconic "You talkin' to me?" bit in Taxi Driver; these unplanned episodes have cemented themselves as being among the most influential scenes in history.
This year, my most important epiphany has been that effectively "following your dreams" doesn't have to mean unconditionally sticking to the script you've written for yourself.
My ultimate academic goal was always to attend law school in Toronto, be it at the University of Toronto Faculty of Law or Osgoode Hall Law School. My stubborn attitude was basically "Toronto or bust," and I planned on re-applying if I didn't get into either school this year. I had a chip on my shoulder since I was accepted to the Northrop Frye Stream at Victoria College for my undergraduate degree, but I ended up having to stay in my hometown and attend Western University for various reasons. Regardless of how grudgingly I became a Western student, these past four years have been better than I ever imagined because I made a conscious decision to take advantage of a diverse range of opportunities during my time here.
The end of the semester is always a trying time for university seniors. For the past year, we've been fielding questions about what we're doing after we graduate, and some of us may still be unsure. In my case, I recently accepted my offer of admission from Western Law after much deliberation and a brutal application process that included writing the Law School Admissions Test multiple times. I'd been rejected from UofT due to my non-competitive LSAT score, and I'd yet to hear back from Osgoode, but in late March, I decided to just set my plans in stone.
As much as I joke about having two brain cells, I generally consider myself to be a smart person. So when my November LSAT results were much lower than I anticipated based on my high practice test scores, I was devastated and completely disappointed with myself. Since the LSAT is generally viewed as a litmus test of dedication and intelligence, I berated myself heavily for my perceived failure. I knew this test is a standardized system that is not truly indicative of intelligence and potential work efficacy, and I knew my anxiety had a lot to do with my underperformance — yet, I couldn't shake the feeling that I hadn't worked hard enough, that I wasn't smart enough for law school and that I'd never succeed in a high-pressure environment. I finally achieved a decent score after writing the test once again in January, which was my last shot at admission for fall 2019, and now I'm just psyched to burn (well, sell) my LSAT study books.
My fixation on achieving a high LSAT score and the prestige of being offered admission by a Toronto school totally detracted from the joy and pride of getting into any law school. When I got my acceptance email during a Wednesday evening lecture, I texted my parents a dry "I got accepted to Western Law..." and felt quite numb about it all. I overlooked how hard it is to get into Western Law (last year, roughly eight per cent of applicants were admitted) and instead focused on what I hadn't achieved. As I clicked through to confirm my acceptance, I broke down crying when the screen told me I'd be removing myself from consideration for Osgoode. This messy experience ended up being the pivotal moment wherein I realized it was a mistake to be so short-sighted about where I was going pursue my graduate degree, when no matter where I go, I'll end up working as a lawyer.
One of my main gripes about attending Western Law was staying in London for another three years, but even that concern isn't as relevant as I thought it would be. I plan on working in Toronto over the next few summers and perhaps going on exchange. Also, as I've grown up here, I've learned that to make the most out of it you need to find your own people. As shitty as Richmond Row bars are, and as toxic as Western white bro culture is, you'll still be able to find people who get you. During undergrad, I met a lot of wonderful folks through the Fashion & Lifestyle Society, my current position as the University Students' Council social media intern and Iconoclast, an arts and culture collective that I co-founded. London is never going to be as cool as we want it to be, so it's important to appreciate it for what it is.
Whether you attend Western Law or UofT, you're getting a Juris Doctor degree — period. If you're going to find success, no matter how you measure it, you'll achieve it regardless of the school you attend. You can do marathons at the library and be top of your class, and get involved in every capacity to make yourself stand out. There aren't too many law schools in Canada, so they're all generally of high calibre, and Western Law has a lot of great things going for it both academically and socially.
What matters more than your credentials is working toward your goals. In a professional field like law, school helps you build connections and the resulting degree gets your foot in the door. The rest is largely dependent on your ambitions and creative thinking. Besides, my access to post-secondary education is a privilege in itself: I'm more than just my status as a student, but I ought to be thankful for my enrolment in an elite institution and use it to help uplift people who come from more disadvantaged backgrounds.
These reflections can be applied to any career path. It's crucial to make your own way, focus on yourself and be proud of everything you're working toward. Sometimes you've got to scrap a whole script you've written or make some painful edits, but the final performance will be Oscar-worthy in the end.
— Diyana Noory, fourth-year student, English language and literature and School for the Advanced Studies in Arts and Humanities