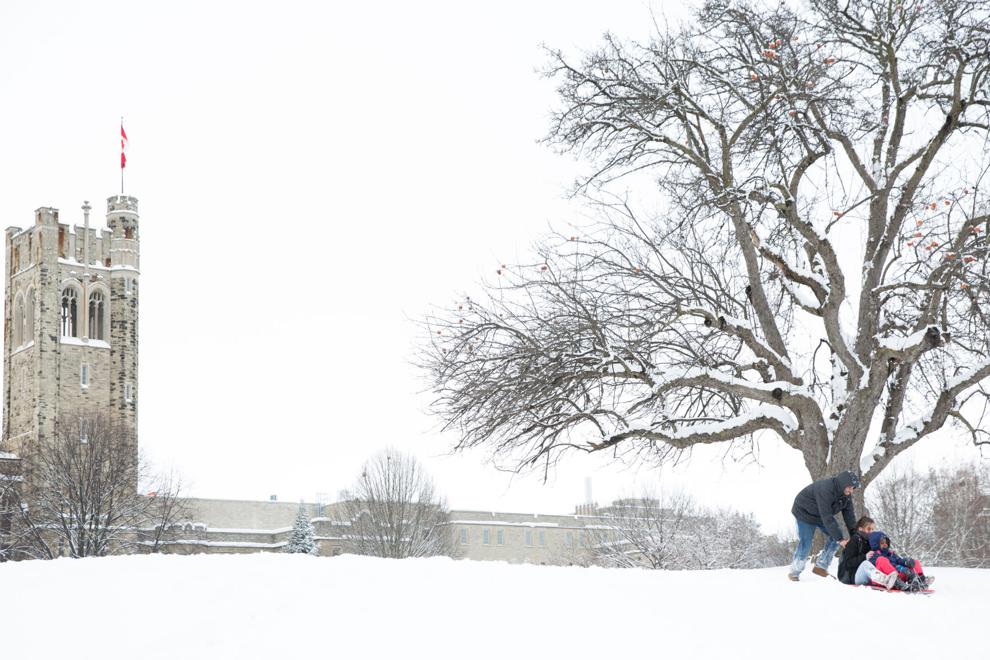 Students have faced a number of challenges this semester, from moving back to in-person learning to violence on campus. Extending the winter break by one week would not only put Western on par with other institutions but could also improve student mental health. 
As it currently stands, winter break will last less than two weeks, from Dec. 22 to Jan. 3. In a survey from University Students' Council and Western University Student Senators, 97 per cent of respondents voted in favour of extending winter break. 
A 10-day break isn't long enough for students who live far from London to spend a reasonable amount of time with their families. Even for students who don't go home during the exam period, the extra week would offer a much better chance to rest and recuperate after the first semester. 
Unlike Reading Week, the winter break gives students a chance between semesters to relax without having to worry about courses. That extra week could make a world of difference for students' mental health. 
Other schools, like Queen's University, the former Ryerson University, and even Western's own Ivey Business School don't return to class until Jan. 10. There's no reason Western can't do the same thing. 
In order to have a longer winter break, university president Alan Shepard has said the final exam period would need to be condensed. It's a fair trade-off, the extra time has to come from somewhere, and extending the school year isn't an option. 
This longer winter break and shortened exam period isn't unprecedented. Last year, Western's administration extended the winter break and condensed the exam period by a week each — a move students welcomed. 
Some students even preferred the shortened exam period. It meant they'd have two weeks of stress rather than three, and it encouraged the university to explore alternative methods of evaluation from traditional exams. There's no reason that the same thing couldn't happen again this year. 
The biggest concern left by the shortened exam period is how exam conflicts will be dealt with. While students in the arts are more likely to have essays over exams, science and professional schools may be faced with three exams in 24 hours rather than the 23 required by academic advising to provide alternative dates. 
It could also be difficult for first and second-year students who haven't had in-person exams before, however, with exams in December lasting only two weeks anyways, they'll still have to adjust. 
Ultimately, students would be better off with an extended winter break, even if it means shortening the April exam period to get it.