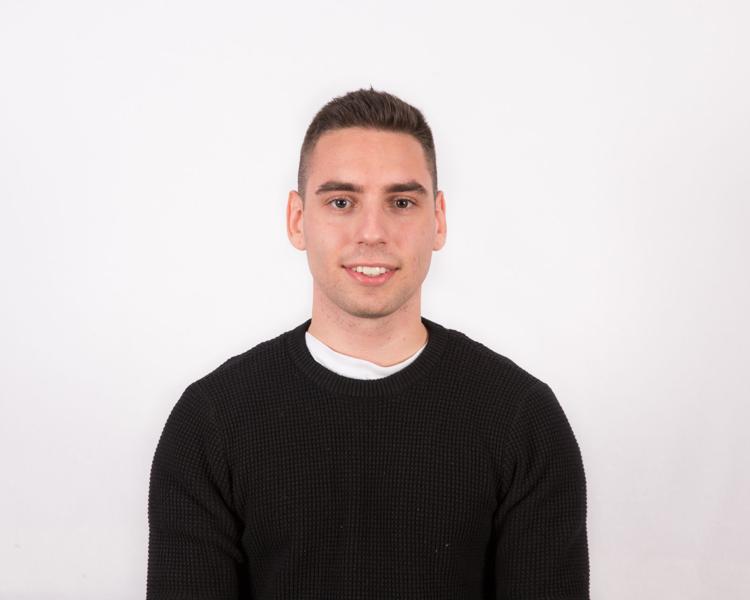 Having a number of single friends who go out to clubs and bars for the sole purpose of finding short-term romance in the form of one-night stands, I have a piercing insight into the lives of hopeless romantics.
The ones who dream up a hypothetical relationship with a partner they have yet to meet: "the one" who will change their lives forever. The typical fairytale story starts with a friend locking eyes with their soon-to-be partner-in-crime, either at the nightclub or online through Tinder. Next thing you know, they're dreaming up the rest of their lives together.
Sure, they may be successful in solidifying one or two dates at a coffee shop or the mall. But beyond that, the relationship usually fizzles away like a deflated balloon.
These impassioned friends aren't simply looking for a string of promiscuous sexual opportunities, but to meet the person they've dreamed about.
Yet most times these late-night hookups and one-off dates will end with someone breaking it off over a trivial argument or, even worse, being ghosted, left in the dark to decipher how things fell apart.
If you ask me, you're setting yourself up for failure if you think this fantastical romance is something that's tangible. The reality is that it's not something (or someone) you can hold in your hand, especially if you're pursuing such attraction on a dance floor or through dating apps.
Love, an intense feeling of deep affection, is incredibly different from romance. Sure, romance is a major part of love, but love can thrive without romance. In contrast, romance doesn't last long without love. While a healthy relationship may consist of both love and romance, the latter pales in comparison to the former.
Idealized romance can be dramatically destructive. It's the impulse to ditch your friends for someone you spent less than 20 minutes with at Frog. It's the urge to use the rest of your overdraft money to dish out on a romantic night at an Italian restaurant. In short, it's a foolish path, unless you truly find happiness in short-term hookups or the walk of shame. But the romantic daydream of the unmet lover is simply a refuge from the true feeling of love. 
The desire for romance — the feeling of excitement and mystery associated with love — is only a small part of a long-term relationship. If you're really looking for an abiding relationship, lock yourself in for a roller coaster of emotions from boredom to sexual allure and anger to cheerfulness. 
Psychologists maintain that the dizzying endurance of intense romance can only last between 18 months to a maximum of four years. While the rush of romance may be euphoric, this dream is inevitably always broken — for better or for worse. 
We live in a world of increasing sexual and social isolation. Online porn has been around for as long as millennials can remember, there are dating apps for just about every demographic, and Toronto even has its very own sex-doll brothel. Innovations in technology make the possibilities of romance seem endless, but these are just a facade. They are alienating us from our real desires and manipulating us into a benign romantic illusion that inevitably leads to disappointment.  
But romance endures. People think that they can find the love of their life by swiping left and right for hours, sifting through hopeful smiles from attractive potential partners. But, as noted by Tomas Chamorro-Premuzic, professor of business psychology at University College London in England, digital eligibility exceeds physical eligibility. Put simply, the "rocket" you found on Tinder will inevitably fall short of your expectations. Your parents probably told you to believe half of what you see and none of what you hear. Well, if you're using a dating app, just call bullshit on everything.
It may seem like you're spoiled with choices, but you're still single, right?
Well, my suggestion? Just chill. Eventually you'll meet someone. I'm not discouraging you from seeking out those romantic flings, but don't expect to find your soulmate online or at The Ceeps. 
From my experience, a great relationship is about honest communication, patience, loyalty and amusement. For my girlfriend of two-and-a-half years and I the romance continues to persist in waves, entangled with a number of other emotional feelings and activities, like chatting endlessly about nerdy movies or long-term goals, joking around about stupid shit and always trying to understand each others' perspectives.
Just keep your head up, and try not to think about your singleness as a void you have to fill with a desperate romance. Just chill out, and the love of your life will come your way. You won't see it coming, but once you realize that you have something special with them, you won't want to turn back.