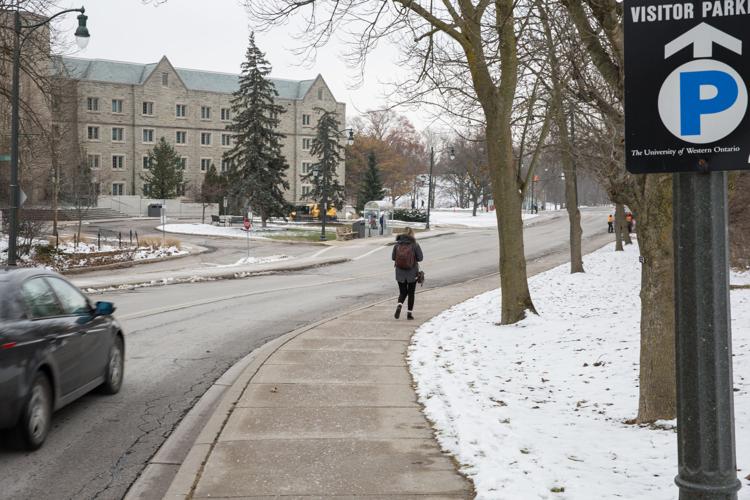 On Nov. 7, the London Police Services Board put forward a letter to Western University calling for better management and stricter consequences for students who partake in unsanctioned street parties on FOCO. They cite the event as dangerous, a burden to taxpayers and a strain on the city's resources.
There is no doubt that FOCO partying gets out of hand. Students get hurt and binge drink, creating an environment where the safety of students is compromised. Lina and I agree, Western needs to be more proactive in ensuring the safety of the community. However, the obsession with curbing partying makes it feel as if the administration, campus stakeholders and London police are less concerned with student safety the other 364 days of the year. Essentially, when Western is not at the centre of national media attention.
As a student on this campus, it is not uncommon to hear stories of harassment and situations in which students feel generally unsafe. What's even more concerning than these stories are the reportedly lacking responses from London police, Campus Police Service and our administration.
This should, unfortunately, come as no surprise. In 2017, the Globe and Mail, following a 20-month investigation, revealed that 19.39 per cent of all sexual assaults reported nationally were dismissed as "unfounded," a number significantly higher than for any other crime. In London, the problem is even greater; 30 per cent of all reported sexual assaults are dismissed as being baseless — a whole 10 per cent higher than the national average, and the highest rate in the country.
It must be acknowledged that there are safety measures around campus such as Foot Patrol and Code Blue Emergency Phones. But the administration and Campus Police must continue to work on increasing contact with students regarding incidents occurring on campus, as well as finding new ways to prevent such incidents. The Alert WesternU app is a step in the right direction; however, its focus on campus-wide emergencies is large, and it does not allow for student reports of harassment or assault. Currently, the increasing number of such incidents on and around campus has only been made known to the student population through word of mouth and student-run Facebook groups like "Must Knows" for courses at UWO and social groups for students' respective years.
One such incident is described by a fourth-year student when she was walking home from the John Labatt Visual Arts Centre on Nov. 11 at 9:00 p.m. She says that three men followed her around the building and waited for her outside her office. She left the building to walk home, reportedly feeling uneasy. One of the men from inside the building pulled up beside her on the road in his car repeatedly requesting that she get in. After the man finally left her alone and drove off, the student called Campus police informing them of the situation. She states they asked all the usual questions regarding the location of the incident and the appearance of the men. However, the student felt patronized when the officer asked her if she was confident they weren't just offering her a ride home.
Stories like this are not unique: fourth-year global development student Jas Grewal describes seeing a man lurking at the edge of her street and hiding in the bushes around her neighbourhood on Western Road on multiple occasions. Grewal reports calling the police on five separate occasions after these incidents occurred. Grewal says each time police arrived and took a quick look around before talking to Grewal and her roommates. They were then told to call back next time something happened and instructed not to go outside.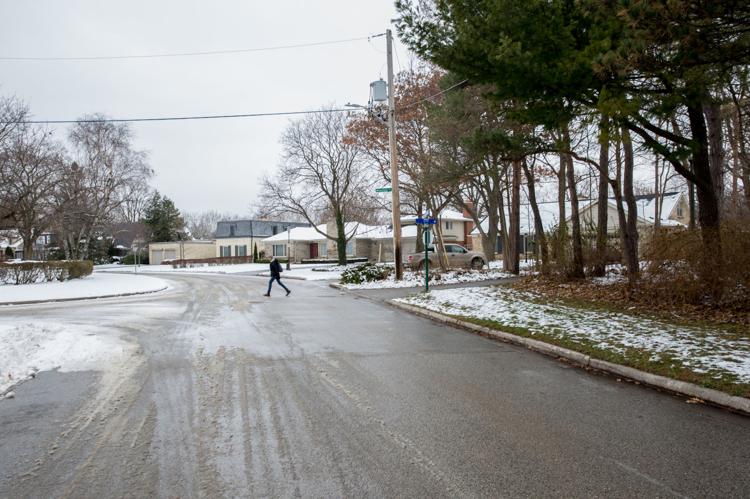 "So, no solution really. Just wait until it happens and call them yet again," Grewal stated. She also continued to explain that after posting about her experience in the student run Facebook group, "Must Knows" for courses at UWO, she got an overwhelming number of messages from people in her area describing similar issues of harassment. However, when she called London police asking if they could increase patrol in the area in response to the increasing number of incidents, she was told to contact Campus police.
We have heard the countless personal anecdotes of students on campus which denote that students feel unsafe. And to us, this on its own warrants the need for more proactive measures to ensure students are made to feel safe and protected.
This is not meant to scare students or deter them from exercising their independence. It is a very real call for Western's administration, Campus police and the London police to do more, as the safety of our community is at risk 365 days a year — not just on FOCO.
Students can contribute to a safer community environment by providing London police with feedback regarding the draft of their new sexual assault policy.
-Lina Ghattas, second-year science student and senator-at-large & Jillian Malcolm, fourth-year political science student and social science senator