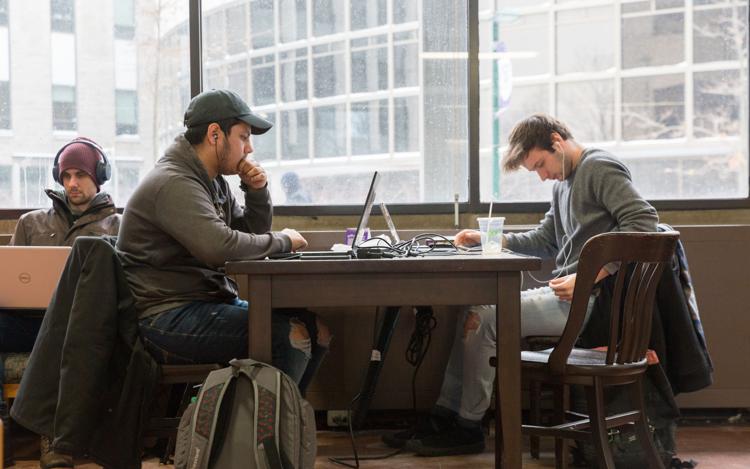 Dr. Rhonda Gilby is a clinical psychologist with a long association with Western University as a student, a psychology professor and a counsellor for Brescia University College students.
I know that being a university student is not always easy. Rates of mental health problems are highest for those of university age, requests for personal counselling on university campuses have skyrocketed and large numbers of students feel anxious and overwhelmed.  
We live in a relatively prosperous society. There has been incredible progress in so many areas, including healthcare, communication and gender equity. We have easy access to all kinds of information. You might expect that life should be less stressful and more satisfying. But for many, it doesn't feel that way. It seems that life has become more challenging. We have what has been called "the paradox of progress" — life looks better, but people feel worse.
Why might that be? There are many possible reasons. Modern technology and social media have actually made life very complicated. With all of their advantages, these modern developments have also resulted in some very negative effects (e.g., stealing our time, impacting our self-esteem, disrupting our sleep).
We don't always know where to turn to for help. Students are more often away from their traditional sources of security, such as family or long-time friends, and may not have the strong social ties that they need when times get tough. Unfortunately, there is still some shame associated with not being able to cope on your own, so many people don't seek out help.
We often feel like we don't have enough time. Although we have more time-saving devices, we seem to have less time. Any time saved is quickly filled. There is a pressure to accomplish more and more — stay on top of your academics, work out, hang out with friends, visit family, have a job, shop, clean your place, volunteer in order to build your resume, etc., etc.
There has been a huge increase in the amount of choice we have in our lives, and although this may sound like a good thing, research shows that too many choices can lead to "choice overload" — difficulty making decisions, regret about decisions made and self-blame for decisions that don't work out. For students, this might apply to making a choice about essay topics, courses, programs or even careers.
Life is very complex. It may be harder than in the past to figure out what our goals are, and how or whether we will be able to accomplish those goals. We struggle to define our values, and to determine how we can go about finding meaning, direction and purpose in life.
Life presents difficult challenges and many students are feeling that they do not have the tools to figure out how to cope, how to meet those challenges, or how to decrease their stress levels.
If we think of stress as the perception that the demands being put on us exceed the skills and resources that we have to deal with them, there are three areas where we can focus our attention.
We can work to change our perceptions by changing the way we view life's difficulties, by challenging our negative thinking or by recognizing what we have to be grateful for; we can figure out how to decrease some of the demands on us, by taking some of the pressure off of ourselves (not being perfectionists) or by decreasing some of our numerous commitments; and we can increase our skills, in areas such as relaxation or cultivating humour or better regulating our emotions.
Dr. Gilby is writing a blog where she shares tips that she has gathered from her work as a clinical psychologist and her years of teaching psychology courses, that provides information and strategies to help students work on all three of these aspects of coping. You can check out the blog at drgilby.bresciablog.com.