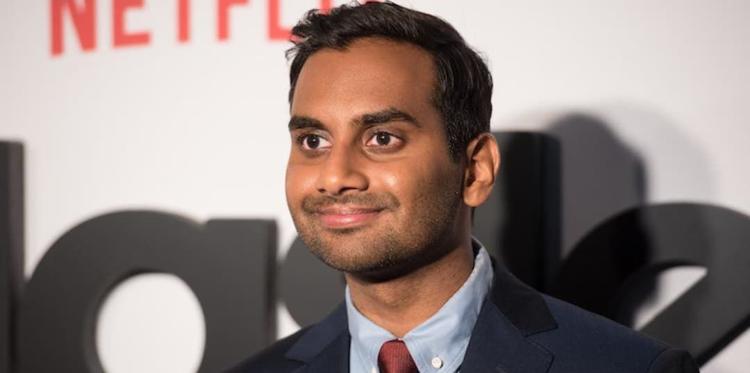 Hasn't it been enough time? Hasn't he been punished enough? Has the #MeToo movement gone too far?
These are all questions I've seen floating around these past few months. They're inspired by the recent return of prominent men in Hollywood accused of sexual misconduct, like Louis C.K. and Aziz Ansari, the latter of whom is performing in London tonight.
C.K. and Ansari have had two very different and unique #MeToo reckonings, and I want to make room for that nuance. Although these men have been scorned on different levels of public outcry and severity, they are undertaking similar comebacks in the mainstream. Although many believe that the damage to their bank accounts and public images during their time away is enough, I'm of the belief that more needs to be done to gain forgiveness.
In November 2017, five women came forward with stories of sexual misconduct and harassment perpetrated by C.K. The comedian then released a statement.
This past January, a woman came out with a deeply uncomfortable sexual encounter with Ansari which she referred to as "by far the worst experience with a man I've ever had." While they exchanged a private text conversation involving an apology from Ansari shortly after the encounter, Ansari publicly released a statement denying sexual misconduct and expressing support for the #MeToo movement in January.
Both of these men have stayed out of the limelight for several months, and many argue that the damages done to their careers are sufficient punishment for their violence. In August, C.K. made a surprise appearance (a surprise to both the audience and other performers) at the Comedy Cellar, just nine months after he admitted to the allegations. Similarly, Ansari also made his first comeback at the Comedy Cellar in May, four months after the allegations against him were released. He is now undergoing an extensive tour, making a stop at London's Centennial Hall this evening.
It's easy to feel sympathy for someone's ruined career, especially someone whose work you are a fan of. I also believe in restorative justice rather than punitive. However, restorative justice requires responsibility for one's actions, an effort to repair the harm and the prioritization of the victims.
Both Louis C.K. and Aziz Ansari have admitted that there was some degree of wrongdoing on their part. Both have taken a break from the mainstream, and for good reason, but during that break, have they done anything to reconcile with their victims? These are two men who, even with their scorned reputations, still hold a lot of power. Have they used that power to publicly repair their victims' careers or fund resources for sexual violence? The only careers or lives ruined by C.K. and Ansari were those of their victims. C.K. non-consensually masturbated in front of five women pursuing careers in comedy, but how many of them can you name?
Four months, nine months or even two years out of the limelight is not enough to heal one's wrongdoings. Forgiveness requires more than just patience. Jane Fonda summed this up nicely at an event in New York, saying, "If you can't learn, you don't belong in the boardroom. And there are plenty of women who do belong in the boardroom."
The #MeToo movement has room for forgiveness, but not without action.
-Madeline Vrolyk, 
fourth-year women's studies and criminology student