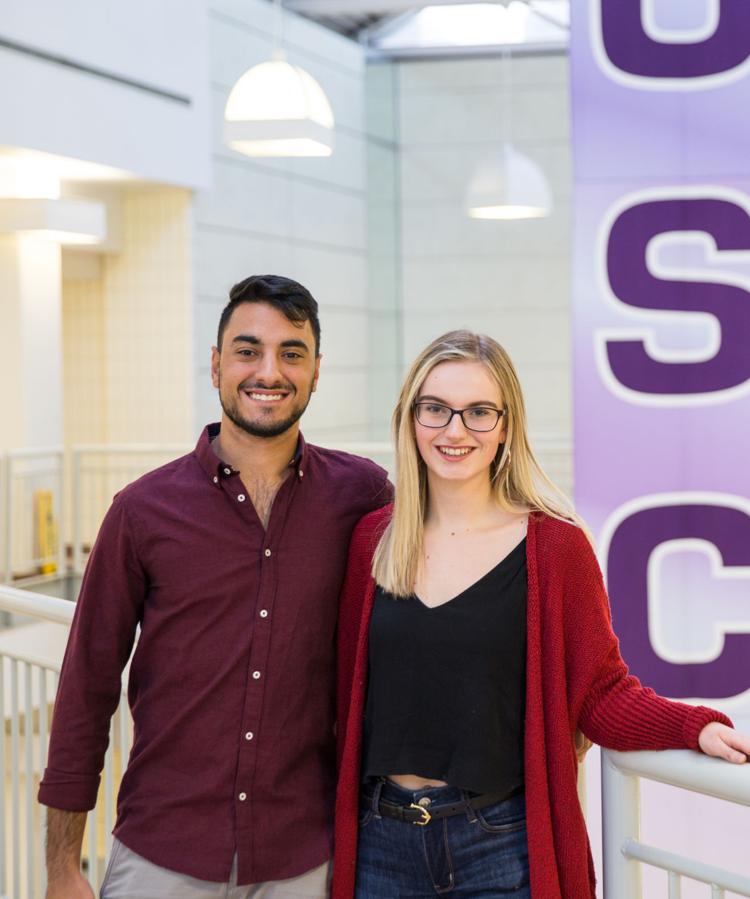 This year's University Students' Council elections arrived during widespread uncertainty surrounding Ontario university education.
On Jan. 17, Ontario's Provincial Conservative government brought sweeping changes to the Ontario Student Assistance Program, implemented a Student Choice Initiative that allows students to opt-out of some formerly mandatory fees and cut post-secondary tuition by 10 per cent.
To Team ForYe's credit, their platform was designed with these changes in mind. The first pillar of their platform explained the changes and offered a detailed response to how they would approach running the USC if "non-essential" services lost funding.
But their proposed voluntary student unionism model doesn't appear sustainable. A variety of campus resources, including The Spoke and the Wave, media and the University Community Centre itself could not realistically operate under this model. Bardia+Cat 2019, despite being slow to respond to these changes, proposed an advocacy-based approach aimed at raising student awareness surrounding these cuts and how they would impact their student experience. This would run in tandem with student consultation to provide the best route through these changes.
This difference highlights the primary draw of voting for Bardia+Cat: they are an engagement-focused slate who can bring new students into the USC fold. Bardia+Cat seem to appreciate the necessity of finding fresh ways to meet students where they are. As the USC moves into uncertain times, it needs receptive leaders with a pulse on our campus community: Bardia+Cat appear to have this.
The Gazette editorial board voted to endorse Bardia+Cat for USC president and vice-president in a 16-2 vote with no abstentions.
Bardia Jalayer and Catherine Dunne appear ready to produce crucial on-campus change. Their focus on sexual violence prevention addresses a void that Western University students continue to highlight. With Dunne, an individual experienced working in the vice-presidential portfolio, overseeing the USC executive's array of advocacy efforts, it feels like campus can make great strides for campus safety.
Jalayer, while without the campus policy experience of Dunne or ForYe, strikes a character who will strive to improve Western's student experience; guided by time in the sophing system and coaching flag football, areas such as residence life and Mustangs Athletics may see overall improvements through his leadership.
There are certainly risks associated with moving away from experienced candidates like Frank Ye and Jared Forman. They've built strong track records through working on council and prepared a detailed vision for what their USC would look like.
But for the USC to thrive on campus — and especially so in this uncertain time — it needs engagement by leaders who students might identify with. Between Jalayer and Dunne, there are plenty of positives to emulate.
---
THE ENDORSEMENT PROCESS
Newspaper editorial boards regularly endorse candidates in elections and the Gazette is no different in that regard.
The Gazette's endorsement process for this year's USC elections was as follows. Each slate was given a 30-minute question-and-answer period with members of the Gazette editorial board. Editors prepared questions ahead of time, and each question-and-answer period went the entire 30 minutes. Candidates were not informed of the questions beforehand.
Following the slate presentations, the editorial board discussed the important issues of the campaign and how the candidates stacked up in terms of their platforms, debate performances and their presentations to the editorial board.
Following that, a vote was held by secret ballot. The minimum threshold to endorse a candidate was 60 per cent, which was agreed upon before the editorial board's discussion began. The votes were counted in front of the editorial board and the 60 per cent threshold was met with 16 votes (89 per cent) for Bardia+Cat 2019. There were no abstentions.
As editor-in-chief, I wrote the endorsement, and it was edited by the deputy editor and the copy editor.
Michael Conley, Editor-in-Chief