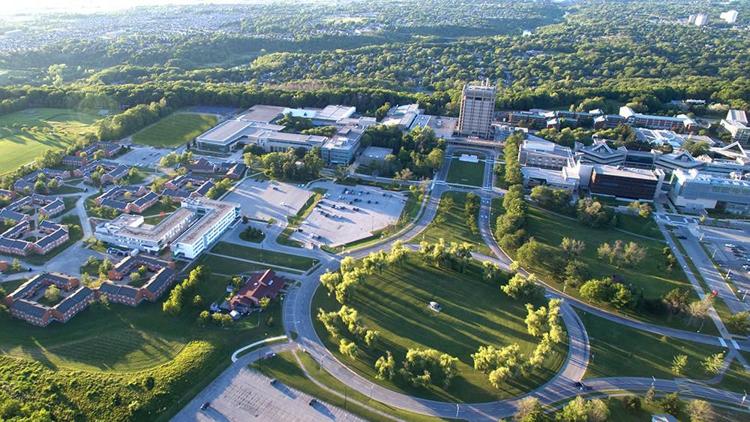 In the era of #MeToo, questions are constantly raised about forgiveness. As celebrities return to the spotlight following allegations of sexual misconduct, we're forced to ask ourselves whether or not they've learned from their mistakes and to what extent their careers should suffer. Brock University is currently facing the same questions about one of their own professors: after a three-year disciplinary absence, a professor who sexually harassed at least one of his students was set to return to the classroom this past week.
In 2014, David Schimmelpenninck van der Oye — a history professor at Brock — faced two allegations of sexual harassment from female students. A 2016 internal investigation conducted by the university concluded that one instance "involved an unwelcome sexual advance, inappropriate and unwelcome physical touching, comments of a sexual nature, [and] a provocative comment attempting to arrange ongoing intimacy."
When Schimmelpenninck was assigned to teach a second-year history class this semester, students at Brock adamantly protested, with over 1,500 students signing an online petition to have him removed. Brock ultimately decided to cancel the course on Jan. 9, one day before it was scheduled to begin.
Brock was right in their decision to cancel the course, but Schimmelpenninck shouldn't have been invited back to teach in the first place. Three years is not long enough for students or faculty members to feel safe around a professor who has sexually harassed his own student. In a university setting, the power dynamics between professors and their students is already skewed — Schimmelpenninck's history of abusing that power dynamic makes it hard to believe that he could be in that setting again.
As of right now, Brock has declined to comment about their choice to remove Schimmelpenninck's course. The university should issue a public apology and provide support to the students who need it. They should promise students that he will not be employed in the future and prove that their safety is being prioritized.
The university's decision to reinstate Schimmelpenninck stemmed from an arbitrator's Dec. 14 decision, and hinged on the professor completing coaching for respectful workplace practices. But even still, when someone in a position of power abuses that power, they need to be held accountable for their actions. Allowing a professor like Schimmelpenninck to return after only three years of absence sets a dangerous precedent in which professors can harass their students without facing any serious, long-term consequences.
Schimmelpenninck claims that, in the past three years, he has grown and learned from his actions. But even if three years is long enough for him to feel ready to return to the classroom, it clearly isn't long enough for Brock's students.