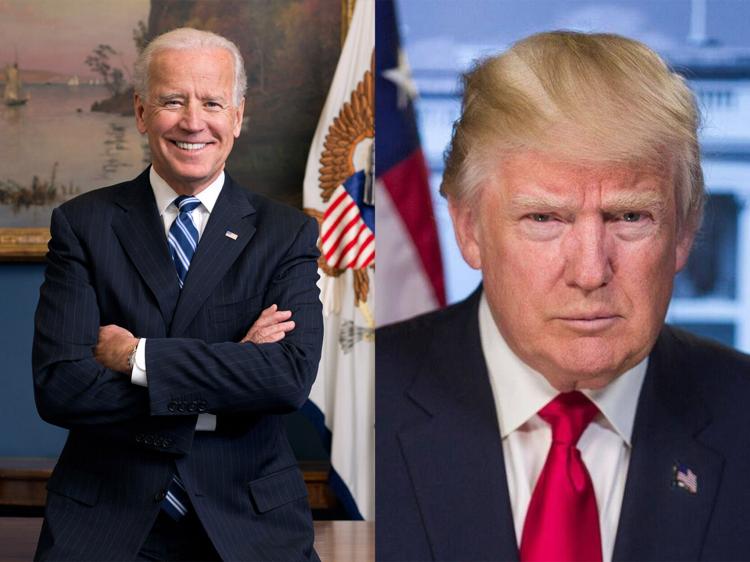 One of the biggest elections in decades is happening south of the border and just because Canadian students can't vote doesn't mean the outcome can't be devastating for us.
The 2020 US presidential election inundated Canadian and international media long before the coronavirus pandemic — and for good reason.
The election's winner affects how our country's economy will weather the pandemic and even Canada's culture for the next four years and beyond.
There are the obvious and immediate effects of sharing a border with a country that has a less-than-stellar record of containing the coronavirus. The US reported almost 100,000 new cases on Sunday and shows no signs of slowing spread. Even with the border closed and quarantine measures in place for travellers, cross-border transmission is happening. It's hard to keep cases under control if our closest neighbour is not.
American president Donald Trump has touted a "back to normal" campaign, which would mean a longer border shut down for both countries. That means cross-border families separated for longer and more far-reaching economic implications as Canada's largest trading partner lives on the brink of mass-lockdown orders.
Even beyond the obvious effects on Canadians, the results of the American election have broader cultural implications that could have an even greater impact on our future.
Sharing a border with a country whose leader questions democracy and casts doubt over election results before they come out does not put our country in a safe space.
Since Trump's election in 2016, rates of overt white supremacy, anti-semitism and anti-Asian racism have all risen in the US, right alongside Trump's racist, anti-immigrant political rhetoric. The election season this year, with Trump's refusal to denounce white supremacists and brutal reaction to the Black Lives Matter protests in response to the killing of George Floyd sets an even more dire precedent.
Racism and white-supremacy don't stop at the border.
So while it's true the American election can feel irrelevant for those of us who can't vote and can overshadow issues we have at home, it's still important for Canadian students to pay attention — because this election will determine our future.
The impacts of political rhetoric don't stop at our border and neither do the impacts of an election — and that is the real reason Canadian students need to pay attention on Tuesday.