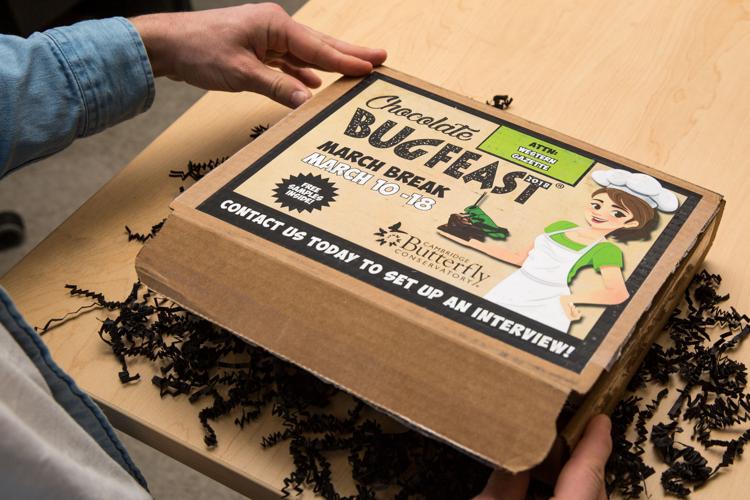 Walk through the aisles of your local grocery store, and you're bound to find common sources of protein ranging from meat to tofu to protein powder. Now, you might find another alternative: crickets.
Loblaws, Canada's largest grocer, will be the first national chain to stock cricket powder on its shelves. But don't bug out just yet — while the thought of a mango-cricket smoothie or a bowl of cricket chili might not sound appetizing, eating crickets may provide serious dietary benefits.
Loblaws said the neutral, tasteless powder can be added to just about any recipe as a source of protein and vitamin B12. Only two and a half tablespoons of cricket powder can offer 13 grams of protein and 100 per cent of your daily recommended vitamin B12, offering more nutritional benefits than poultry. 
The Ontario farmed, ground-up crickets also offer an ethically and environmentally friendly substitute to traditional forms of factory-farmed meats. Crickets have a much smaller environmental impact: they require less water and space than livestock, with just 2,800 square meters to house about 100 million crickets. This means that adding crickets to a meal can reduce your carbon footprint while still getting essential nutrients you need. The United Nations has already started advocating for insects as a food source, claiming that they can help address international food insecurity
The food fad also aligns with Canada's food guide's update to encourage a plant-based diet and Canadians as a whole doing the same. As disillusionment with factory farms grows, options such as crickets could be here to fill the dietary void.
If the thought of eating crickets still bugs you, you're not alone. Despite the fact that eating insects is customary around the world, with an estimated two billion people consuming them regularly, some Canadians still feel squeamish at the thought. It's hard to wrap your head around eating the same insects you'd squash on sight, even in the face of undeniable benefits.
Ultimately, it's hard to tell whether crickets will be a passing trend or a new food staple for Canadian consumers. At the very least, crickets will shake things up in the food market. And maybe restaurants will offer cricket-sprinkled avocado toast, or they'll become a protein option at the University Community Centre's Booster Juice for a while.
All we know for sure is that crickets are available at Loblaws; they're environmentally friendly and protein-rich. What you do with that information is up to you.