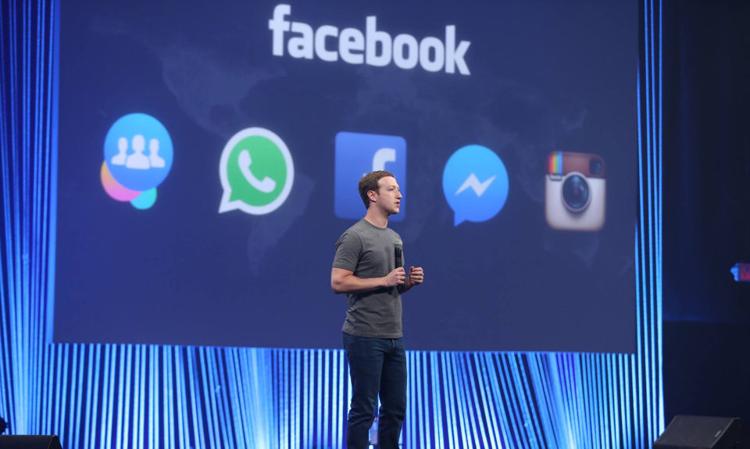 It's been a rough few weeks for Facebook. Millions of users are left with a question: should we keep using it?
Whistleblower Christopher Wylie came forward last weekend to say that the data firm, Cambridge Analytica, was responsible for one of the largest data breaches in Facebook's history: the firm had used information gathered from some 50 million Facebook users to engineer targeted ads and to influence the 2016 U.S. election.
In a way, this isn't surprising. Facebook has long been under scrutiny for their profit model: selling user information to corporations for targeted ads and the like. We've known for a while that the social media giant has access to a ludicrous amount of personal data, which they can resell at a premium.
What is surprising about this data-gathering, though, is the sheer scale of it — and the extent to which it can influence politics.
As a result of the data mismanagement, one IT expert downloaded all the information Facebook has collected about him. It was roughly 600 MB, equivalent to about 400,000 Microsoft Word documents. This includes every message sent or received, every file sent or received, all audio messages sent or received, and all phone contacts, among other things. If you want to see what information Facebook has collected on you, go here.
What's worse, Cambridge Analytica used millions of Facebook profiles to create a software program to predict and influence U.S. voters. During the 2016 election, it was generally expressed that Facebook had far too much political sway; now there is concrete evidence.
As a result of this information, many users are deleting their accounts in a global #DeleteFacebook campaign, and Facebook has dropped nearly 18 per cent in value since the scandal broke.
As students, it's difficult to abandon Facebook. The platform is so integrated into every aspect of our lives, from networking to event planning to job opportunities, that it's regarded as almost essential. Many of us have used it since elementary school — these days, Facebook groups are the go-to option for group projects in class, as well.
But even if you don't delete your account, the #DeleteFacebook movement is an opportunity.
It's an opportunity for users, like students, to push for change. Canada's acting minister for democratic institutions, Scott Brison, said he would be open to strengthening federal privacy laws. With a provincial election in June and a federal election on the horizon for 2019, there are prime opportunities for students to use their ballots to pressure governments to crack down.
Further, the data leak highlights the need for caution in social media use. One survey suggests 73 per cent of Canadians plan to change their Facebook habits, and there are concrete steps users can take. Canadians can opt out of Facebook's targeted advertising through the Digital Advertising Alliance of Canada's website. The site will check to see how many companies have enabled customized ads for your browser and to allow you to opt out of some or all of them.
You can also remove Facebook from connected apps. This turns off the platform so third-party apps don't have access to your information. Want to kick it up a notch? Turn off Facebook's data collection on other websites and block the account data your friends and family take with them to other apps.
Zuckerberg's empire isn't likely to crumble anytime soon, but we can use #DeleteFacebook to strengthen federal privacy laws and re-evaluate our Facebook use. Users want change — let's make it faster than we can say Myspace.