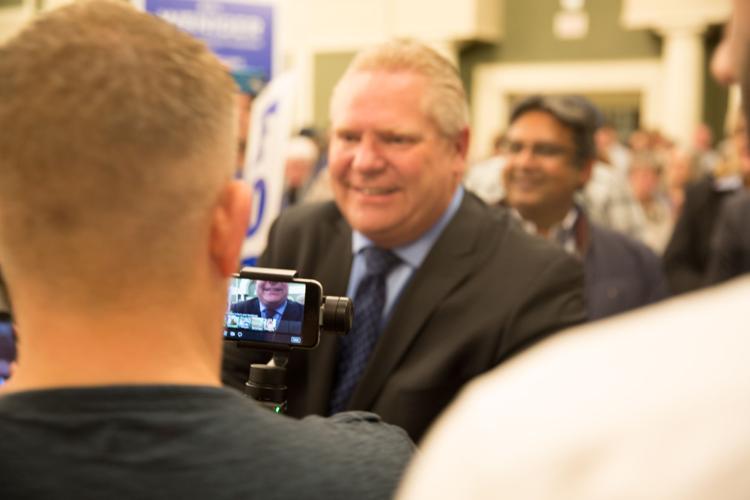 Last week's court ruling has put in writ what students have known for months: Doug Ford and his PCs don't care about the rules.
A ruling on Thursday from the Divisional Court of Ontario found that the Ford government simply failed to follow the ground rules on how to make laws, in not meaningfully consulting student groups on the surprise funding change.
The SCI allows students to opt-out of paying certain non-mandatory fees. Services like the Gazette, and organizations far larger than us were among those whose fees were made optional — without the government even attempting to meaningfully reach out to them and learn what impacts the new policies would have on the students they serve. 
The initiative was announced on Jan. 17, in a surprise press conference by the minister for training, colleges and universities. Student groups were left in the lurch with mere months to adjust to the new realities of their budget for the upcoming academic year. 
Student groups were completely and unjustly blindsided.
It looks like the government didn't give a second thought to the on-the-ground impacts of their policies, and thought more of how they could promote their decision to voters who don't even attend the schools.
This was made painfully clear when the first draft of the SCI listed transit passes as non-essential. Student councils like our University Students' Council would have been left without the collective bargaining power that lets them give every full-time student a year-round transit pass. Students would have to start rationing bus tickets again, and would spend $700 more than the fee for the same access as the year-round pass.
Once the government started getting feedback from student groups — after the SCI "plan" had been announced — they backtracked and made transit a mandatory fee. If the government had bothered to consult student groups on even the most basic levels, pitfalls like this could have easily been avoided. 
Beyond that, the SCI itself sets a strange precedent.
In many ways a university is like its own small town, providing services like healthcare, food banks and community programming — all funded through student fees, which are essentially a student government's version of taxes.
The government has sold a narrative that their plan provided choice when previously there was none, but that's just not the reality. Just like any small democratic body that collects a fee, there were and are democratic routes in place if students want to change what they're paying for, like 2018's CHRW referendum. 
And every fee collected by the USC is approved annually by its council, a body of student-elected representatives. This is, in fact, how the Ontario government passes budgets.
The Progressive Conservatives have not shied away from treating campuses like governments, either. Their mandate that universities develop free expression policies proves that, when convenient for them, the Ford government can view universities as public institutions bound by the same rules as them. 
And regardless of whether any fees should be optional, we must make that decision by abiding basic good faith — and following the law.