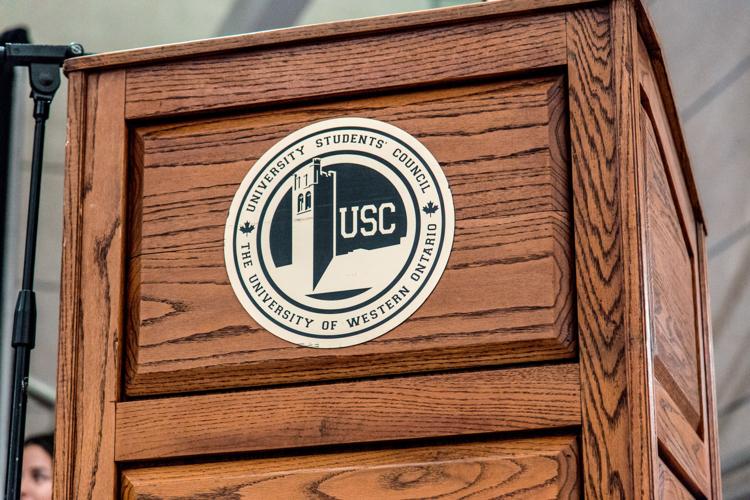 We've said it once, we've said it again, and chances are that we're going to keep on saying it: when it comes to penalizing slates, the University Students' Council's system is in need of reform.
Last week, Team ForYe received one strike out of a potential three-strike maximum before disqualification. The strike was also accompanied by a $100 fine. Their violation was dubbed "pre-campaigning" — two ForYe volunteers liked a Gazette Facebook post about ForYe's candidacy before the official campaign period began.
If you think this sounds harsh, you're not alone. ForYe themselves have been vocal about the decision, feeling that they were subject to an unfair trial. It was revealed that, at a committee hearing to decide the slate's penalty, ForYe wasn't provided with the evidence that had been submitted against them. As a result, ForYe wasn't able to properly defend themselves.
Despite apologizing for the mistake, the Elections Governance Committee upheld their original decision, maintaining the fine as well as the strike.
Prior to this year, slates campaigning for the USC presidency and vice-presidency were subject to a demerit point system. The EGC chose to sanction demerit points based on how severe a violation was. Slates didn't face consequences until they reached 30 demerit points, which meant that disqualifications were rare — slates could violate the rules for the sake of their campaigns without facing any real consequences. We saw this happen last year, when Social Science presidential candidate Adam Khimji sent a mass email to nearly 10,000 students and subsequently received only 10 demerit points, allowing him to keep campaigning without fear of disqualification.
This year, the system was finally overhauled for a new one: rather than racking up demerit points, slates are now subject to a three-strike system that separates major and minor infractions. Major violations, which include failing to comply with committee decisions and interfering with ballots, result in immediate disqualification. Minor violations, which range from "general sabotage" to "pre-campaigning," can lead to disqualification if a candidate commits three of them.
In theory, this new system sounds ideal — it holds candidates accountable for their infractions in a fair and balanced way. However, as we've seen this past week, it leaves something to be desired in the way it is moderated and administered.  
ForYe's team did violate the pre-campaigning rule when some of their volunteers liked an article about the team. Given that each slate has access to information about minor infractions, they should have educated their volunteers better about how to avoid pre-campaigning. That being said, a $100 fine and one out of three strikes seems like a steep penalty — especially given that the committee has outwardly apologized for the way the situation was handled.
Perhaps the committee's mistake was simply a result of the growing pains of this new system. Hopefully by next year's elections, the kinks of the three-strike system will be sorted out and issues like this can be avoided. Because while this system is a step in the right direction, it isn't quite there yet.