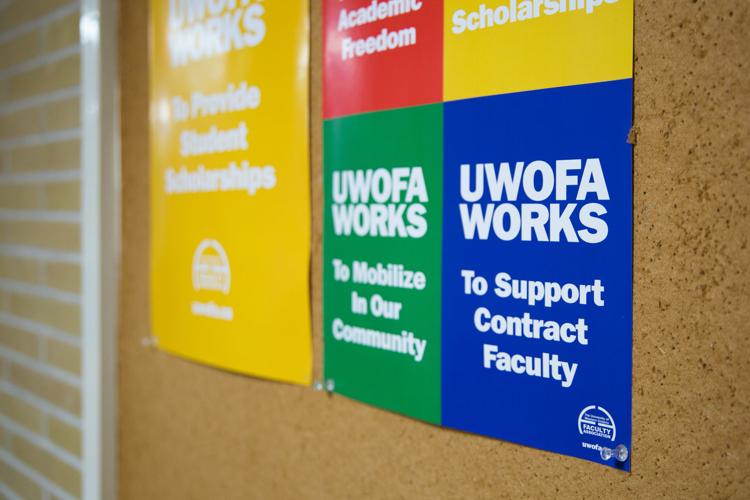 Few people want Western's faculty to strike. A strike would, undoubtedly, make a mess of every student's syllabus, make graduating students worry about completing their degrees and add unwanted confusion to exams. However, Western's faculty is in a position to strike as of Nov. 9, and while it might not be ideal in the short term, a strike could be highly beneficial in the long run.
Western University is known as one of the best universities in Ontario, consistently ranking in the top ten in lists that compare it to schools across the province and the country. However, there's one list that Western doesn't rank as well on: according to the latest data from the University and College Academic Staff System, Western ranks 11th in Ontario in terms of average salary for its full-time professors.
The University of Western Ontario Faculty Association negotiates with the university every four years. Given that Western's pay and job security both pale in comparison to that of other Ontario universities, the extent to which UWOFA is fighting for their faculty members is understandable.
UWOFA is bargaining for three main things: compensation, benefits and job security for contract staff. The association argues that, given a $139.9 million dollar surplus in 2017, Western has the capacity to improve both the work and life of its faculty. The pay increase being offered by Western falls below the rate of inflation, which makes it difficult for staff to keep up with the cost of living. Beyond that, approximately 30 per cent of Western's contract staff have no meaningful job security, meaning that professors are constantly at risk of losing their jobs.
Negotiations started on June 7, and while some progress has been made, tensions still run high; at this point, a strike might be the only way to get Western to agree to UWOFA's conditions.
Certainly, Western has financial obligations aside from faculty contracts; in 2017-18, Western's operating budget was $759 million with faculty pay only making up $480 million of it. And with potential budget cuts looming under the recently instated Progressive Conservative government, it's understandable that Western is hesitant to open its coffers.
But without its faculty, a university doesn't amount to anything. Professors are integral to the way a university functions and to the experience of its students. If a strike is necessary to ensure that faculty is treated with the respect and compensation they deserve, then a strike is for the better.
As of right now, a strike seems likely. As of Sept. 27, Western's faculty has voted 94 per cent in favour of striking. But if a strike happens, it isn't likely to last long. Western seems preoccupied with its reputation — a long, drawn-out strike may reflect poorly on the university and the way it treats its staff. That being said, while the strike itself might be inconvenient, the benefits could be worth a short hiatus.
This is a situation where the pros outweigh the cons. On one hand, the freezing of classes and assignments is a scary thought for students moving towards exams. But on the other hand, the thought of faculty not being fairly compensated is even scarier.